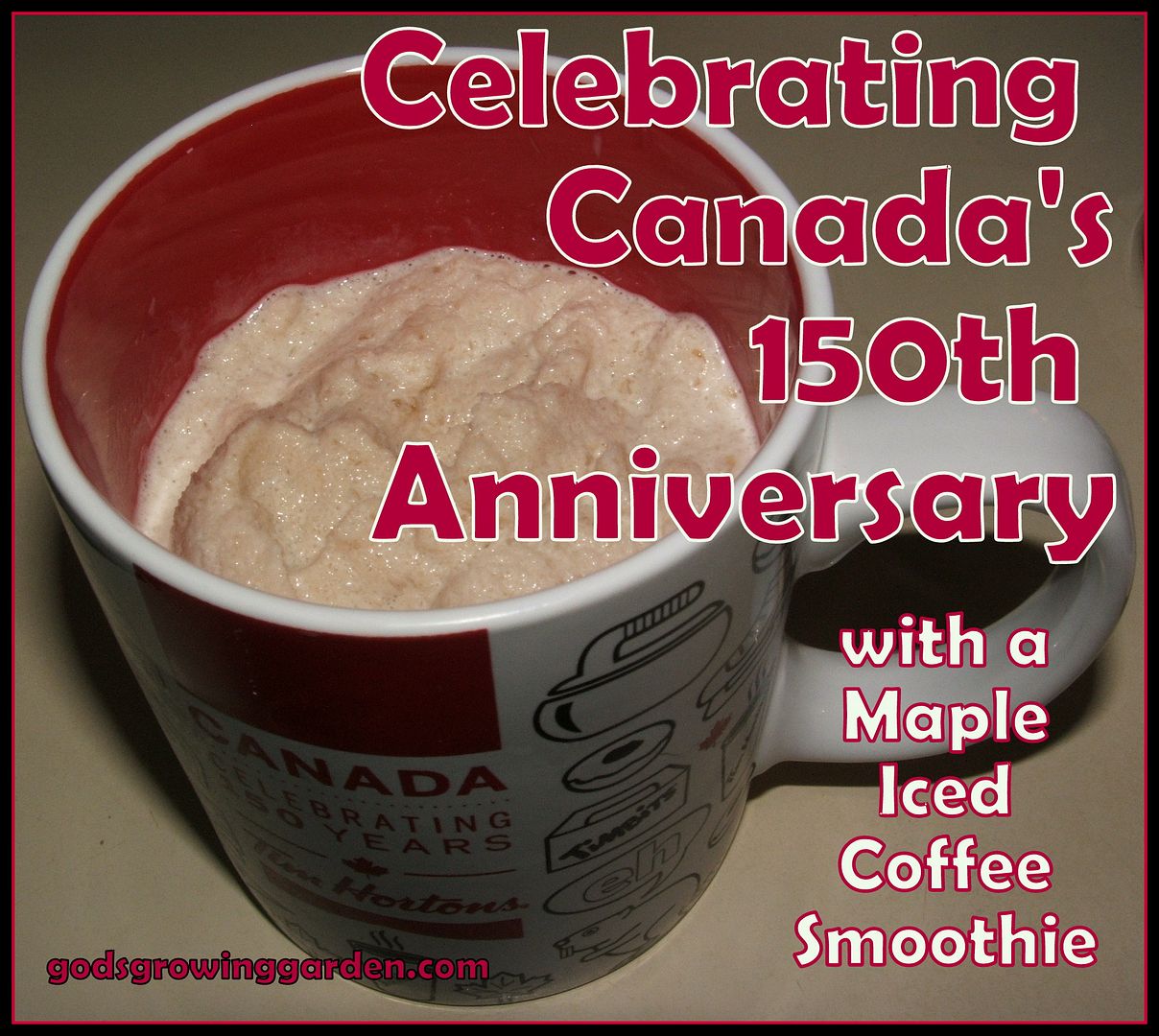 Celebrating Canada's 150th Anniversary with Maple Iced Coffee Smoothie
As many of you know, I was born and raised in Canada but I am married to an American so I am a LEGAL permanent resident of the United States. I consider myself more of a North American.
Today Canada celebrates it's 150th anniversary of being a nation. Often people say to me "there's no real difference between a Canadian and an American" - well, yes there is a big difference. Please watch the video on this post - it clearly explains the difference between Americans and Canadians:
Last Train Ride Across Canada (click on the title to view).
71% of the worlds Pure Maple Syrup is produced in Canada!! WOW!! That's why today I am celebrating with a homemade version of Tim Horton's Maple Iced Cappuccino. Last summer Tim Horton's Coffee Shop had a limited time maple cappuccino and it was my absolute favorite coffee flavor. They have since stopped making this version so I had to figure out how to make it at home.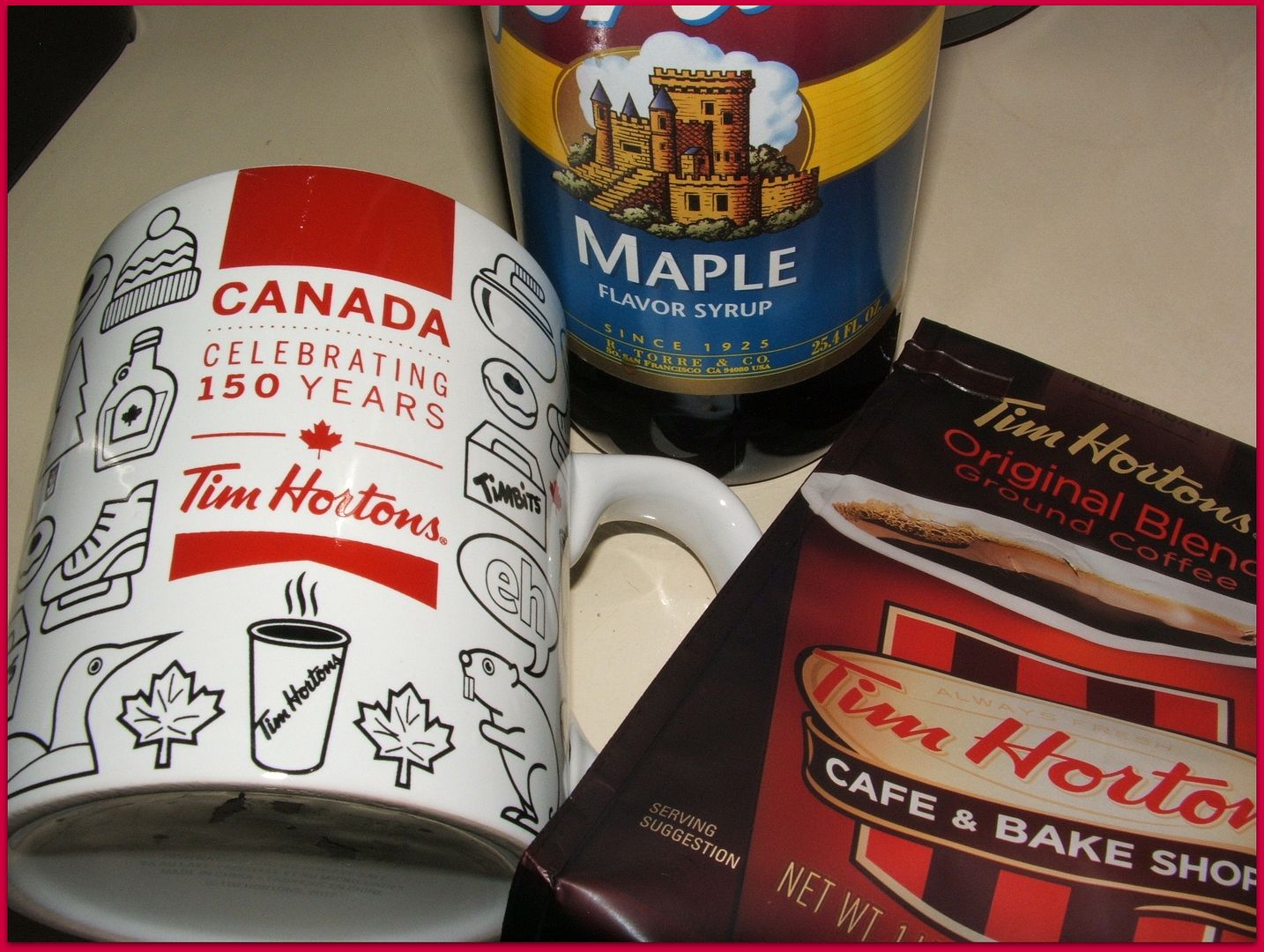 You will need:
1 ice cube tray of frozen Tim Horton's brewed coffee
2 tablespoons of Maple Flavor Syrup (you may use real maple syrup. I used Torani Maple Flavored Syrup for flavoring Coffee)
half and half cream (or whipping cream if you prefer) (amount is to your preference)
sugar (optional - amount to your taste)
a blender that can chop ice or make smoothies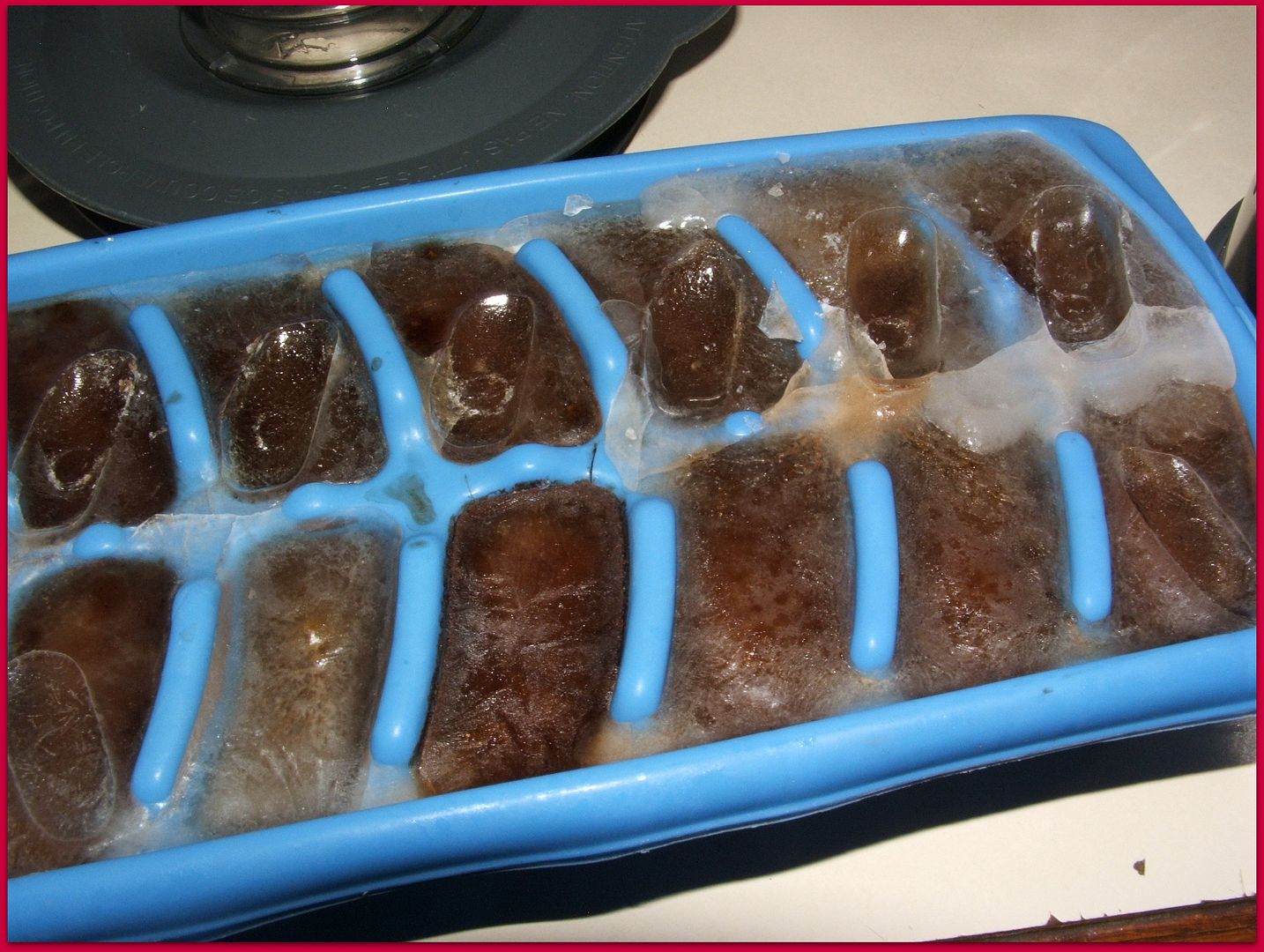 Begin by emptying the frozen coffee ice cubes into your blender and add a little cream (start with a little and add to your desired cream amount) (see picture below).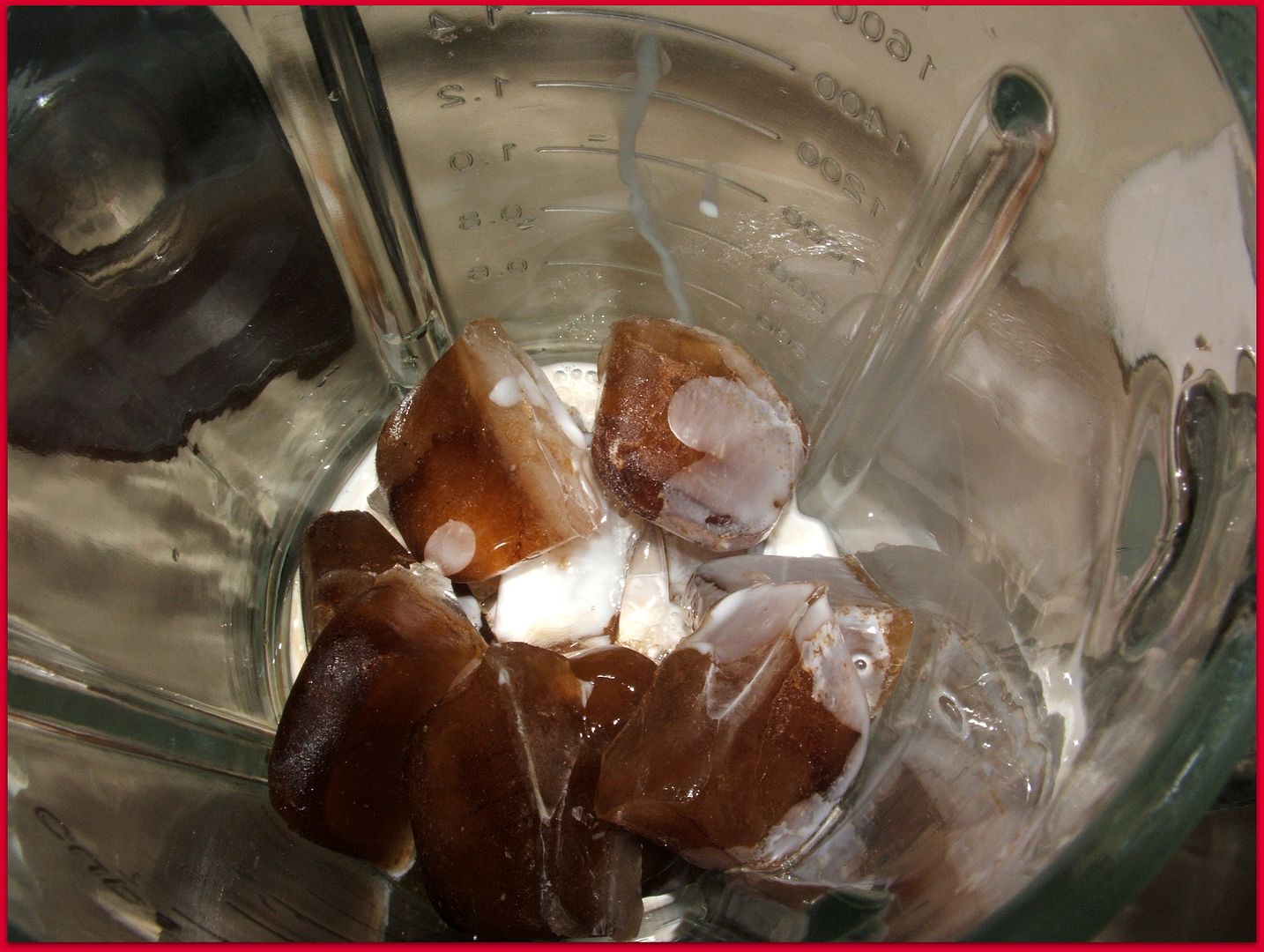 If your blender has an ice chop setting then do that now until the ice is in smaller chunks (see picture below).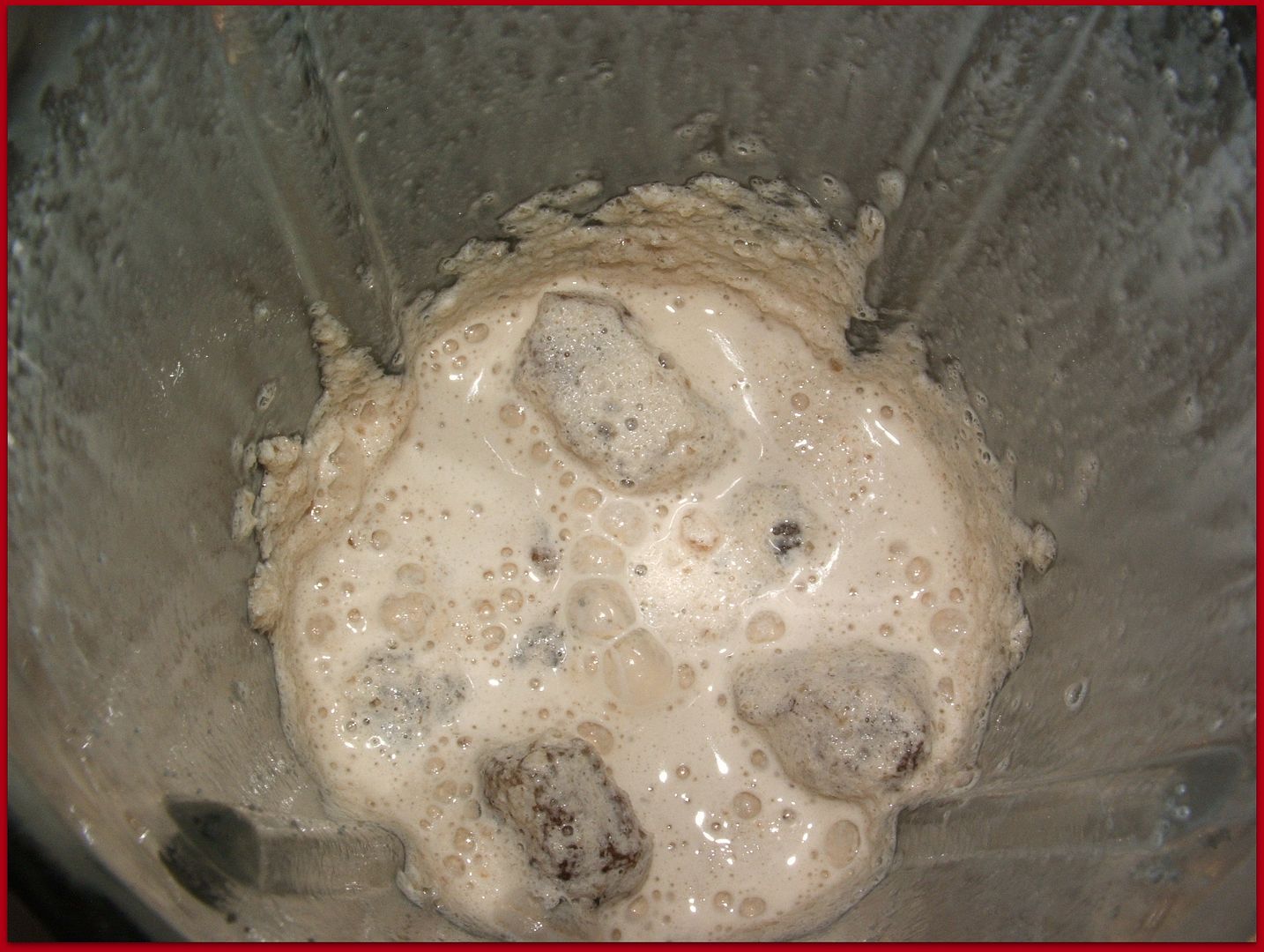 Add more cream (if desired) the maple flavor and sugar (if desired) and finish off by using the smoothie setting on your blender (if you have that setting).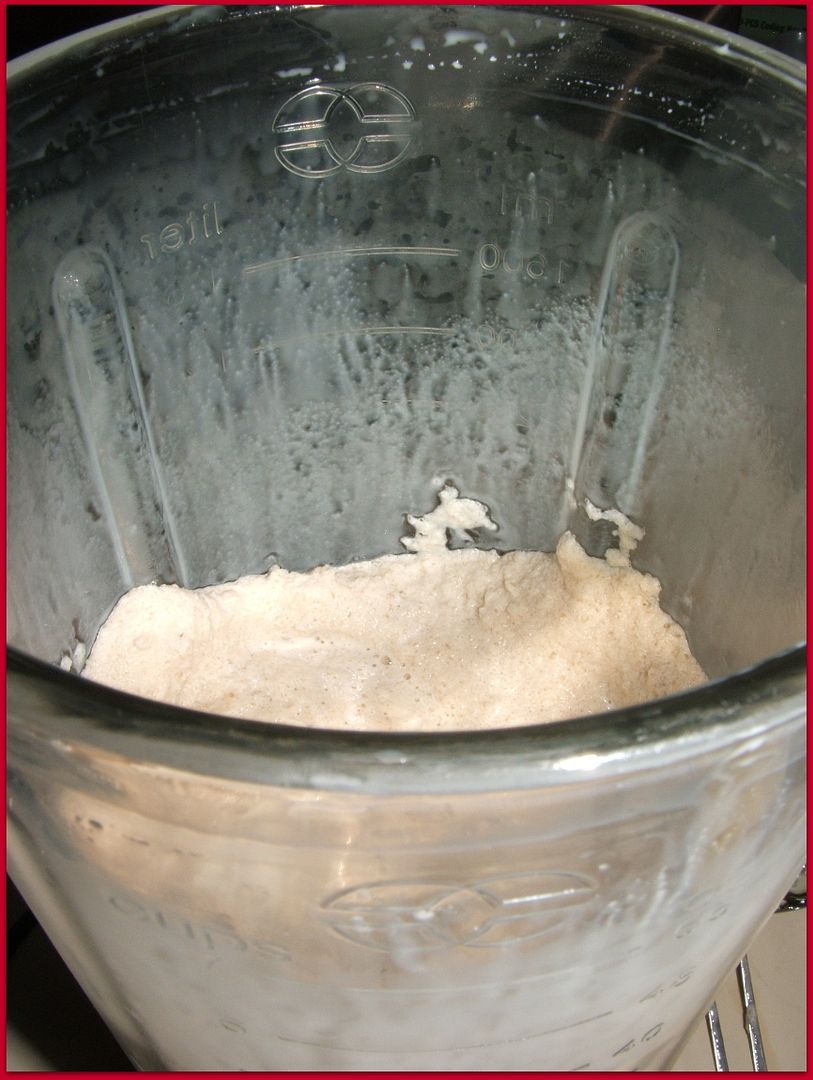 Serve & ENJOY!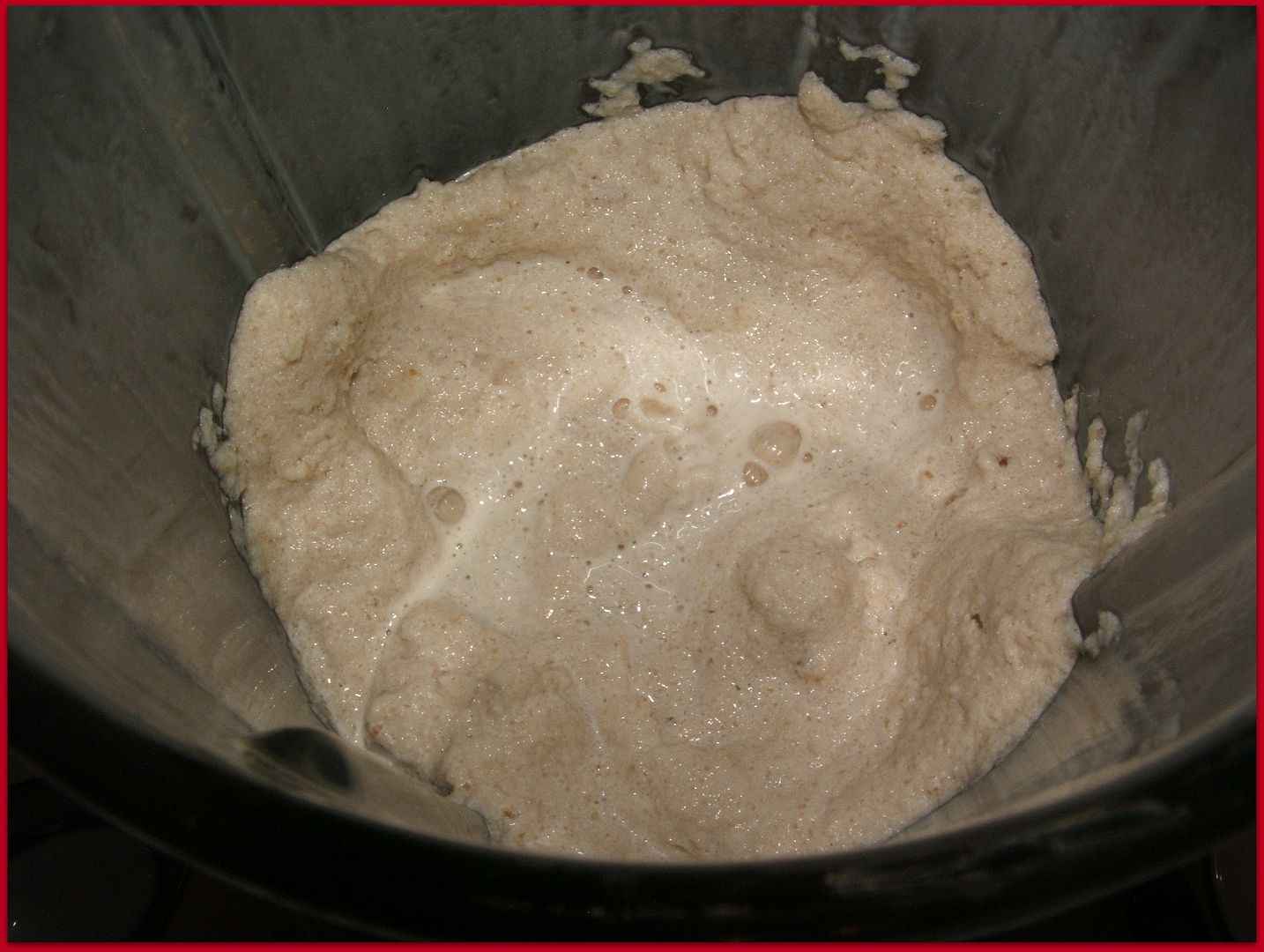 Copyright, Permissions &Disclaimer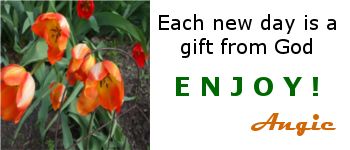 Linked to:
Happiness is Homemade
Over the Moon Link Party
You're the STAR
LouLou Girls
Oh My Heartsie Girls Wonderful Wednesday
Wonderful Wednesday Blog Hop
Tuesdays with a Twist
Friday Feature Linky Party
______________________________________________________________________
Take Up The THANKFULNESS Challenge!
I challenge you to thank God for something everyday for one year! Either write it down in a diary OR share with us on a blog. If you have a blog & would like to share your THANKFULNESS posts with us, then please fill out this form:
365 Days of Being THANKFUL form - click HERE
and you will be added to the THANKFULNESS page.