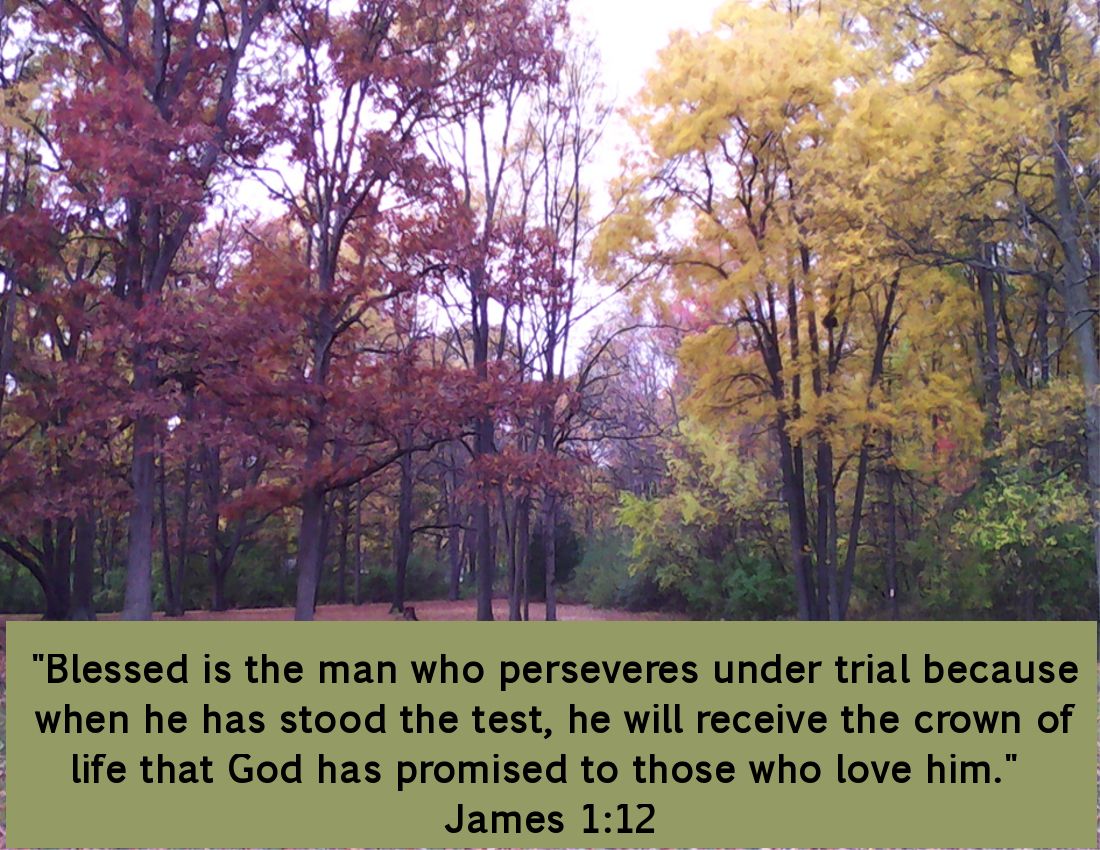 4 Reasons Why We Should Consider Trials a Blessing
Being thankful for trials and hardships is one of the most difficult struggles for me and for many. That got me thinking - "why should we count trials as a blessing?" - Let's take a look at God's Word.
I found four important reasons why we should consider trials a blessing from God:
1. Lessons learned
As you see in James 1:12 - we will receive the crown of life when we have passed the tests that God sends our way. He will always have a purpose for everything including hardships - we need to be thankful because a lesson learned will only help us in the future.
"Blessed is the man you discipline, O Lord, the man you teach from your law."
Psalm 94:12
2. Repentance
Discipline will always be a part of being a child (a child of God that is) and often when we are going through difficult times, that situation might actually be God disciplining us. Instead of denying that we did anything wrong - admit it and repent. Or, instead of having that lazy (& insulting) attitude of "Oh ya - Jesus died for my sins so it's ok" and continuing to sin the same thing over & over again - try to change & repent!

"The Lord gives strength to his people; the Lord blesses his people with peace."
Psalm 29:11

"Blessed is the man who listens to me, watching daily at my doors, watching at my doorway."
Proverbs 8:34
3. Seeking God
When life is easy and seems to be going just as we planned - most of us get lazy and stop seeking God. Trials and tribulations require God's help and therefore we seek Him. I know that when I'm going through a difficult situation I will pray constantly and study the Bible every chance I get in order to seek His guidance and answers.
"For there is no difference between Jew & Gentile - the same Lord is Lord of all and richly blesses all who call on him, for everyone who calls on the name of the Lord will be saved." Romans 10:12-13
4. No Favoritism
We all go through rough patches. When we call out to God for help, He will never pick & choose - there is no favoritism. "For EVERYONE who calls on the name of the Lord will be saved." Now, this does NOT mean that by calling on our Lord He will take all of our troubles away - However, it does mean that He will be with us helping and guiding us every step of the way.
Count yourself blessed by God even during the difficult times.

Shared with:
Happiness is Homemade
Over the Moon Link Party
You're the STAR
Tuesdays with a Twist
LouLou Girls
Friday Feature Linky Party
Pretty Pintastic Party #183
Oh My Heartsie Girl's Wonderful Wednesday
______________________________
"Prayer Warriors United" is a google+ Community where Christians come together in prayer.
C
lick HERE to view or join this community
If you need prayer please fill out this
Prayer Request form