Welcome to the 80th Old Fashioned Sunday Hymn Sing!
I miss the old hymns that I remember from my childhood - there were no drums, no electric guitar and no mind numbing beat. It was just voices and maybe a piano or an organ. The choir led the congregation in singing - and the words of these hymns are poetic. I realize that there is a need for the modern "seeker oriented" worship music - but it is also necessary to have deeper songs (no offense intended to anyone who prefers the newer church songs).
I decided to have an "Old Fashion Sunday Hymn Sing" once a month on this blog.
I personally do NOT have a great singing voice - I used to play the guitar & piano but my voice is NOT an instrument. That's the great thing about this digital hymn sing, you can warble along without being embarrassed or without offending anyone else.
The hymns that we will be studying are taken from an old hymnal from a Baptist church that is no longer in existence - "The North American Hymnal" published in 1956 by "THE ROGER WILLIAMS PRESS"
Today's featured hymn is

"Lead Us, O Father, in the Paths of Peace"

written
by
William H. Burleigh (1812-1871)
composed by
J. Rhosydd Williams (1885-1985)
.
I could not find much information about today's featured song. Just a little about the author - he was born in Connecticut and he apprenticed in the printing trade. He was a member of the Temperance Society and had many of his poems and hymns published.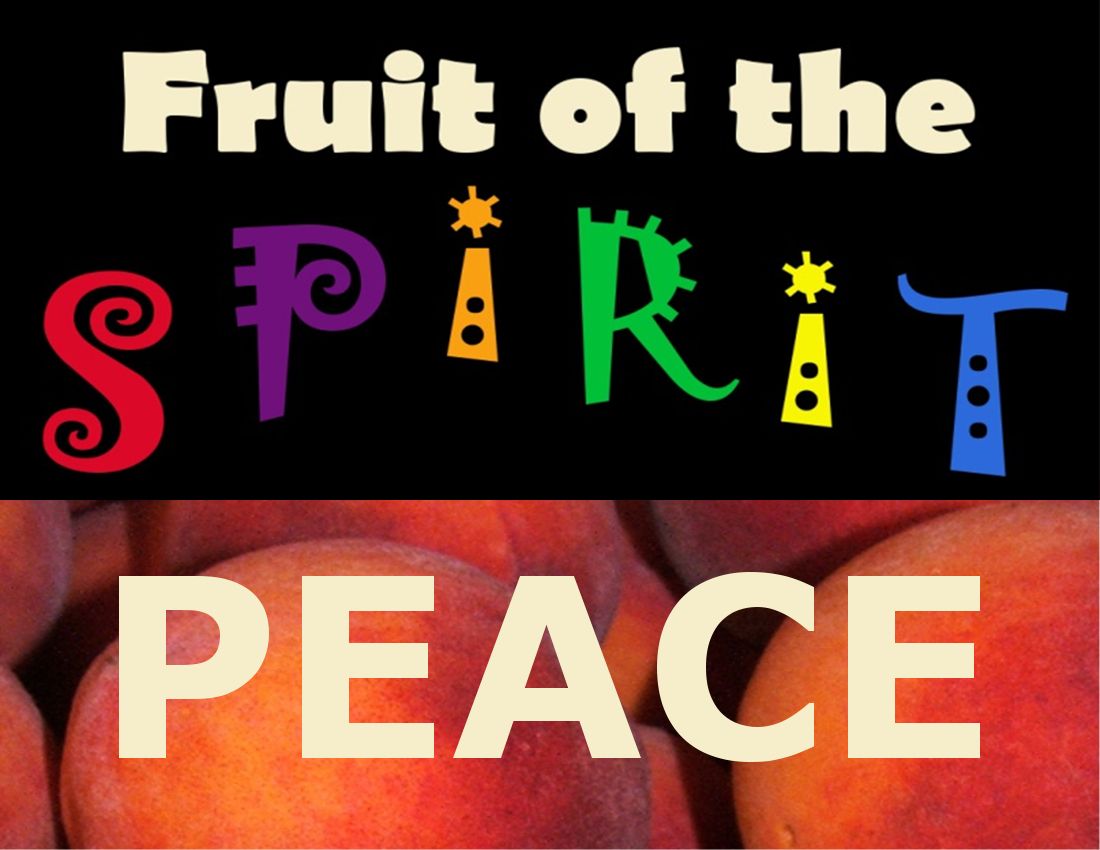 click HERE to read
"The Fruit of the Spirit - PEACE"
I have included 2 versions of this lovely hymn (below the lyrics). Enjoy!
Turn with me to number 522 in your hymnals and let's sing:
Lead Us, O Father, in the Paths of Peace
written by William H. Burleigh (1812-1871) &
composed by J. Rhosydd Williams (1885-1985)
1. Lead us, O Father, in the paths of peace,; Without thy guiding hand we go astray, And doubts appall, and sorrows still increase; Lead us thro' Christ, the true and living Way.


2. Lead us, O Father, in the paths of truth; Unhelped by thee, in error's maze we grope, While passion stains and folly dims our youth, And age comes on uncheered by faith and hope.


3. Lead us, O Father, in the paths of right; Blindly we stumble when we walk alone, Involved in shadows of amoral right; Only with thee we gourney safely on.

4. Lead us, O Father, to thy heavenly rest, However rough and steep the path may be, Thro' joy or sorrow, as thou deemest best, Until our lives are perfected in thee.


A special thanks to "
Martijn de Groot
" for sharing this with us!
Other Hymns on this blog:

Linked to:
Over the Moon Linky Party
Happiness is Homemade
Oh My Heartsie Girls Wonderful Wednesday
Friday Features Linky Party
Thursday Favorite Things
_____________________________________________________________________
Take Up The THANKFULNESS Challenge!
I challenge you to thank God for something everyday for one year! Either write it down in a diary OR share with us on a blog. If you have a blog & would like to share your THANKFULNESS posts with us, then please fill out this form:
365 Days of Being THANKFUL form - click HERE
and you will be added to the THANKFULNESS page.