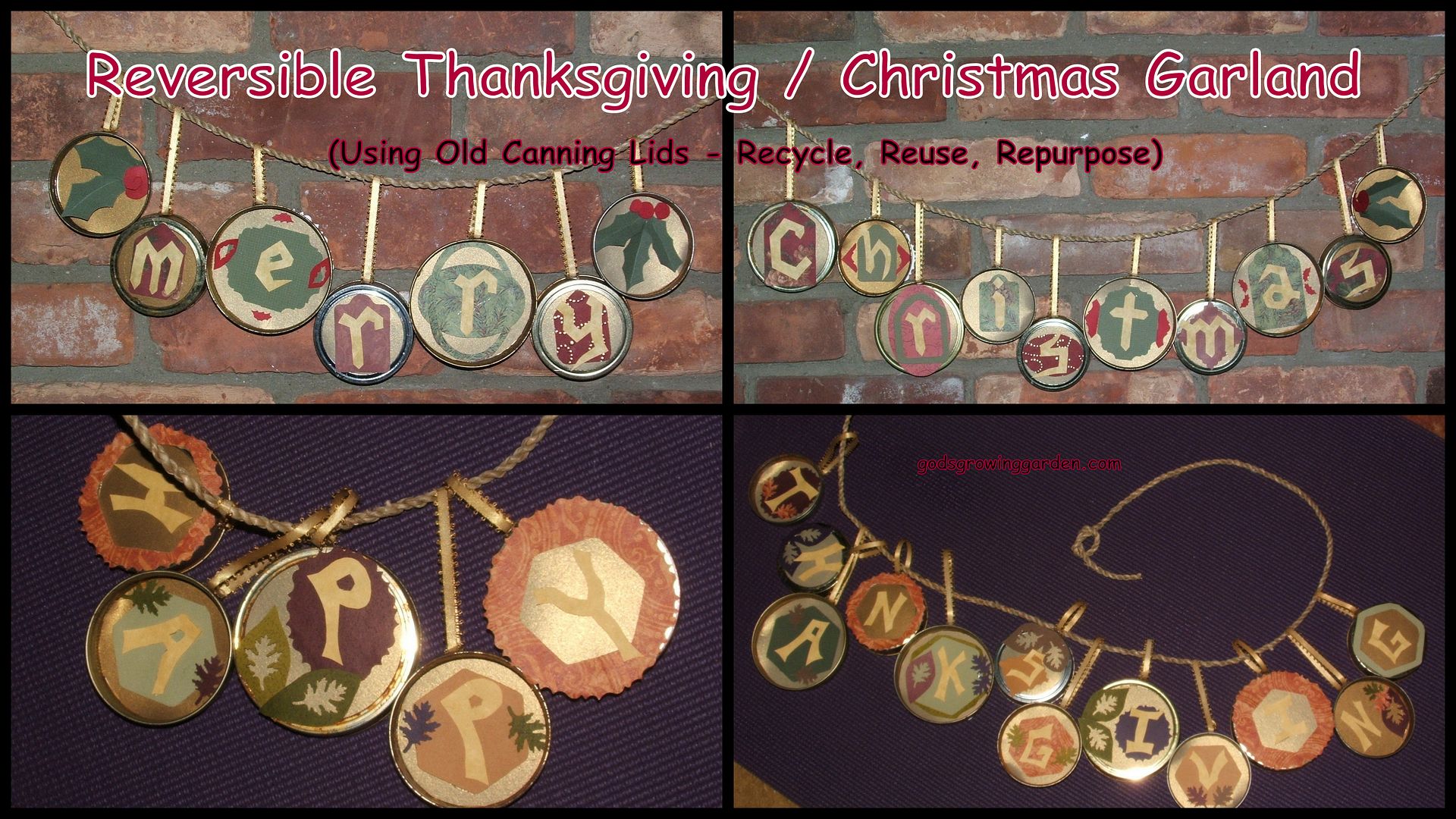 Reversible Thanksgiving/Christmas Garland
(Using Old Canning Lids - Recycle, Reuse, Repurpose)
About 5 years ago I shared with you my "Christmas Family Tree Ornaments" created in scrapbook style. I made this garland in that similar style. I have so many old canning lids that can no longer be used for preserving my garden produce, so I decided to reinvent them. I took my scrapbooking supplies and began creating! There is no rule or pattern - just let your imagination soar! (see pictures below to view some details of what I created).
If you would like to view these "Christmas Family Tree Ornaments" then click on each title below:
MEMORY Ornament #1
STORY Ornament #1
STORY Ornament #2
MEMORY Ornament #2
MEMORY Ornament #3
STORY Ornament #3
MEMORY Ornament #4
THOSE RESTING IN PEACE Ornaments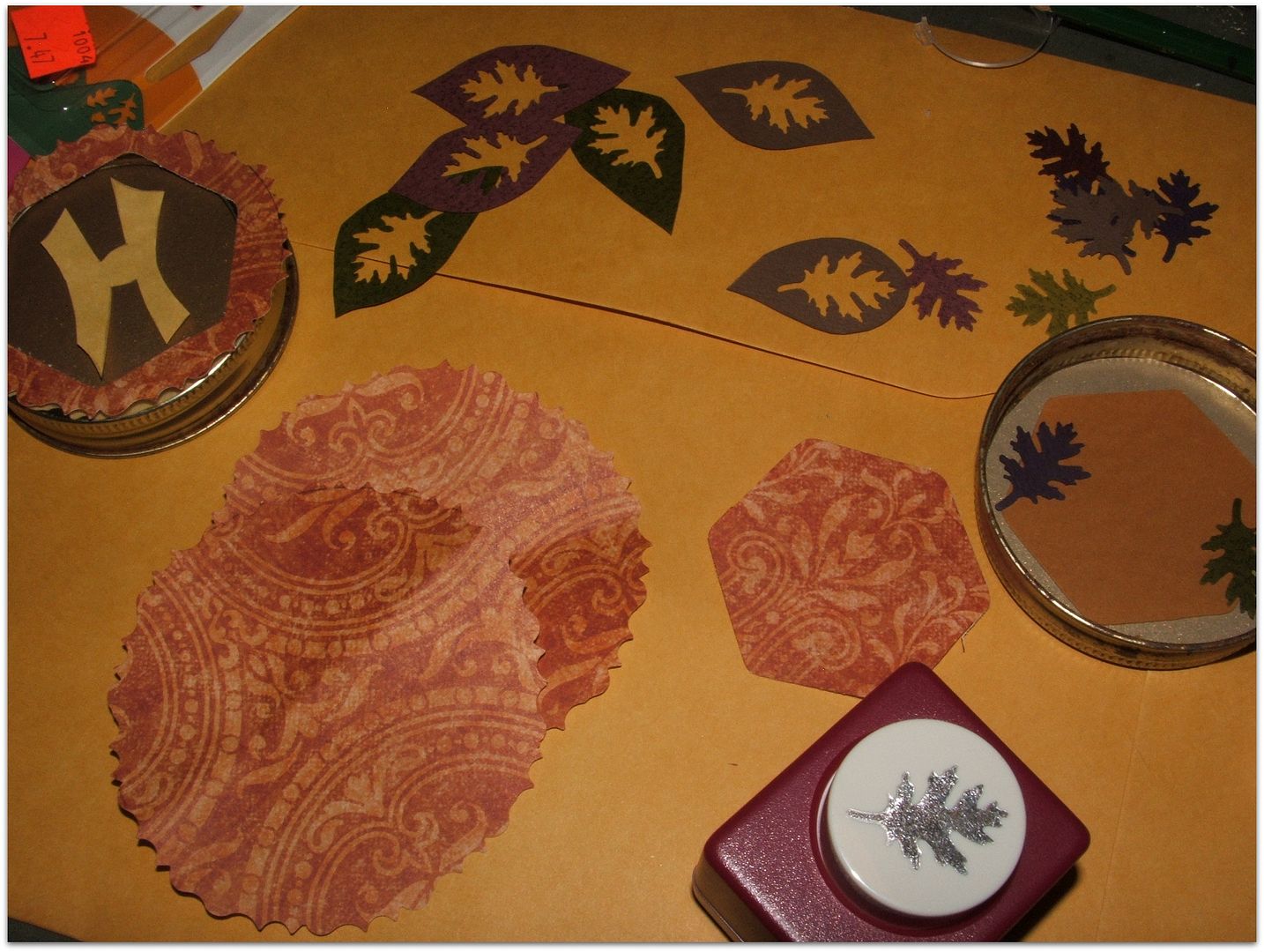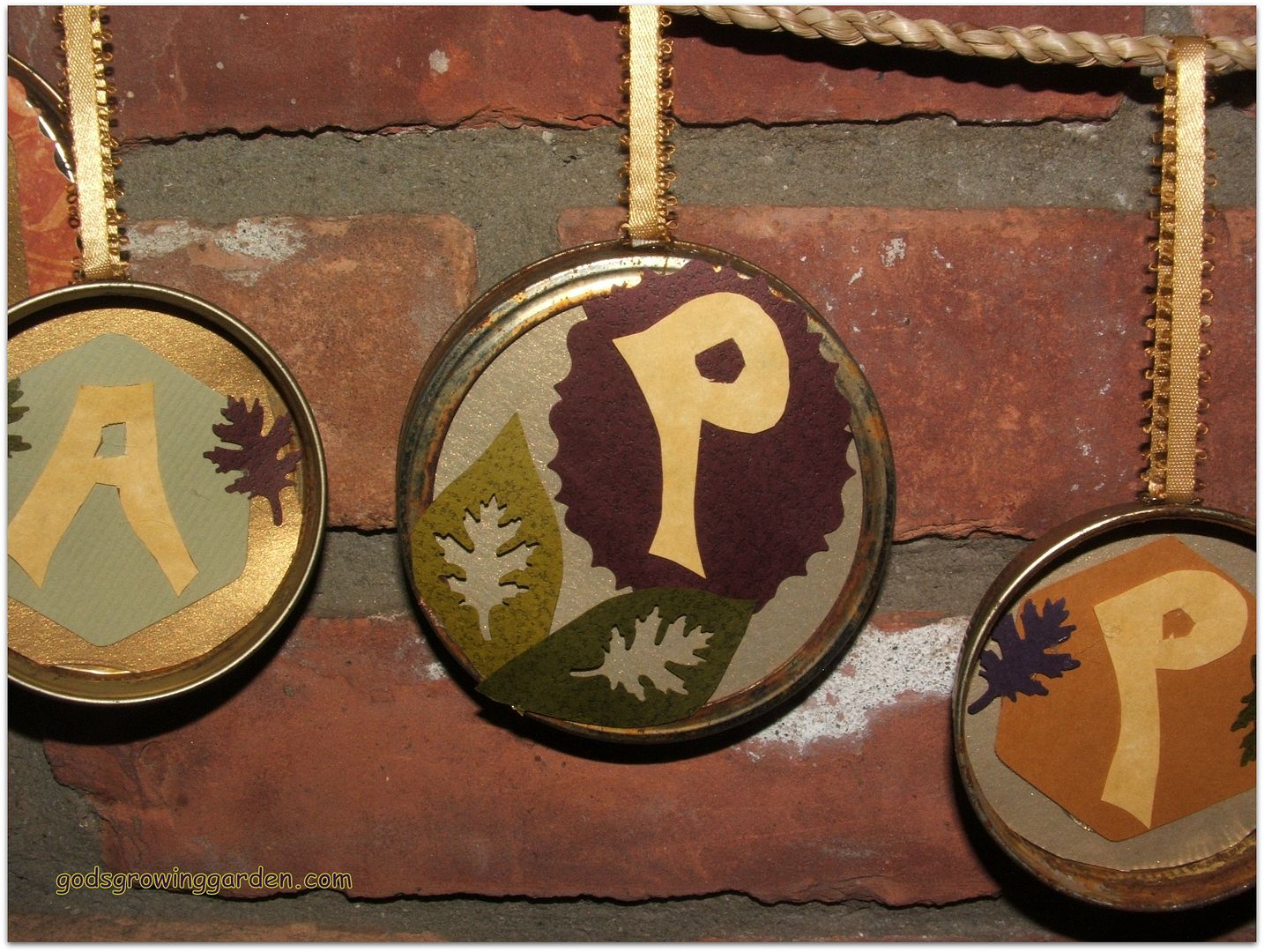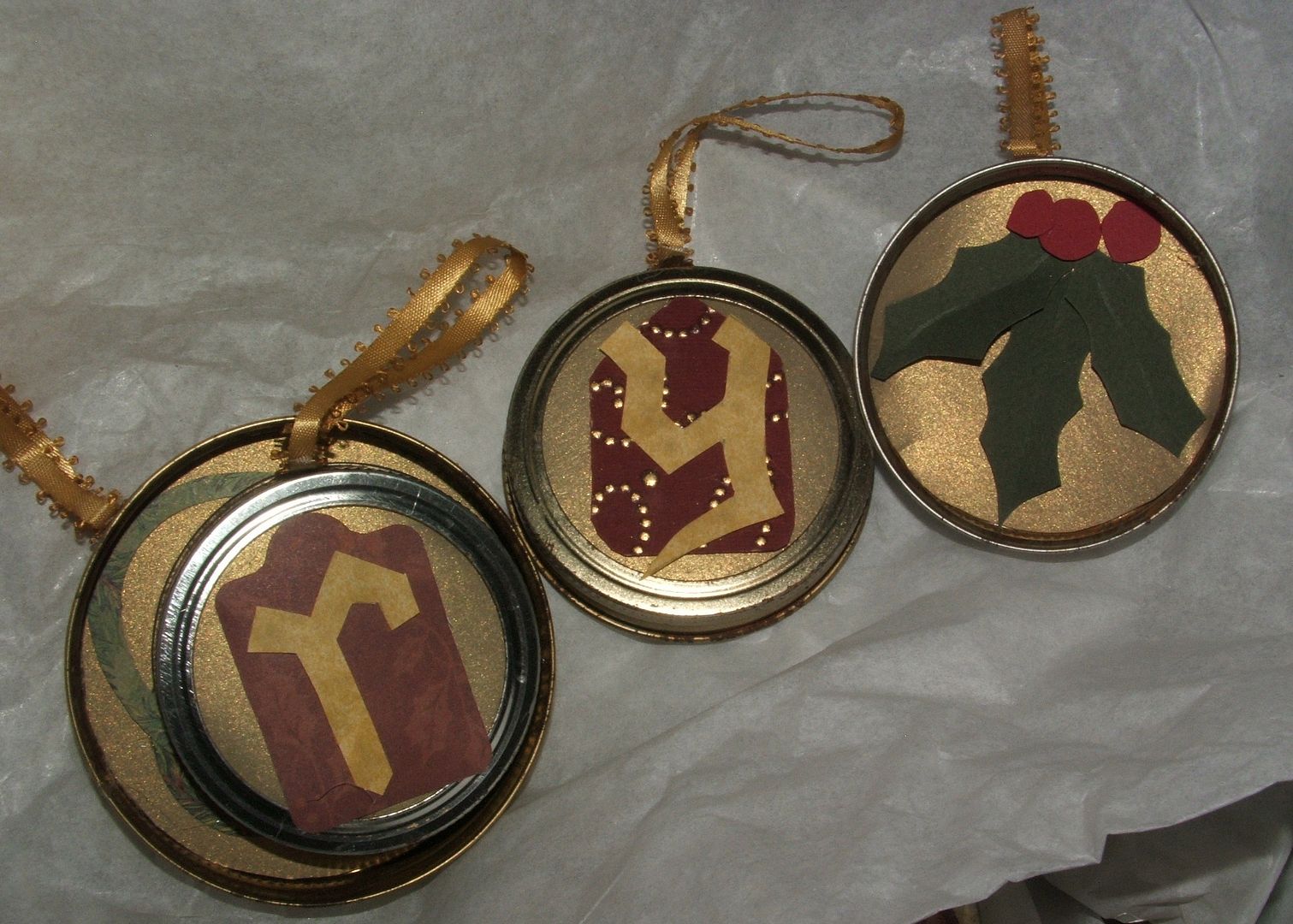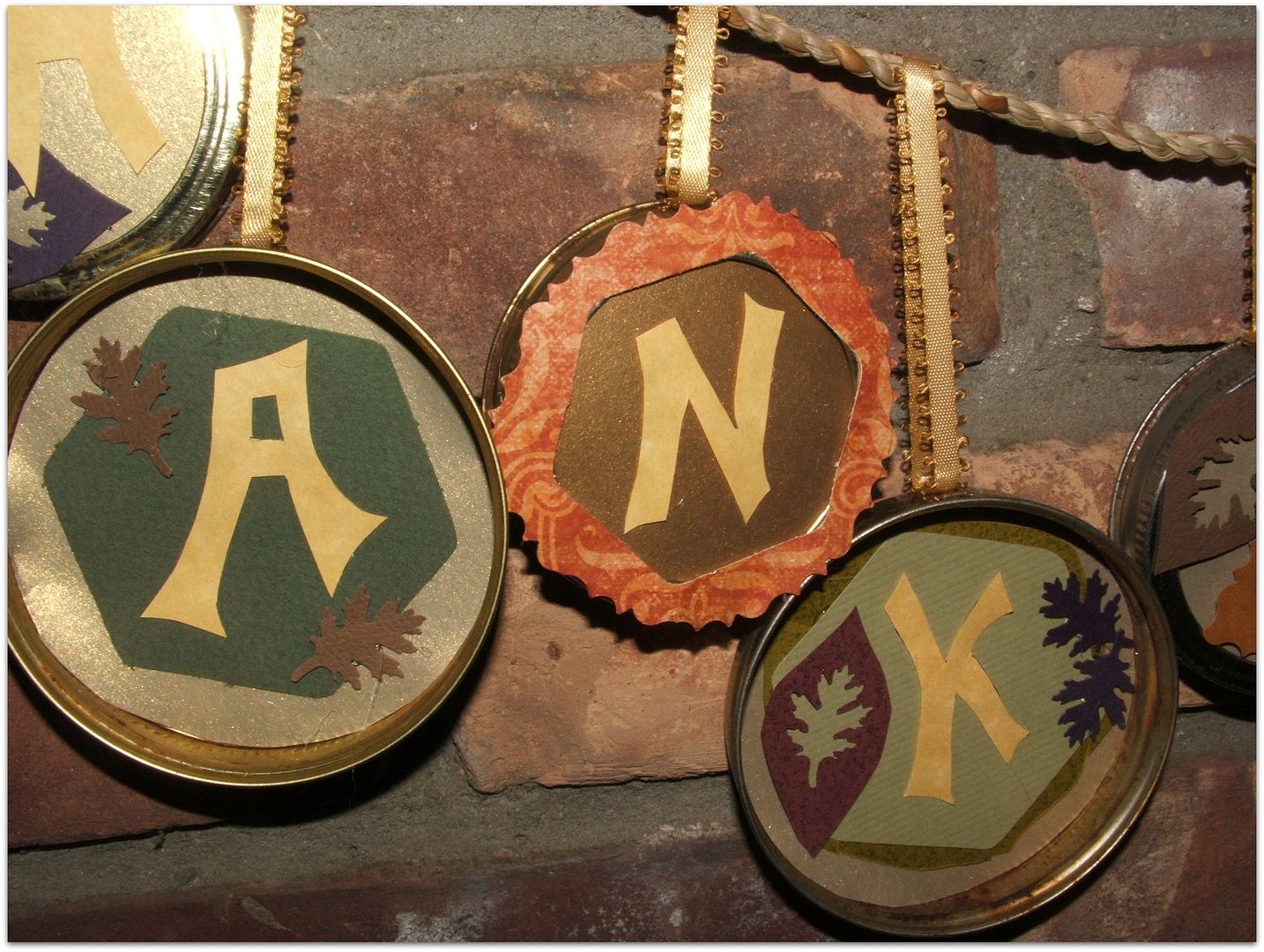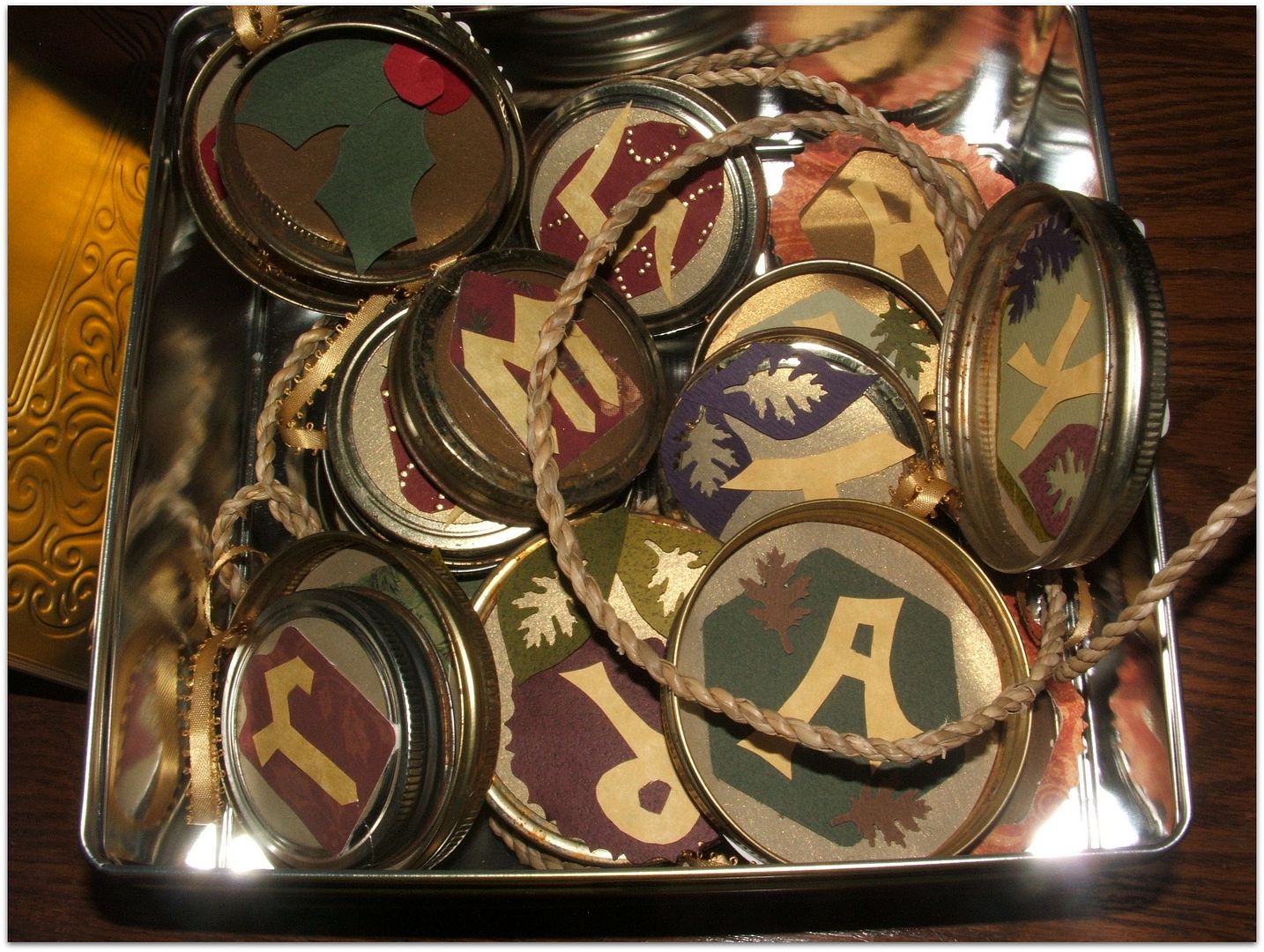 The garland should hang against a flat surface (as seen below), otherwise each letter might flip to the Christmas side and your "Happy Thanksgiving" won't make any sense.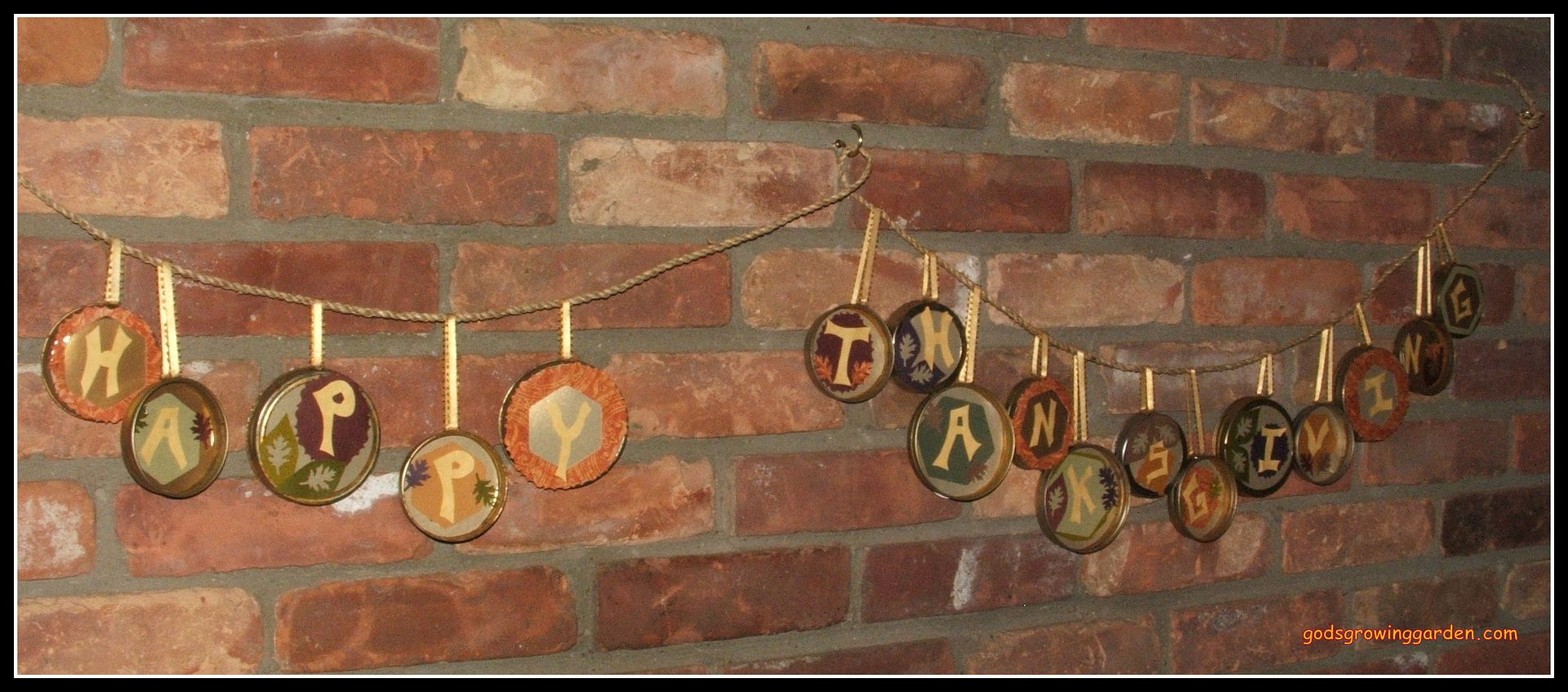 I arranged this garland so that I don't have to remove each letter - all I have to do is turn it around.
From Thanksgiving to Christmas! - ENJOY!
Copyright, Permissions& Disclaimer

&
___________________________________________________________________

Are you in need of Online Counseling?
Professionally Licensed
Spiritually Informed
Readily Accessible


click logo image above
or
click
HERE
to view Faithful Counseling website
_____________________________________________________________________


Take Up The THANKFULNESS Challenge!
I challenge you to thank God for something everyday for one year! Either write it down in a diary OR share with us on a blog. If you have a blog & would like to share your THANKFULNESS posts with us, then please fill out this form:
365 Days of Being THANKFUL form - click HERE
and you will be added to the THANKFULNESS page.