Spring Cleaning Our Personality - DECEIT
Springtime is almost here and this is the season where most people "spring clean" their homes, their yards, their offices and their diet - what about our personality? Shouldn't this also be a time when we try to clean up our life? If you observe Lent then maybe you do something similar but we are going to concentrate our cleaning on specific characteristics. Over the next month or so we will be focusing on getting rid of these 5 bad personality traits: Malice, Deceit, Hypocrisy, Envy and Slander.
We continue our cleaning with the definition of DECEIT
Deceit - the action or practice of deceiving someone by concealing or misrepresenting the truth.
Synonyms (mean the same) of DECEIT - deception, fraud, duplicity, cheating, double-dealing, trickery, misrepresentation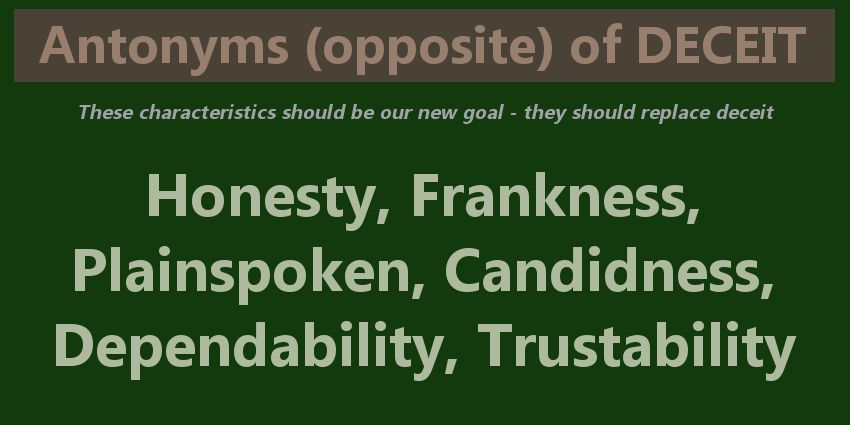 Jesus was without deceit:
"He committed no sin, and no deceit was found in his mouth."
1 Peter 2:22
Caution about Deceit is twofold:
1. We need to make sure that we do NOT deceive others
2. We also need to make sure that we are NOT being deceived by others
1. Do NOT Deceive Others
Do not deceive one another
(Leviticus 19:11)
False prophets deceive the minds of naive people
(Romans 16:18)
Evildoers deceiving and being deceived (2 Timothy 3:13)
Deceitful workers, masquerading as apostles of Christ
(2 Corinthians 11:13)
Do not deceive yourselves
(1 Corinthians 3:18)
2. Do NOT Be Deceived by Others
Let no one deceive you with empty words
(Ephesians 5:6)
Watch out that you are not deceived
(Luke 21:8)
If we claim to be without sin, we deceive ourselves (1 John 1:8-10)
Do not be deceived: God cannot be mocked
(Galatians 6:7)
Watch out that no one deceives you
(Matthew 24:4)
Don't let anyone deceive you in anyway
(2 Thessalonians 2:3)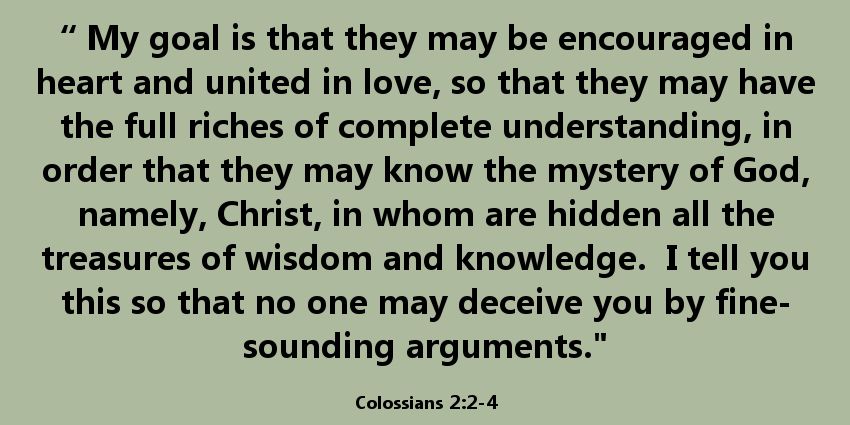 How do we get rid of deceit?
Speak truthfully to his neighbor
(Ephesians 4:25)
Speaking the truth in love
(Ephesians 4:15 - or see below)
When truth is given in a blunt way it can be cruel and hurtful.
Honesty MUST be given in love.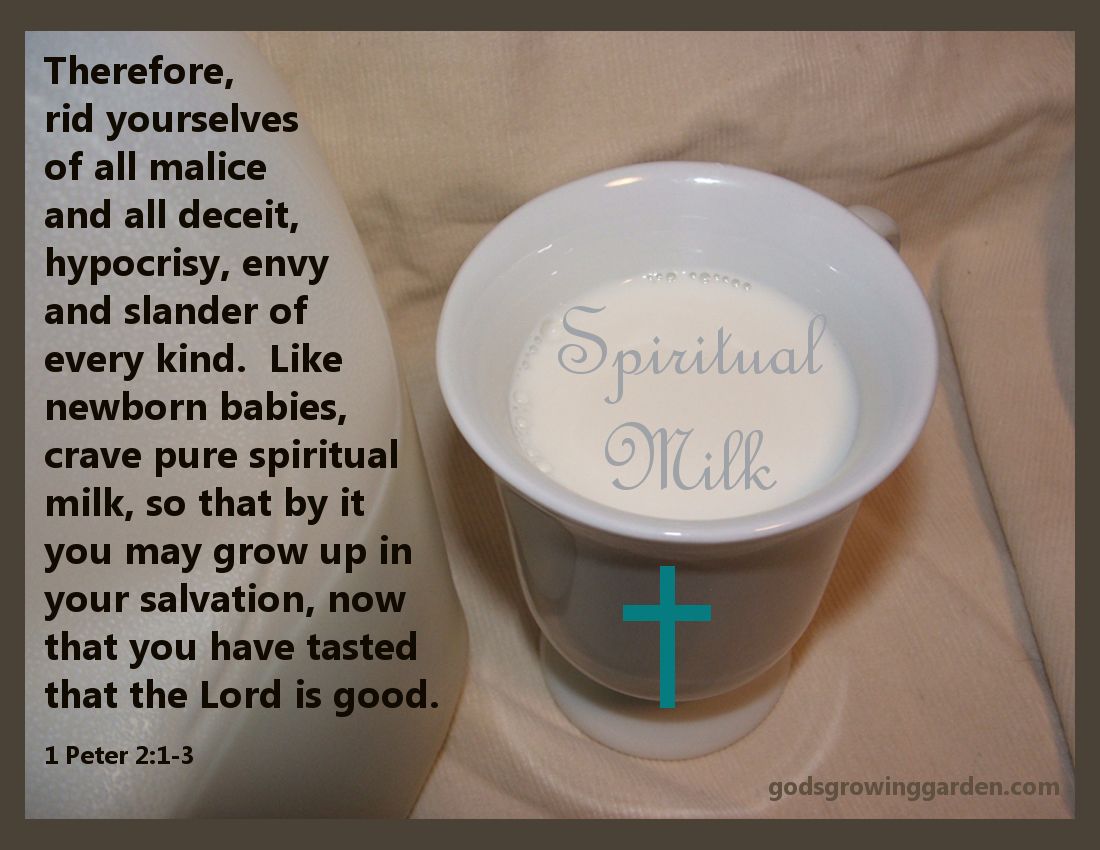 Let's sweep away deceit with loving honesty and dependability.
Other posts in this Spring Cleaning series:
Get Rid of All MALICE
Get Rid of All HYPOCRISY
Get Rid of All ENVY
Get Rid of All SLANDER
_____________________________________________________________________
Take Up The THANKFULNESS Challenge!
I challenge you to thank God for something everyday for one year! Either write it down in a diary OR share with us on a blog. If you have a blog & would like to share your THANKFULNESS posts with us, then please fill out this form:
365 Days of Being THANKFUL form - click HERE
and you will be added to the THANKFULNESS page.