"Plum Bobbs" - A Pastry
Instead of "bobbing for apples" don't these cute little pastries look like they could be floating in a barrel of water instead of the apples? (of course they would soak up the water so that would never work -hahaha). My husband came up with the name - I first created these over a decade ago & that name stuck all these years.
This recipe uses "Burbank Plums" which are very small but (in my opinion) are the most flavorful of all plum varieties. If you are using a larger plum variety then you would only use 1/2 plum per pastry.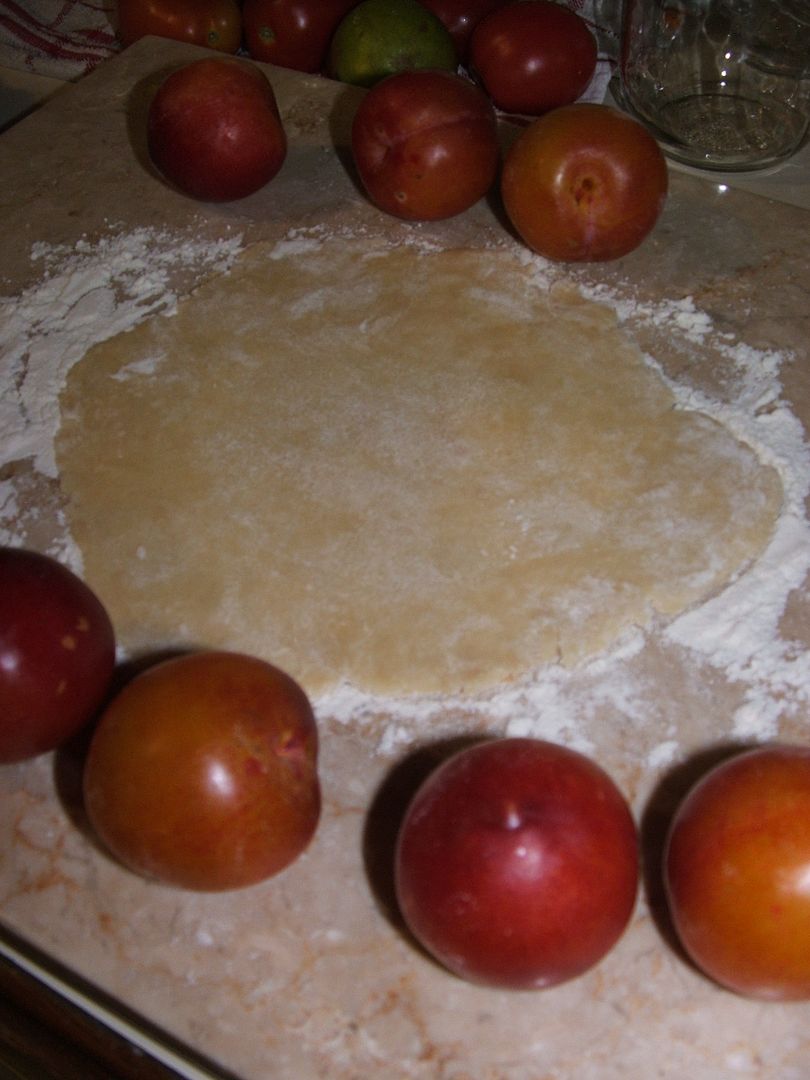 Printable Recipe
8 Burbank plums (washed & pitted) (if you are using a different variety then you will only need 4)
sugar (2 teaspoons per Plum Bobb)
butter (1 dab per pastry)
cinnamon sugar for sprinkling on top
whipping cream for brushing on top
Step 1: Make my double pie crust recipe seen at the bottom of the "Making Pie Crust" post: click HERE to view pie crust post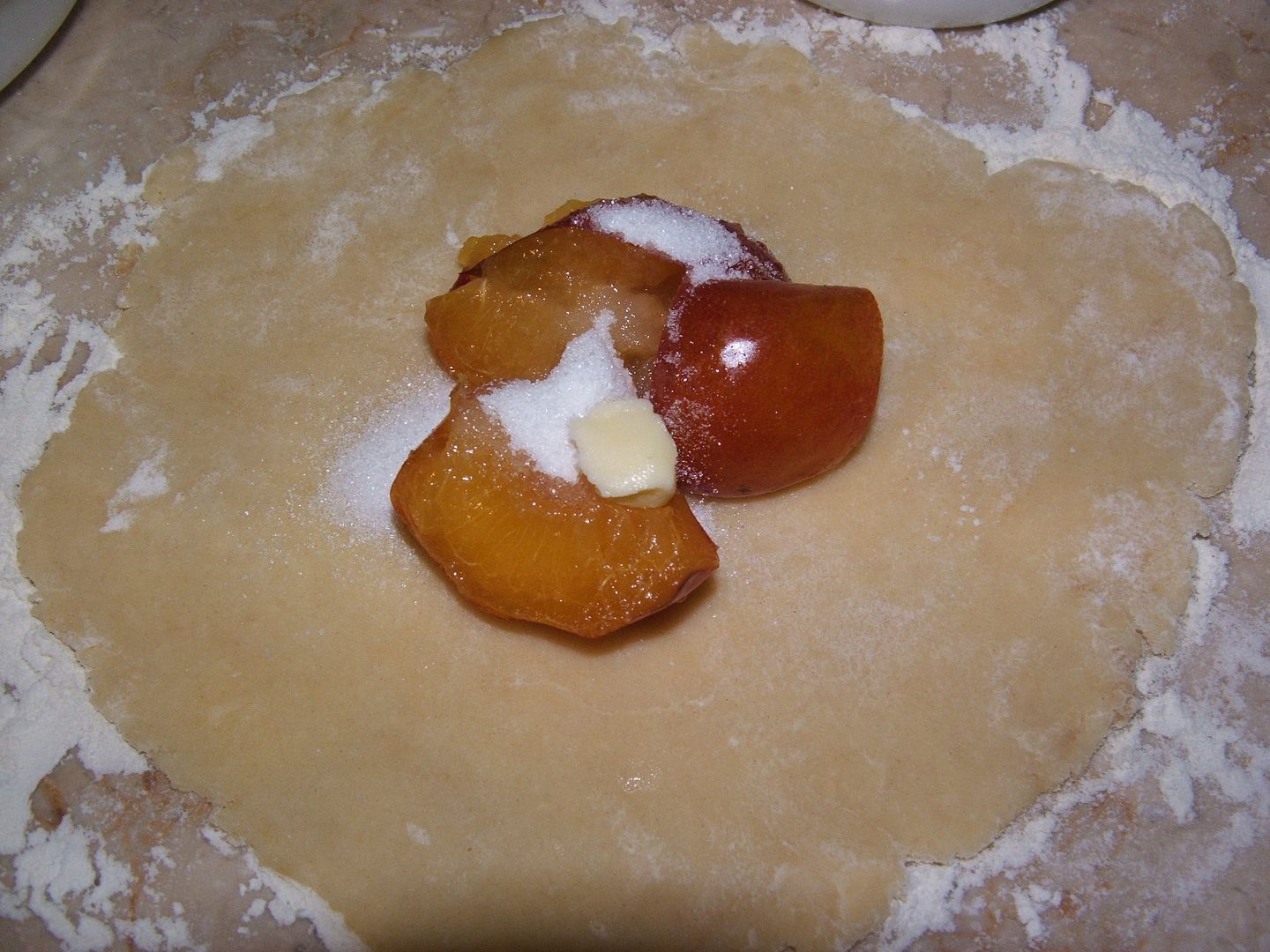 Step 2: Cut the pie pastry into 8 equal chunks.

Step 3: Take 1 chunk & roll out on a lightly floured surface.
Step 4: Place 1 Burbank plum (already washed & pitted) in the middle of the rolled out crust (see picture above) (the skin remains on and will bake down - you won't even know that it's in there)
Step 5: Sprinkle 2 teaspoons of sugar in the middle of the plum (where the pit was), dot with a bit of butter & then gently close up the pie crust around the plum like a little purse (see picture below).

Step 6: Place in a sprayed muffin tin and repeat steps 3 to 5 until all plums have been used up (there will be 8 plum bobbs total)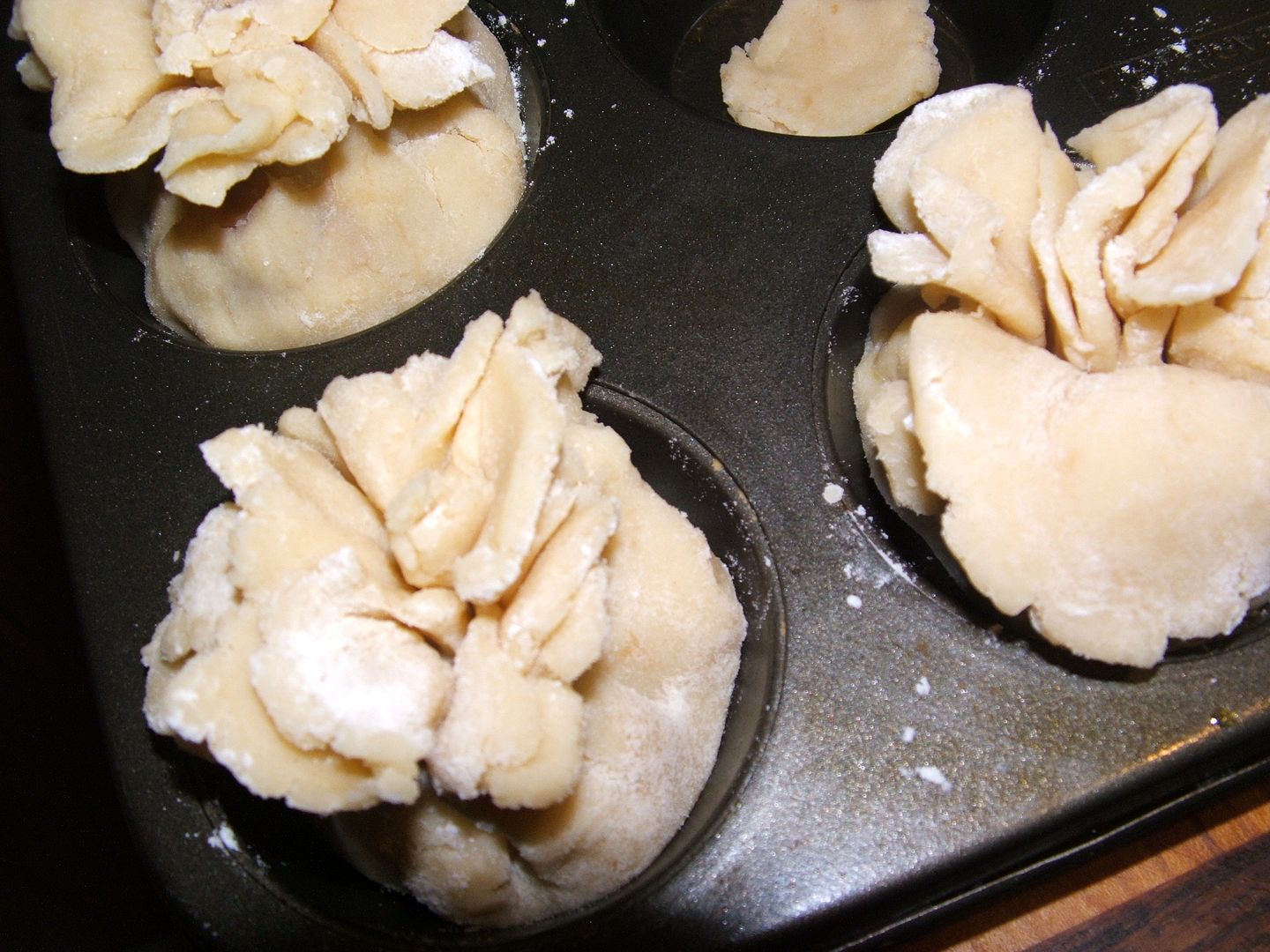 Step 7: Brush a little whip cream (unwhipped) on top of each pastry and sprinkle some cinnamon sugar on top of that (see picture below).
Step 8: Bake in a preheated 375 degree oven for 20 - 30 minutes or until desired brownness is achieved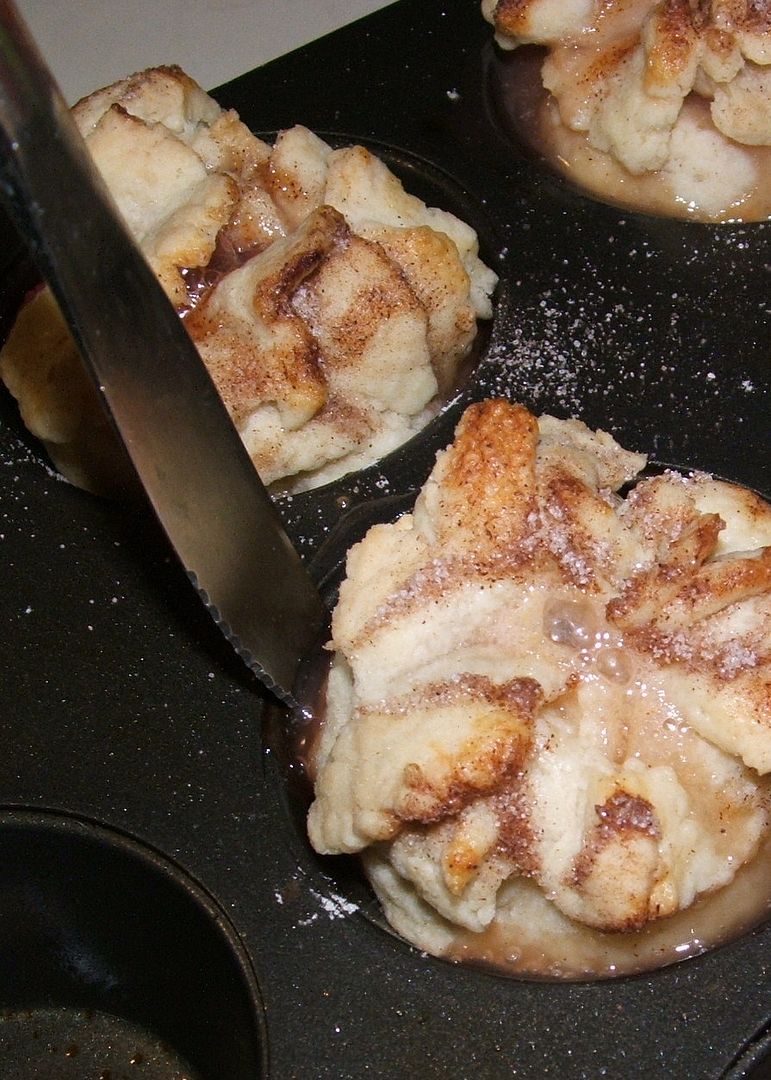 Step 9: Remove from the oven & While they are still hot - gently take a knife & move around the outer edge of each pastry without cutting into the pastry (you must do this while it is still hot otherwise the plum juices will harden like candy & you won't be able to remove the plum bobb). As they cool in the pan - repeat this step a few times before they have totally cooled down to room temperature.
Step 10: Once they are cooled - remove each pastry from the pan - they will be very delicate - REMOVE GENTLY PLEASE.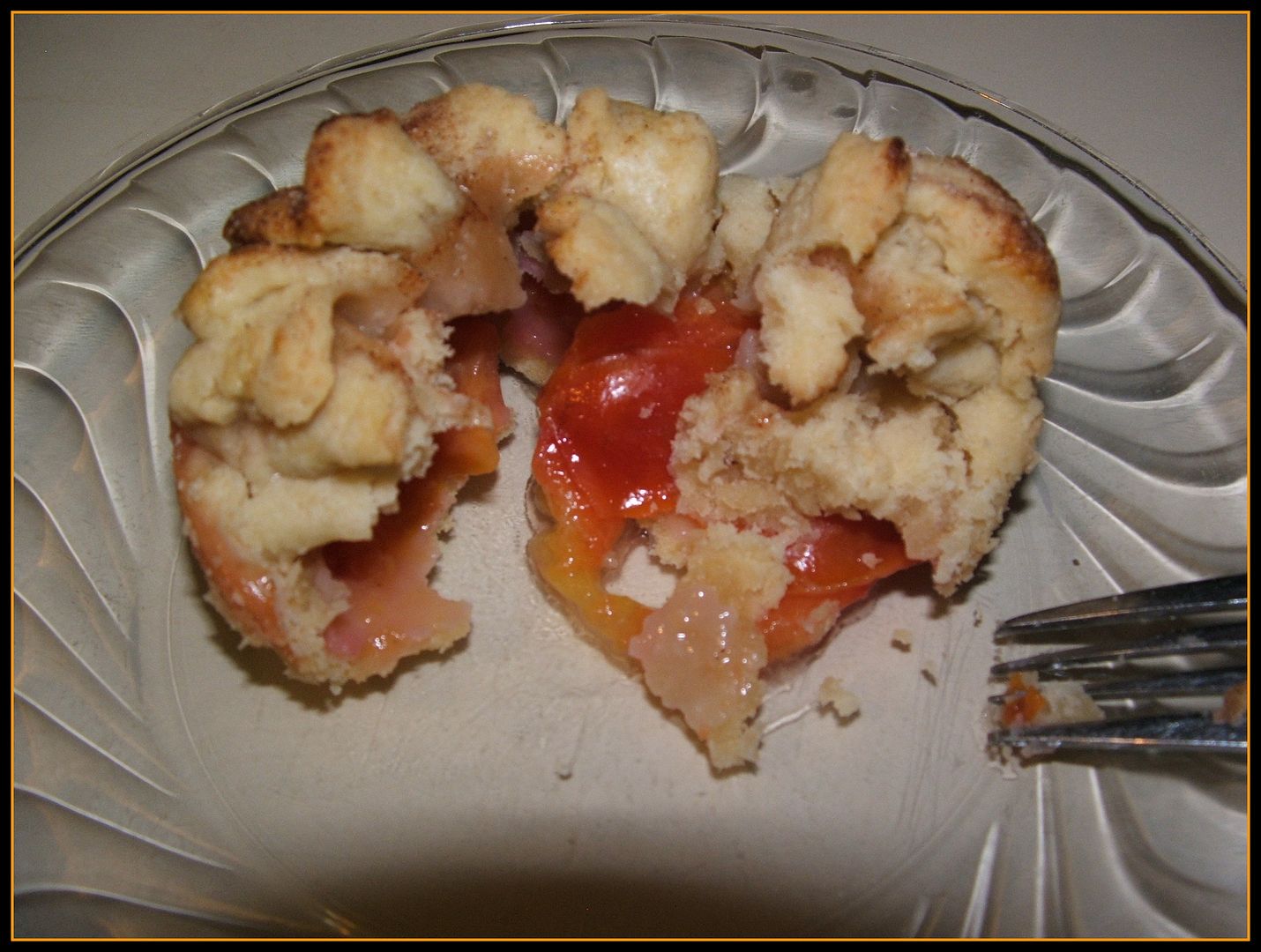 Serve & ENJOY!!

This post is featured on:
Linked to:
I Love My Post
Raising Imperfection
Tasty Tuesdays
All My Bloggy Friends
Tuesday with a Twist
Adorned From Above
HomeAcre Hop
Thursday Favorite Things
Inspiration Monday
Mix it up Monday
_______________________________________________________________________
Please checkout this month's wonderful Sponsor!!
"Garden Delights Online Plant Nursery" is a wonderful website full of the best quality plants. They have trees, shrubs, grasses, wildflowers, ferns, mosses - even driftwood!! - This is a must visit site!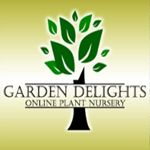 (Please click on the ad above)