"Gourd-o-lantern" Babies
Many of you may not know that I am a Gourd Artist as well as a Blogger. I have been making these "Gourd-o-lanterns" for over a decade now.
As a Christian I do not believe in the "true" meaning of Halloween but I love the autumn season & I love the deep dark colors of the fall. I always try to make my "Gourd-o-lanterns" goofy or funny as opposed to scary or nasty.
Ghost topped Eggplant Colored Gourd
I cut the eyes out like a real pumpkin jack-o-lantern but with gourds you can only use electric light strands or a battery operated lights - no candles with the gourds - they would burn!!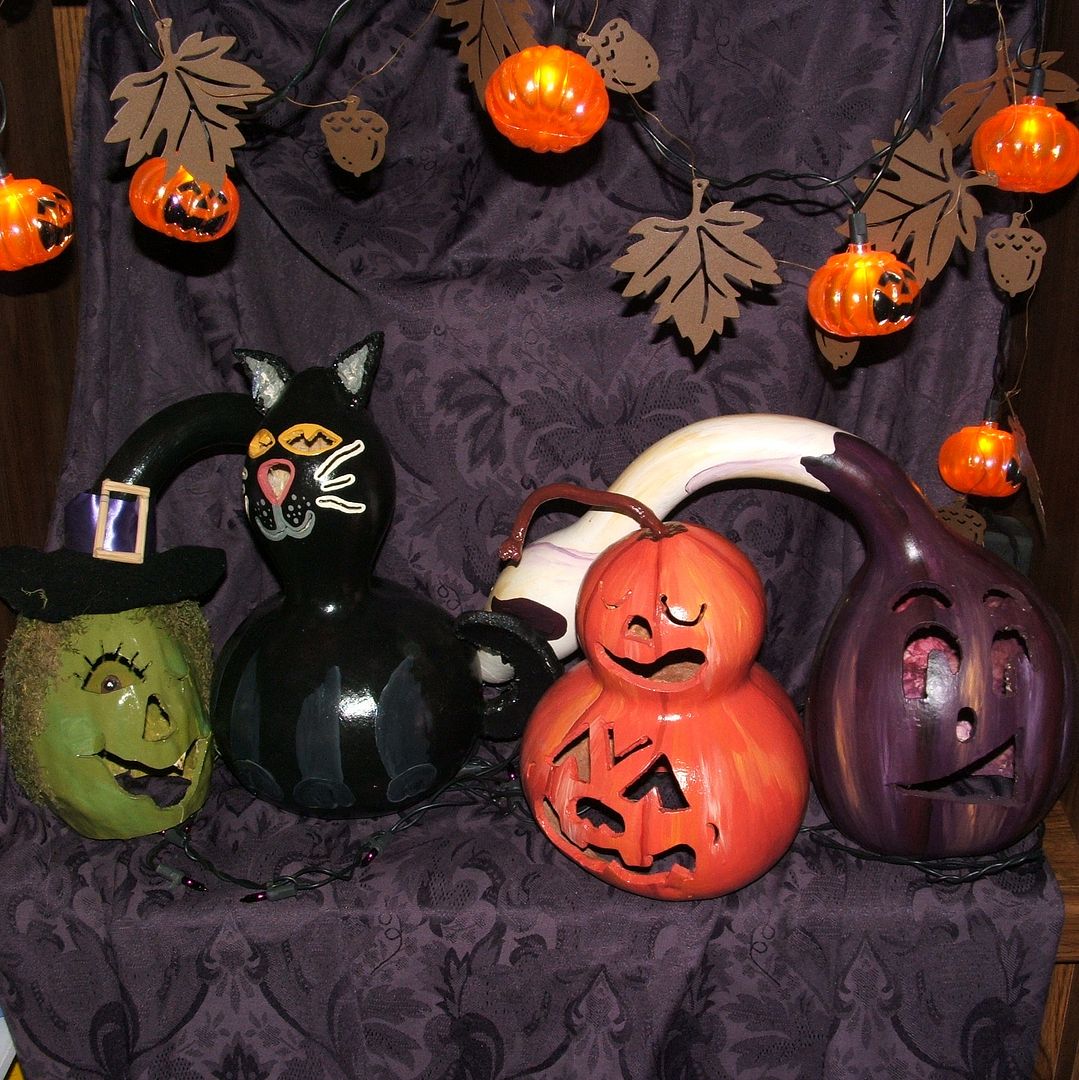 Currently in my Etsy shop I only have 1 "Gourd-o-lantern" for sale -

I also have "Gourd-o-lantern" Resin Earrings for sale in my Etsy Shop:
Pumpkin (SOLD) & Ghost/Skull (SOLD)


My double-decker pumpkin gourd is one of my favorites.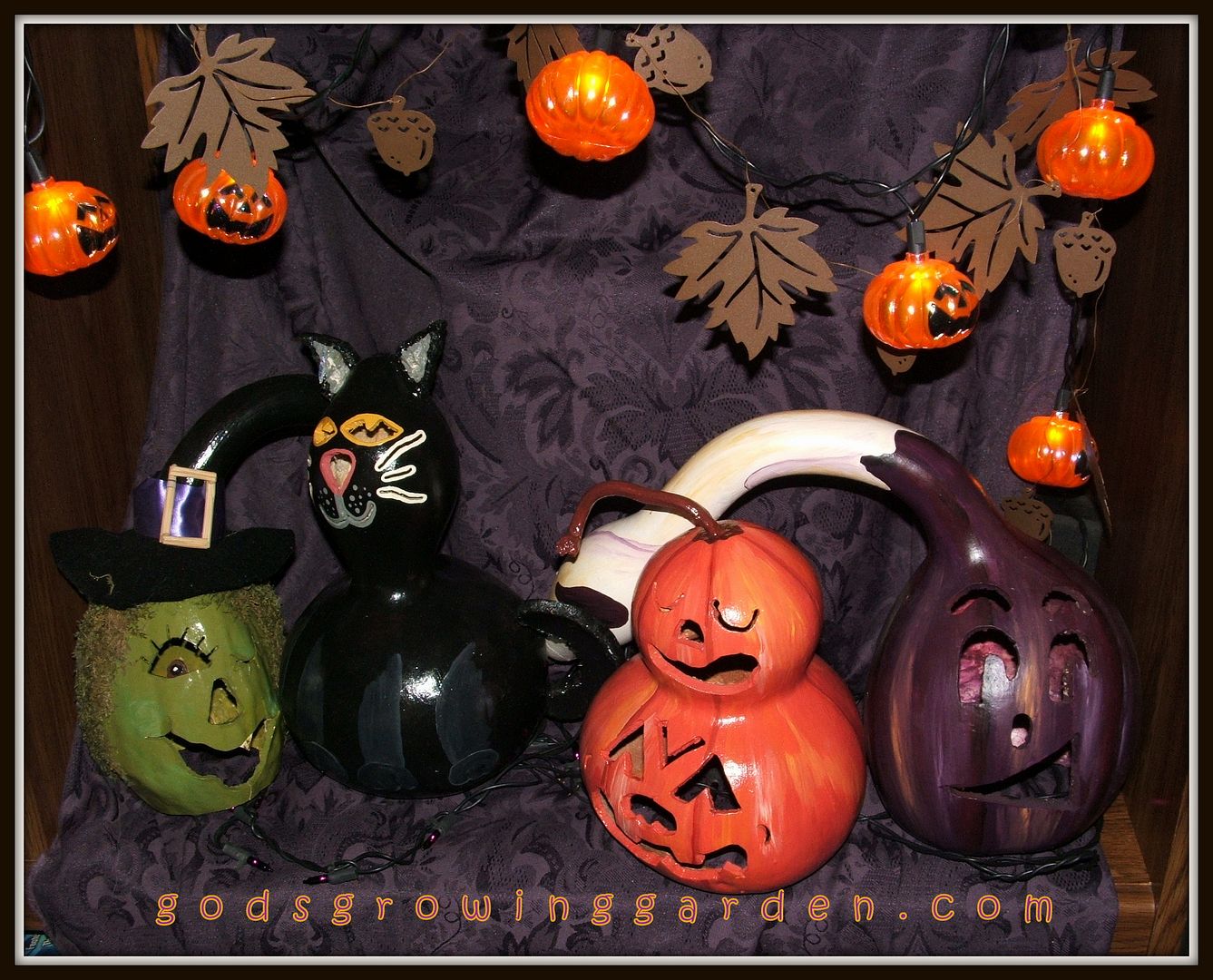 ENJOY!!
Linked to:
Freedom Fridays
Blog Strut
From The Farm
Halloween Spooktacular Linky Party
Dream, Create, Inspire, Link
Happiness is Homemade
_______________________________________________________________________
Please checkout this month's wonderful Sponsor!!
"Sleepy Single Girl" is a super fun blog! Justine started her blog as a single woman but soon fell in love. She is a huge football fan and she also provides very interesting reviews on her blog - please visit today!