I'm so excited - I will be co-hosting this TERRIFIC blog hop called "Tuesdays with a Twist" for the entire month of OCTOBER!!
But first - checkout these 2 Giveaways:
There are still a few more days left to sign up to participate in the "Cyber Monday Giveaway"
BLOGGER OPPORTUNITY!!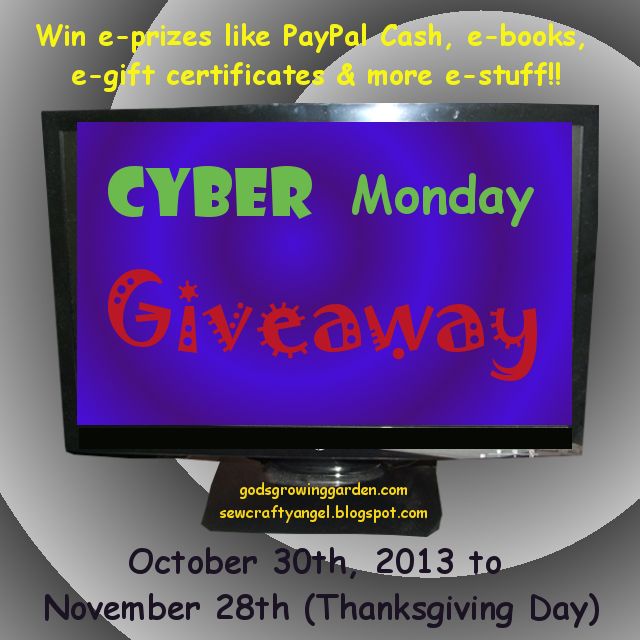 If you would like to help us out with this giveaway by adding to the PayPal cash prize or adding your own e-prize then please click HERE & Thank You!
OR
there is almost 1 week left to ENTER to win a Kitchenaid Mixer!!
Have you heard about this fantastic Giveaway?!!!
You could win a Kitchenaid Mixer, cookbooks, bakeware & more!!
Click the picture below to enter: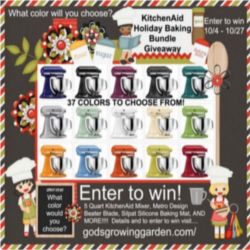 Now, please link up & ENJOY this cool hop!
_____________________________________
Good Morning and welcome to another fantastic party!
Each co-host will be sharing her own picks for Features. This gives everyone a better chance of being featured. Be sure to check all of our blogs to see if you were featured!
Since I'm a Canadian living in Michigan My Features this Week are "Canadian themed":
1. "Autumn Love & Thanksgiving Menu" by Jenn @ "Jenn's Random Scraps"
2. "Canadian Thanksgiving Table" by Kathe @ "Kathe with an E"
3. And the third feature looks like Canada but is actually "my new homeland" - Michigan (I've been in the states for 18 years - that's how new it is- hahaha): "A Fall Break Up North" by Nicole @ "My Garden Diaries"
If you've been featured we'd love for you to grab a button.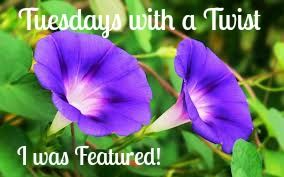 We all love comments! we try to comment on each and every link.
Please hop around and show some love!
The party starts every Tuesday at 7am EST and will continue until Friday at 11:59pm. Feel free to stop back any time and "like" your favorites. Please visit other blogs if you have a moment.
Share older posts as well as new ones. No limit on links!
*Pictures should be your own*
By linking up you give us permission to use these photos
(with proper link backs) in our features.
And now for the party!