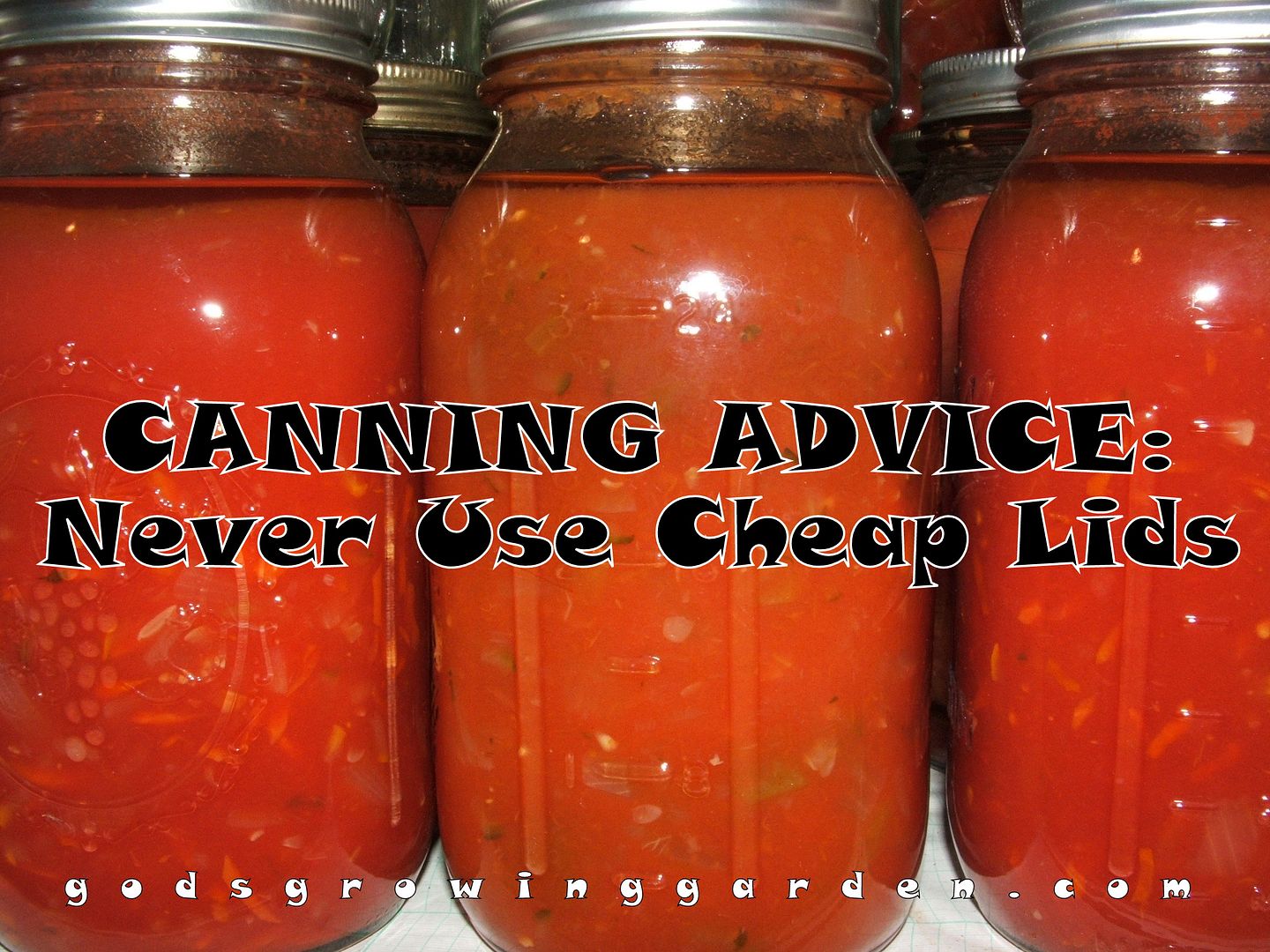 CANNING ADVICE: Never Use Cheap Lids
The cost of everything including canning supplies has been increasing incredibly over the past few years. I have been trying to economize by buying the cheap "no-name" brands of everything from clothing to groceries and last year was the first year that I tried a "no-name" brand canning lid. That was a huge mistake!
These pictures do not show the true discoloration of the "cheap-lidded" tomato sauce. In both pictures (above & below) you will notice that the middle jar is different in color than the other two jars. In real life that middle jar is a brownish red color similar to that of a rotting tomato.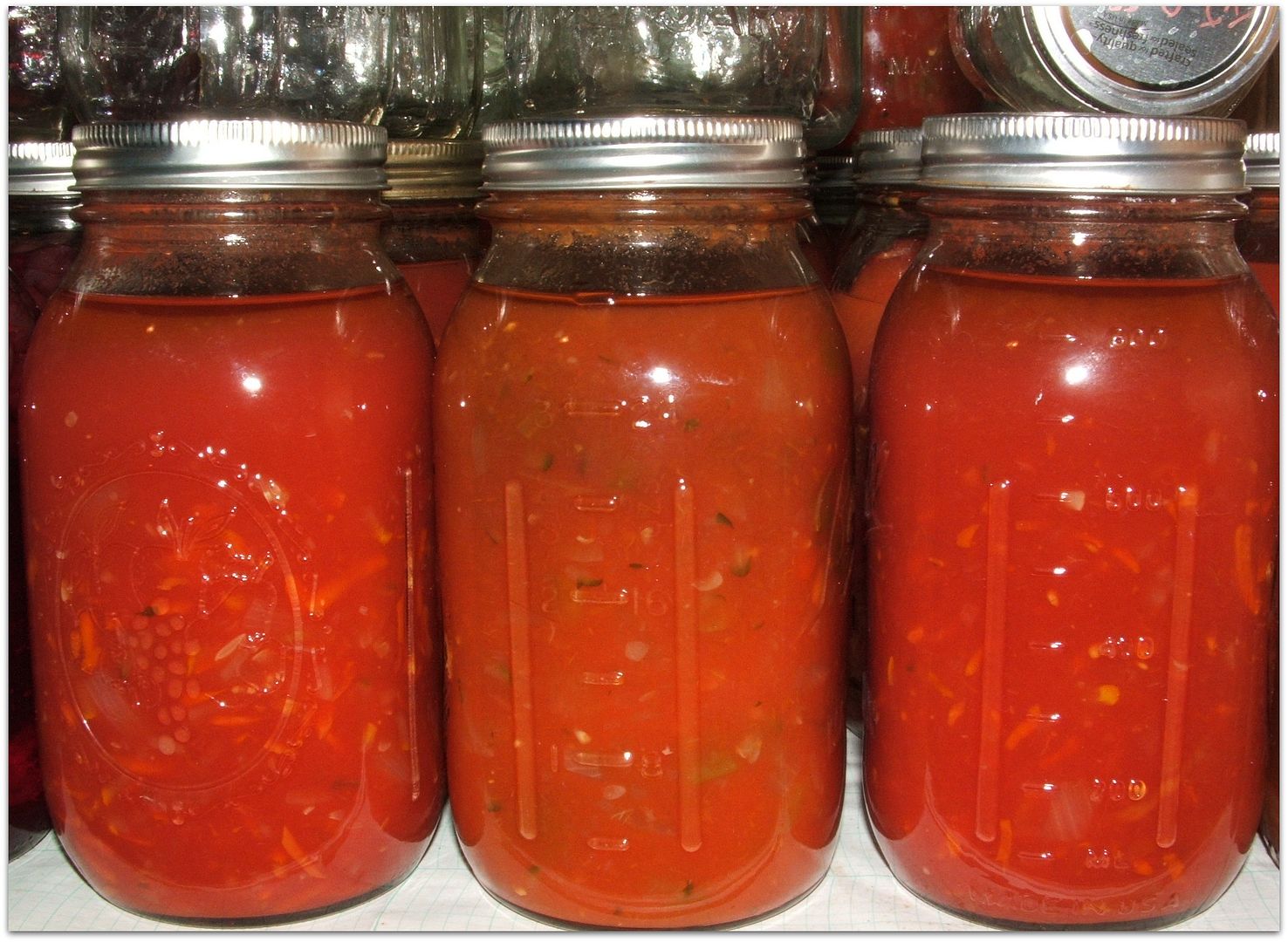 On the top of this jar I wrote: "USE FIRST 16" (16 is for the year 2016). Somehow this jar was shuffled to the back of the row and I did not "use it first" (thankfully so - I'm sure that we would have become ill if we had eaten this jar since it obviously did NOT seal properly).
These cheap lids are so thin, plus the quality of the metal is very low. The heat and pressure from the sealing process of canning warped and creased this cheap metal (see the arrows pointing out these dented areas in the picture below).
The lesson: It is worth spending a little extra money on either "Ball" or "Kerr" name brand canning supplies.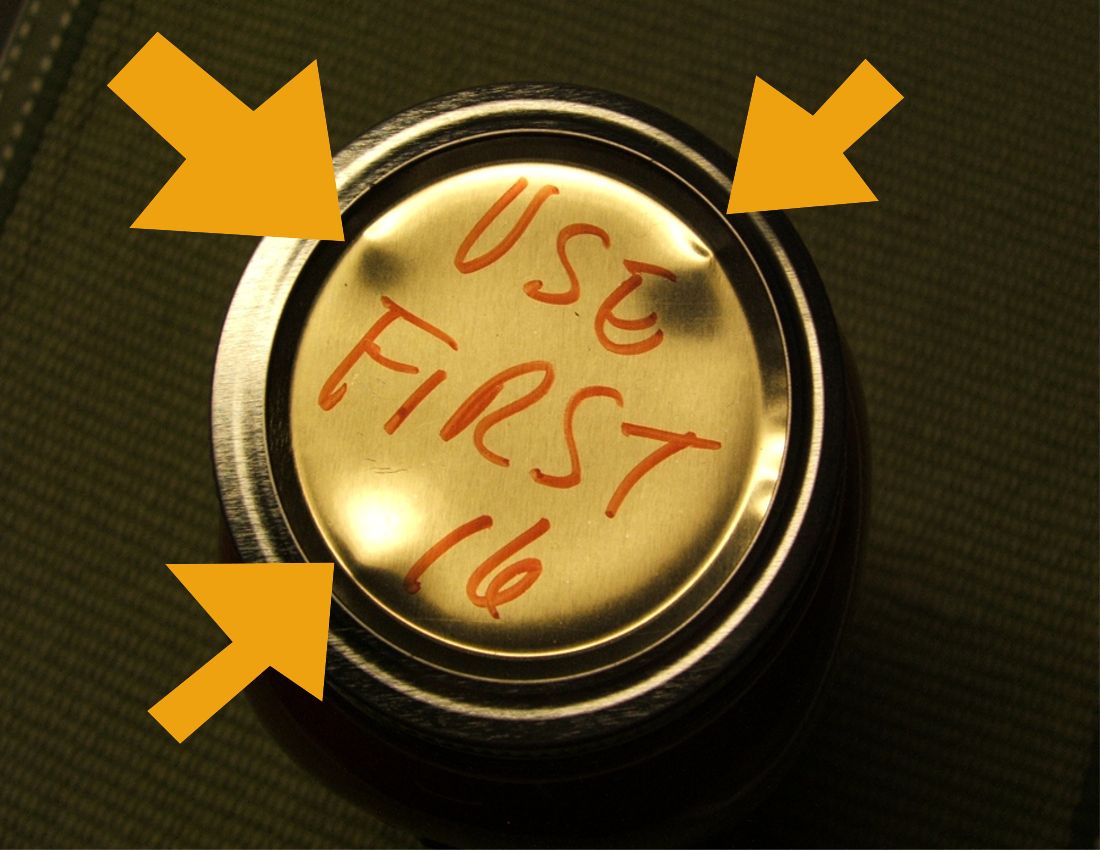 Some of my favorite canning recipes (previously shared on this blog):
Sandwich Sliced Dill Pickles
Blackberry Applesauce
Blueberry Syrup
Canning Your Own Grape Juice
5 Different Dishes Using HomeCanned Tomato Sauce
Canned Pears - Using the Peelings in the Syrup
Mulberry Syrup
Strawberry Mango Jam

Linked to:
You're the STAR
Pretty Pintastic #146
Friday Feature Linky
_________________________________________________
(Checkout this month's wonderful Sponsor!)
Great Lakes stones & planet earth nautical jewelry - beautifully Handmade!
(click on the button below to visit her shop)
Also, visit her blog CLICK HERE