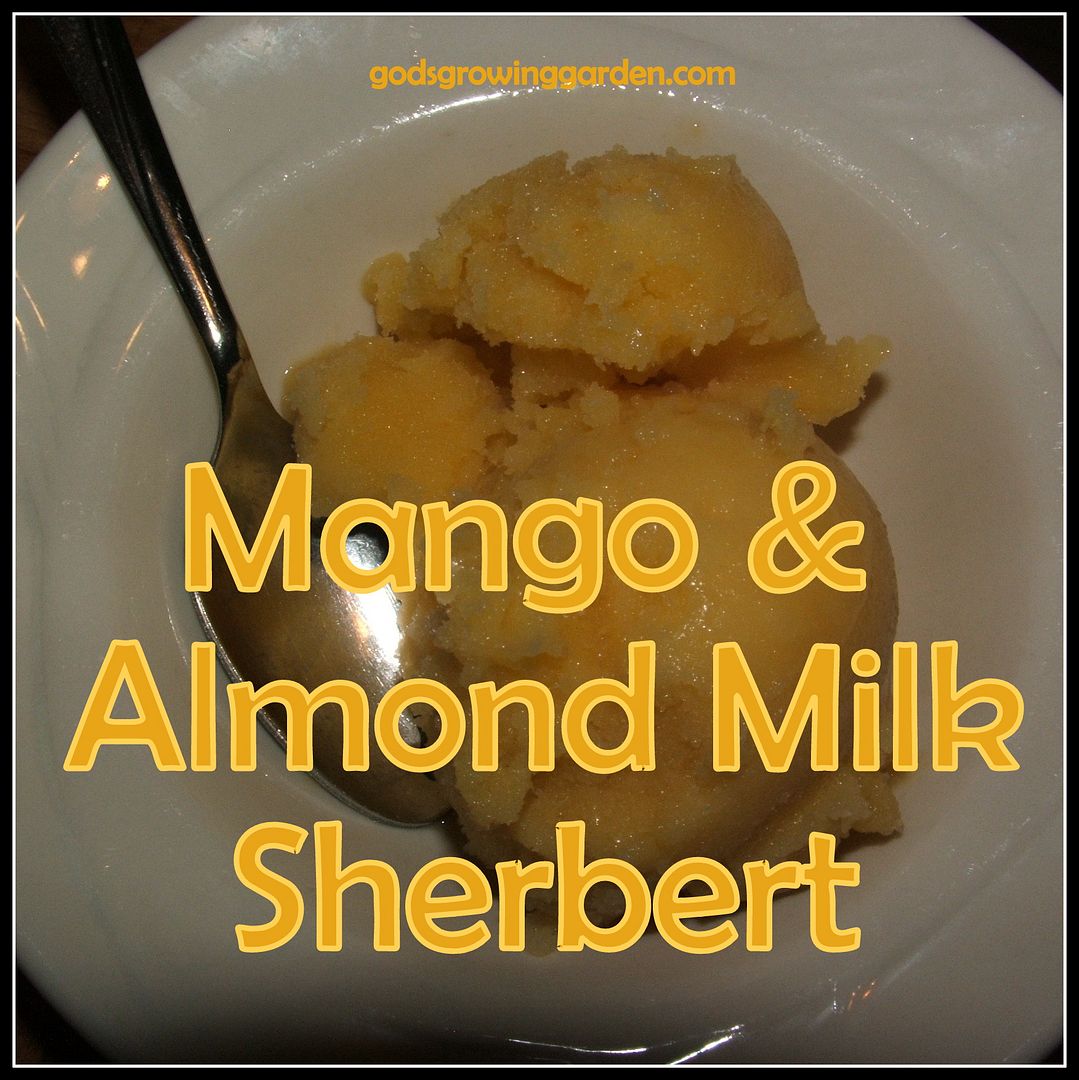 Mango & Almond Milk Sherbert
This is an extremely easy recipe that does NOT require an ice cream machine - just a smoothie blender.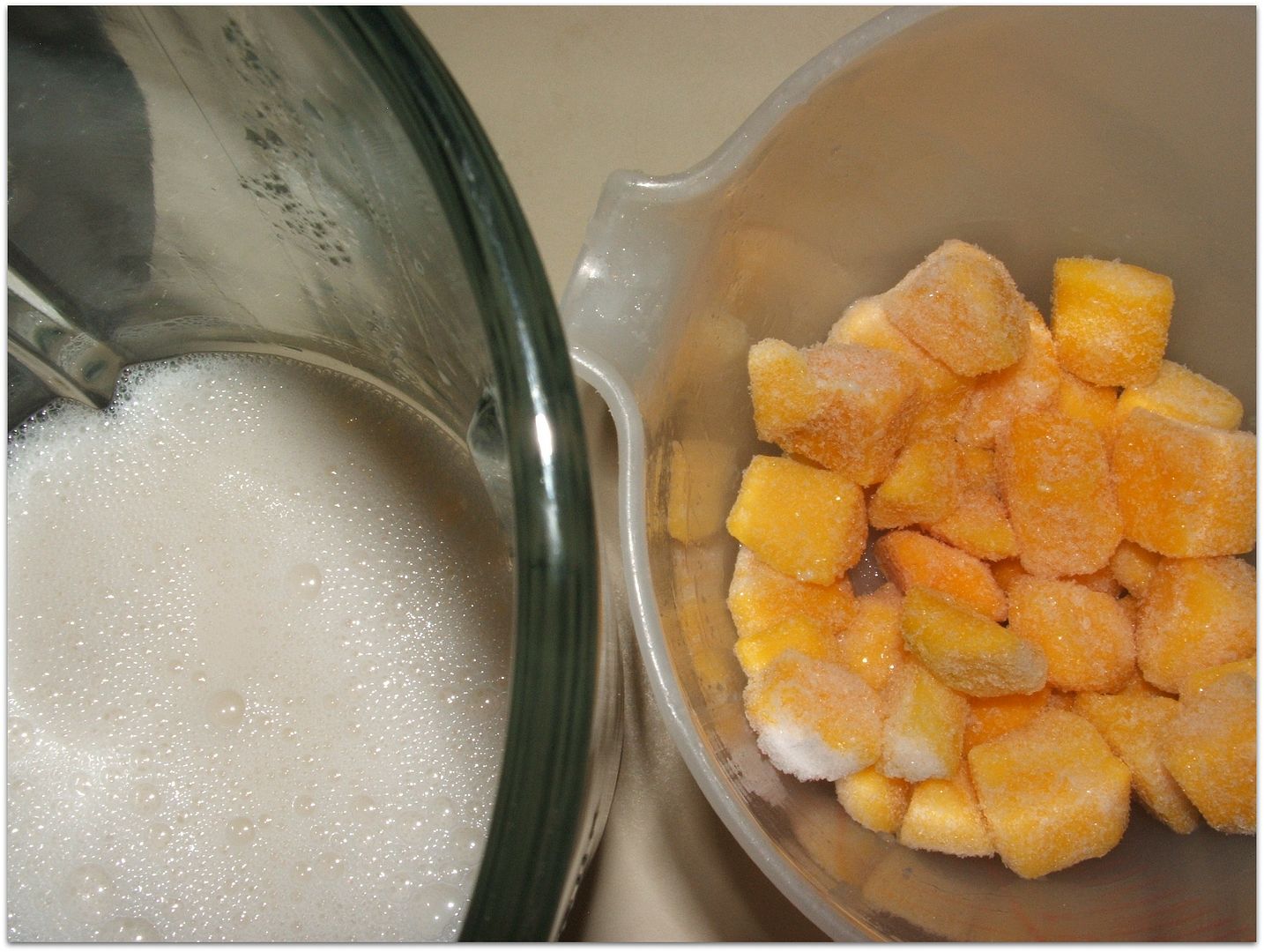 Printable Recipe
2 cups frozen mango chunks (that have already been peeled, pitted and chopped)
1 teaspoon vanilla extract
up to 1/2 cup sugar (If you prefer a tart Sherbert then you may omit the sugar altogether)
In a large bowl stir the almond milk and sugar until the sugar has dissolved. Pour the almond milk/sugar mixture, mangoes and vanilla into a blender that is capable of making smoothies. Blend until smooth (follow the manufacturer's instructions on how to run the blender). It should resemble the picture below and be very thick.
Freeze, serve & ENJOY!
(NOTE: After this Sherbert has been fully frozen for a few days you will need to place it at room temperature for about 10 minutes before scooping - it is very dense but very delicious)

.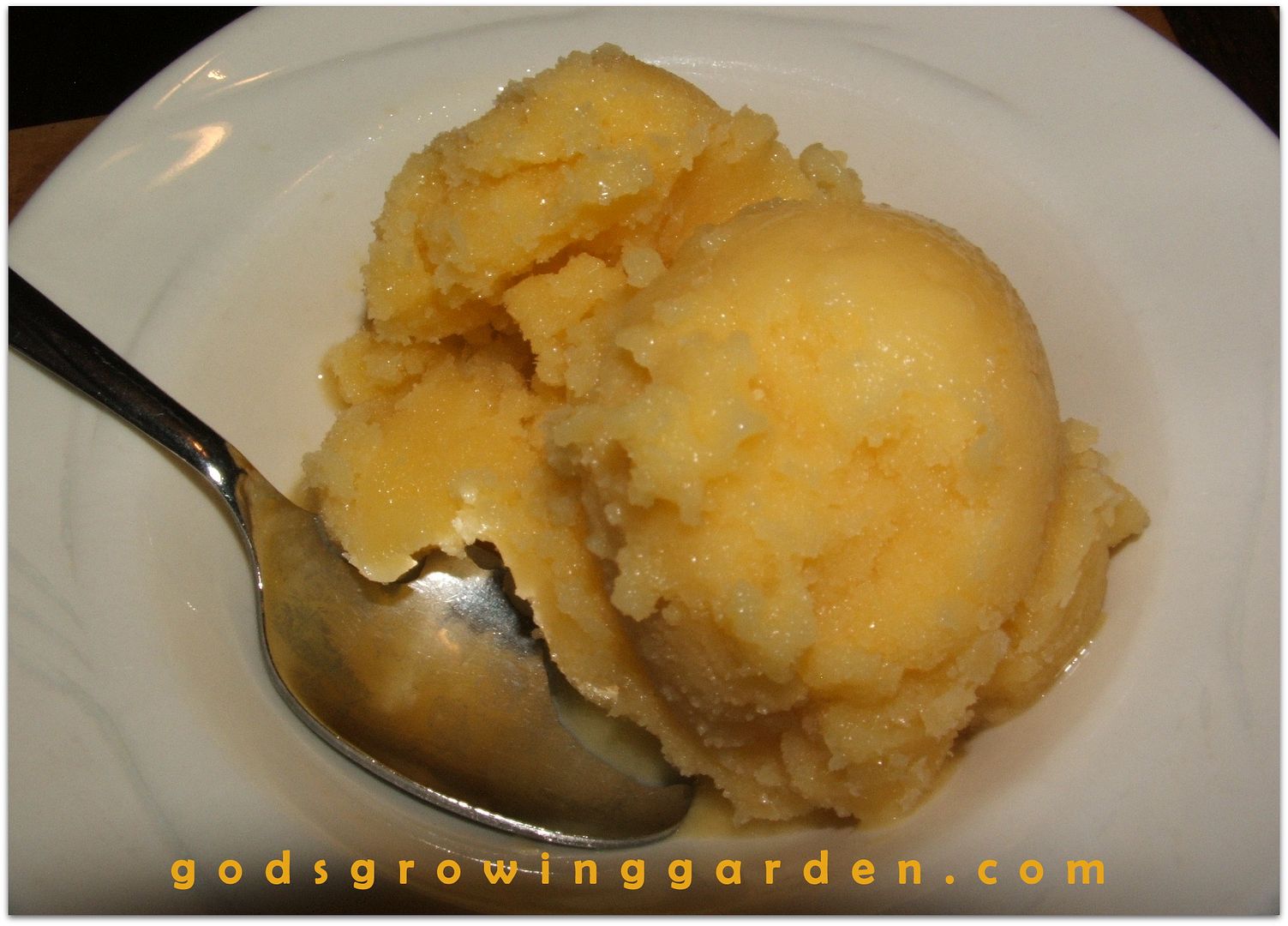 Other Ice Cream/Sherbert RECIPES on this blog
(click on each title to view entire post with recipe):

FEATURED ON:
Thursday Favorite Things
Shared with:
Pretty Pintastic Party #204
Friday Feature Linky Party
Thursday Favorite Things
Happiness is Homemade
Over the Moon Link Party
You're the STAR
Tuesdays with a Twist
LouLou Girls Fabulous Party
_________________________________________________________________________
Take Up The THANKFULNESS Challenge!
I challenge you to thank God for something everyday for one year! Either write it down in a diary OR share with us on a blog. If you have a blog & would like to share your THANKFULNESS posts with us, then please fill out this form:
365 Days of Being THANKFUL form - click HERE
and you will be added to the THANKFULNESS page.