Fruit of the Spirit #1 = LOVE
When we become a Christian, we are filled with the Holy Spirit and these "fruits" (love, joy, peace, patience, kindness, goodness, faithfulness, gentleness and self-control) are the characteristics that overflow from us. This does not mean that we automatically produce Spiritual fruit without effort - we are still sinners and fall short of the Glory of God. However, this fruitful Spirit will become easier and be like a good habit after years of practice.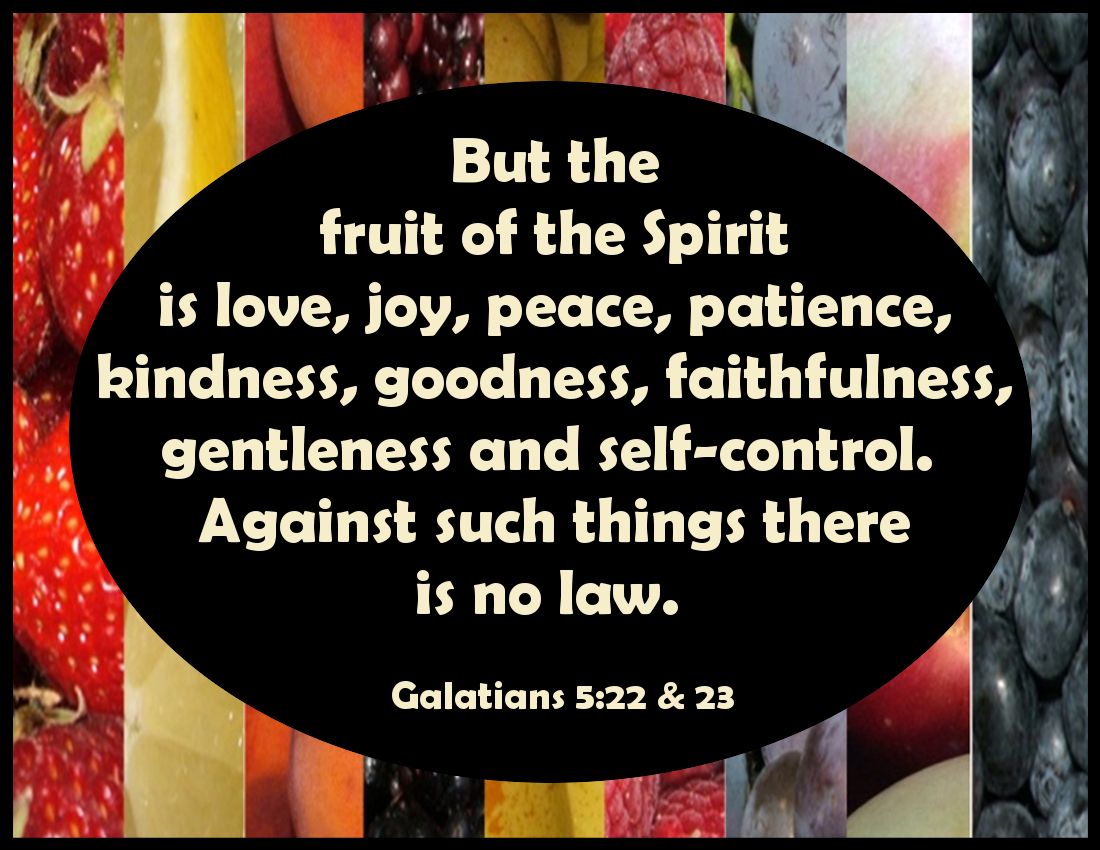 Today we will concentrate on LOVE. A couple of years ago I did an entire series on this blog about LOVE - we studied
1 Corinthians chapter 13 VERSE by VERSE (click HERE to view a compilation of that entire series - once you see this post please click on every verse title to see each post)
True love is void of fear - Where there is love no fear can exist. When fear is present then trust will never be possible. See the portion of the verse below where it says "perfect love drives out all fear" - only then is total trust achievable.
When I focus on the word "fear" the first thing that popped into my mind is that we must "fear" our heavenly Father - it says so all throughout the old testament. There are many different kinds of love (eg in the Greek language - Agape, Eros etc) and similarly there are different kinds of fear. I believe that as children of God, we are to respect, honor, revere and admire Him - instead of the modern day meaning of "fear" (terror, panic, dread and horror).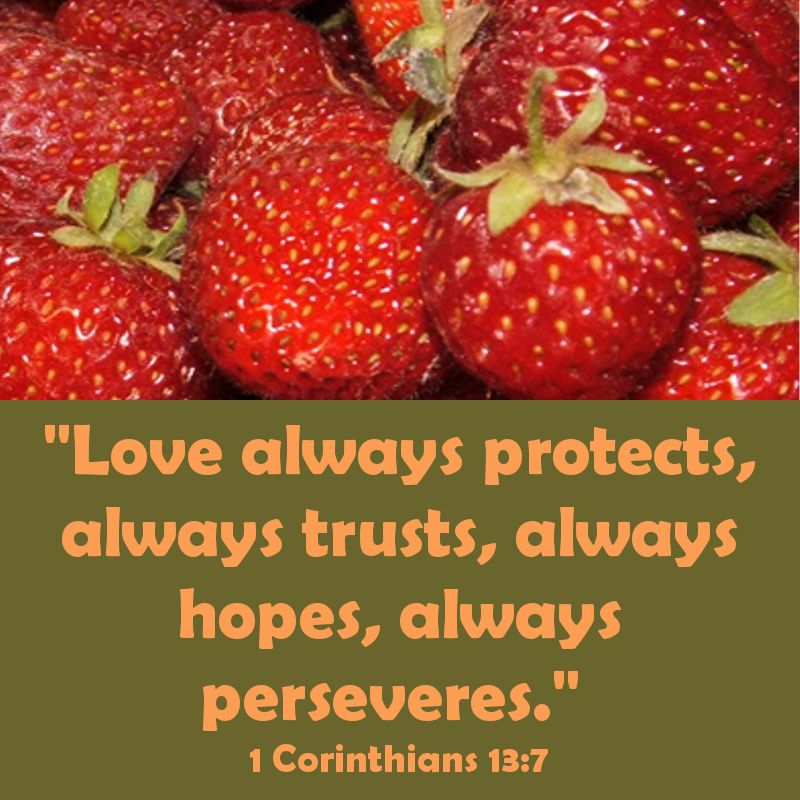 When I read "there is no fear in love" - I recalled when my husband was diagnosed with stage 4 lymphoma...... I was afraid.....terrified even. My love for him wanted to protect him but of course in my own power I was helpless. We had to trust in God and hope for the future and in so doing we were able to persevere.
It's all about love - love never fails.

Let us try to use this Spiritual fruit box of - LOVE in our daily lives.
Copyright, Permissions & Disclaimer

Shared with:
Happiness is Homemade
Over the Moon
Thursday Favorite Things
Friday Feature Linky Party
______________________________________________________________________
"Prayer Warriors United" is a google+ Community where Christians come together in prayer.
C
lick HERE to view or join this community
If you need prayer please fill out this