What Does the Palm Symbolize?
Today is Palm Sunday when we recognize Jesus' triumphal entry into Jerusalem. Jesus and His disciples were coming from the Mount of Olives heading towards Jerusalem when a crowd had gathered to welcome and worship Jesus.
Since I am a northerner I am unfamiliar with palm trees - I have only ever seen a live palm tree in Florida. Therefore, I had to do some researching - there are 3,000 different species of palm trees! There are date palm trees that have been noted as a food source since the Mesopotamian period. Also, not all palm trees produce coconuts - the coconut palm is a specific species. Here in the United States the coconut palm is only found in Florida. The palm trees in California and Arizona are not a coconut palm.
What does the palm symbolize? In Christianity the palm symbolizes VICTORY. Jesus' victory over Satan and sin. The palm represents the victory of spirit over flesh. It also represents heaven.
Praise God for sending His only Son so that we might all have forgiveness and eternal life!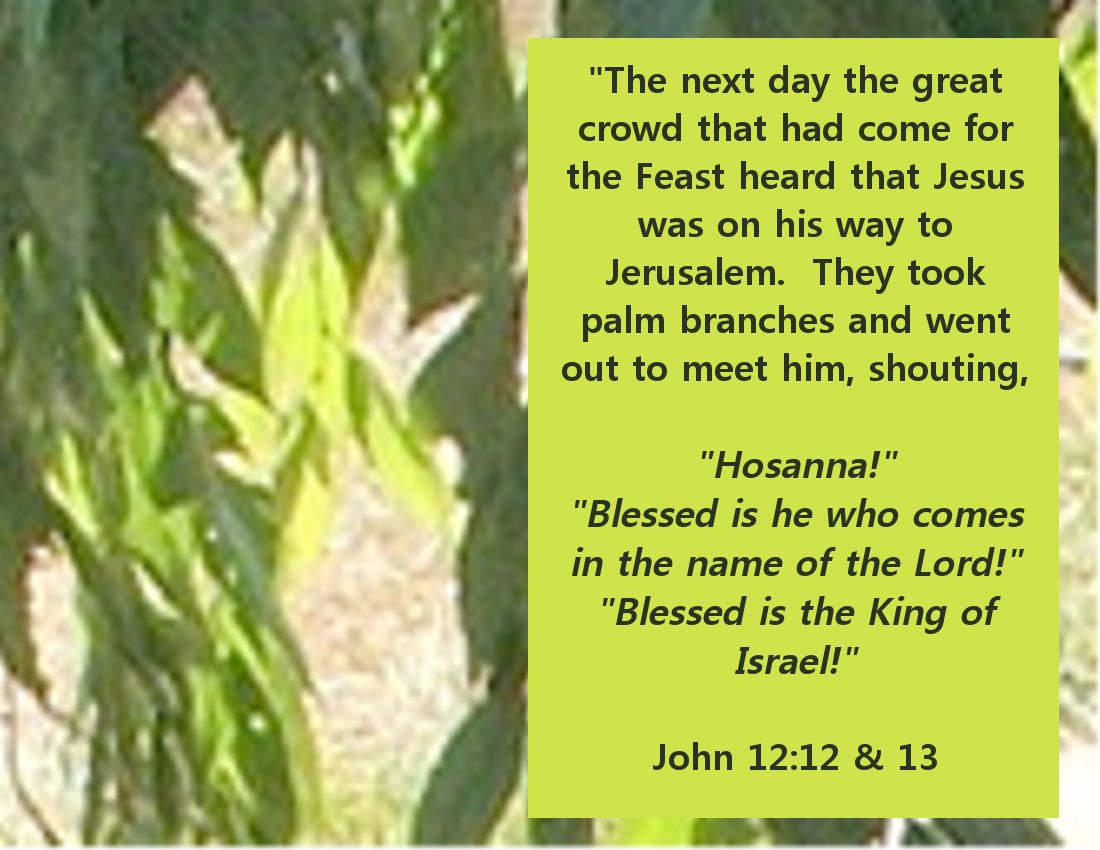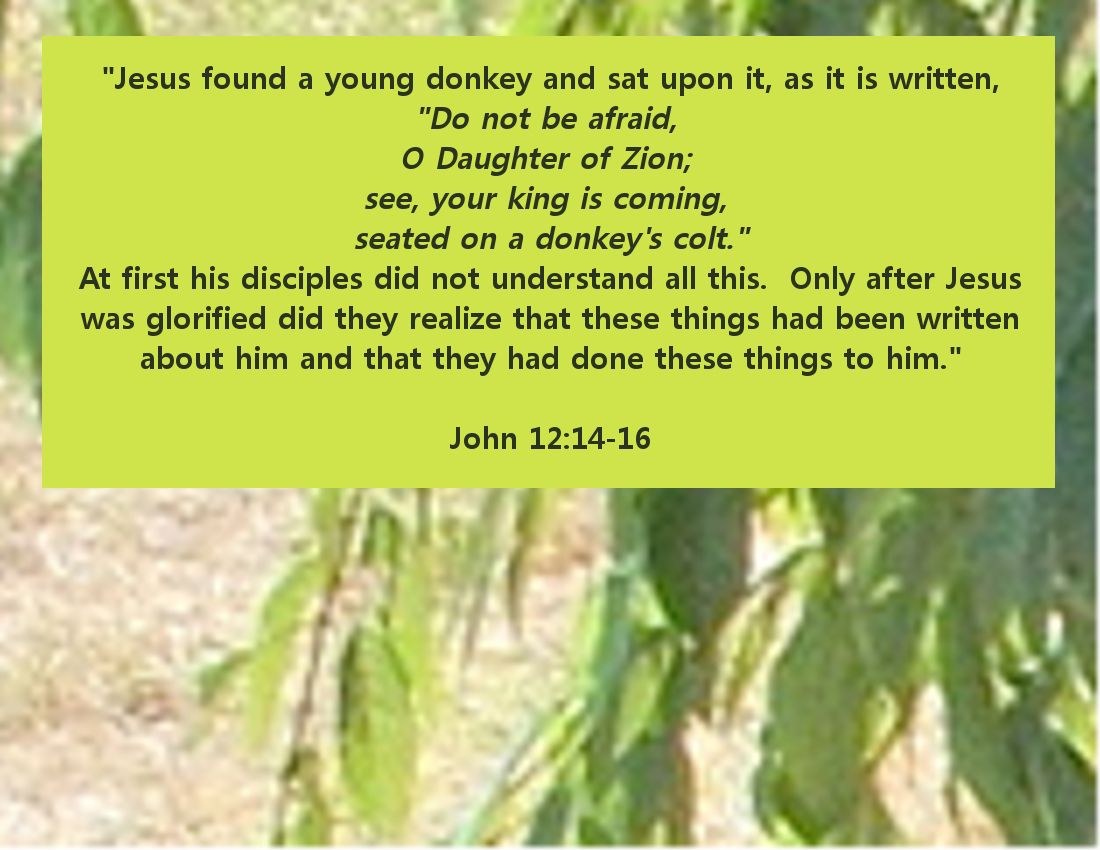 Hosanna - used to express adoration, praise or joy
synonyms: alleluia, hurrah, hurray, hooray, cheer etc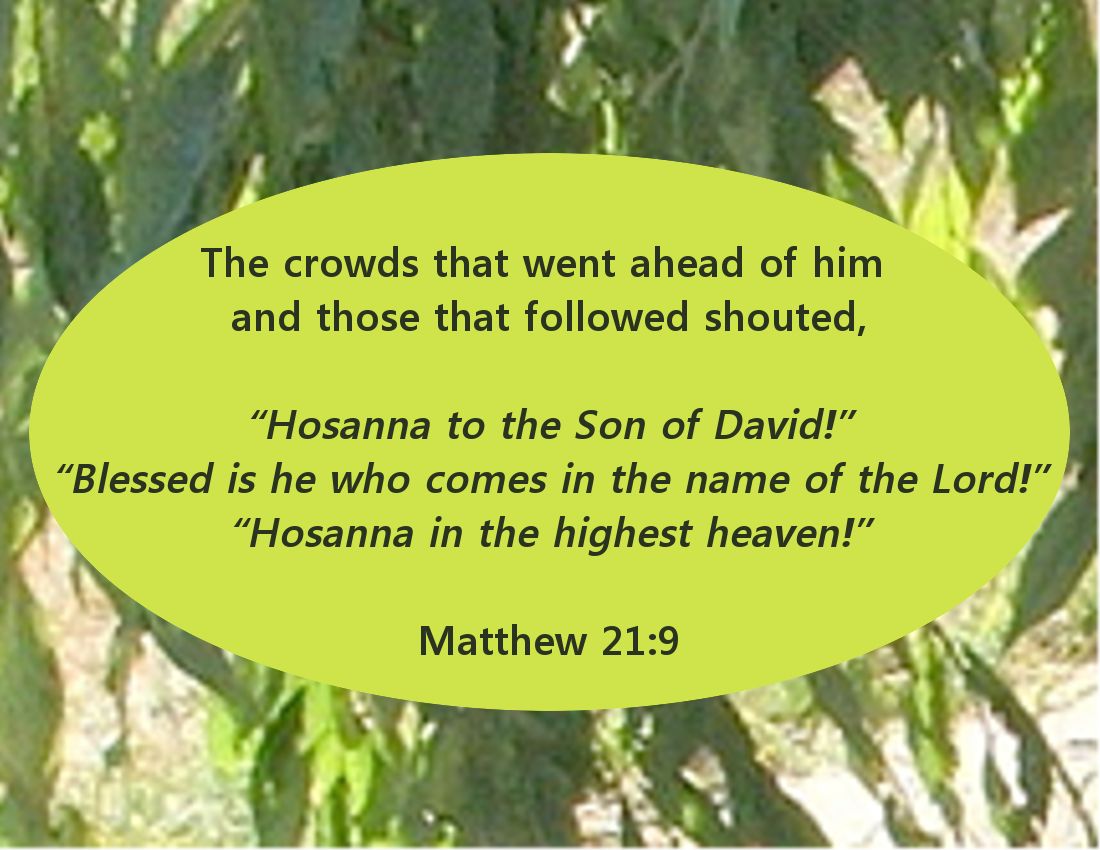 Copyright, Permissions& Disclaimer
Linked to:
Over the Moon Linky Party
_____________________________________________________________________
Take Up The THANKFULNESS Challenge!
I challenge you to thank God for something everyday for one year! Either write it down in a diary OR share with us on a blog. If you have a blog & would like to share your THANKFULNESS posts with us, then please fill out this form:
365 Days of Being THANKFUL form - click HERE
and you will be added to the THANKFULNESS page.