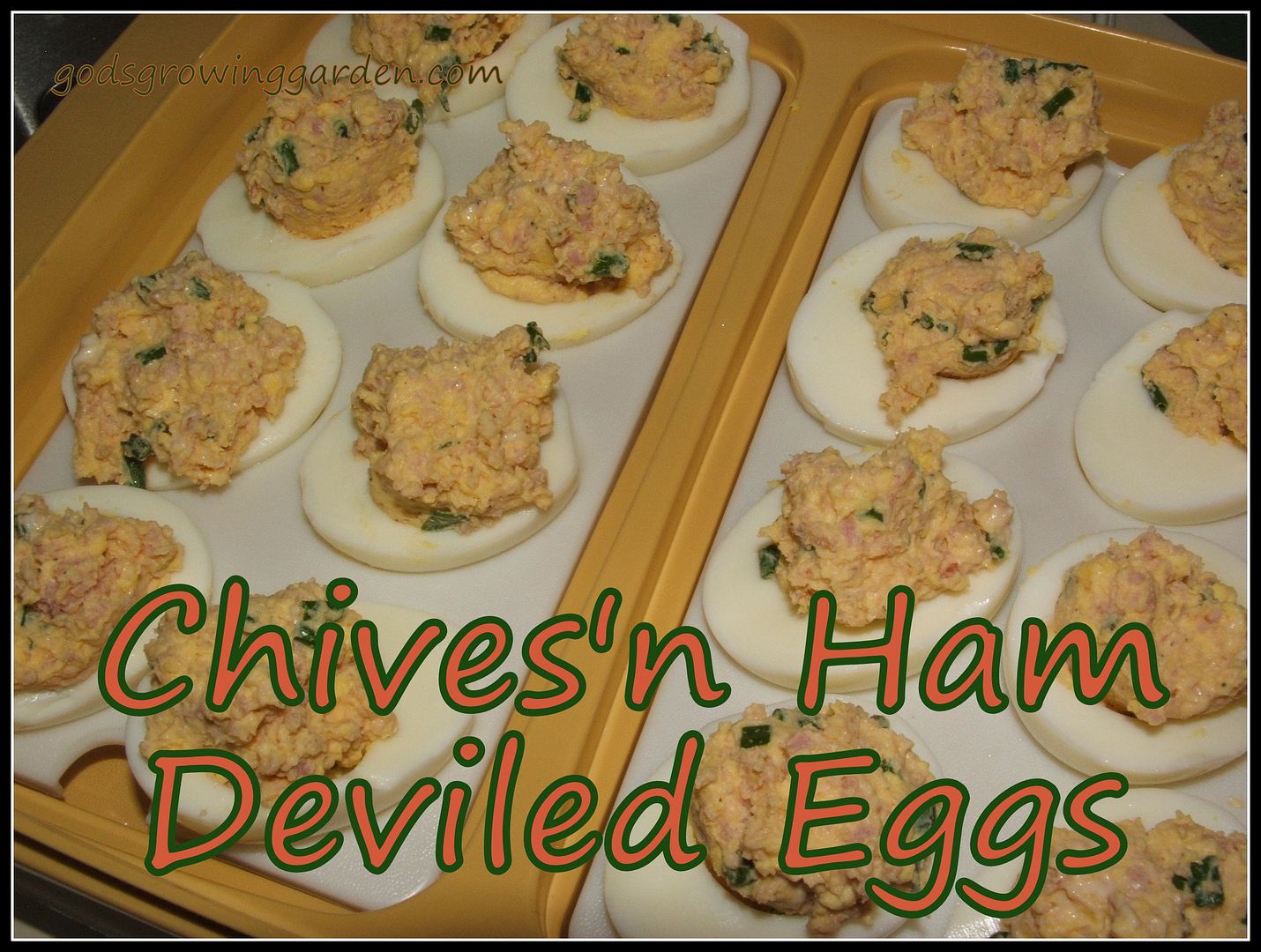 Chives'n Ham Deviled Eggs
Once of the first things that I harvest from my garden in early Spring are chives. We are all familiar with putting sour cream & chives on top of a baked potato or finely chopping chives to mix in a salad but what about using chives in deviled eggs? It's a delicious choice!
This is a very easy recipe to make and full of protein and flavor.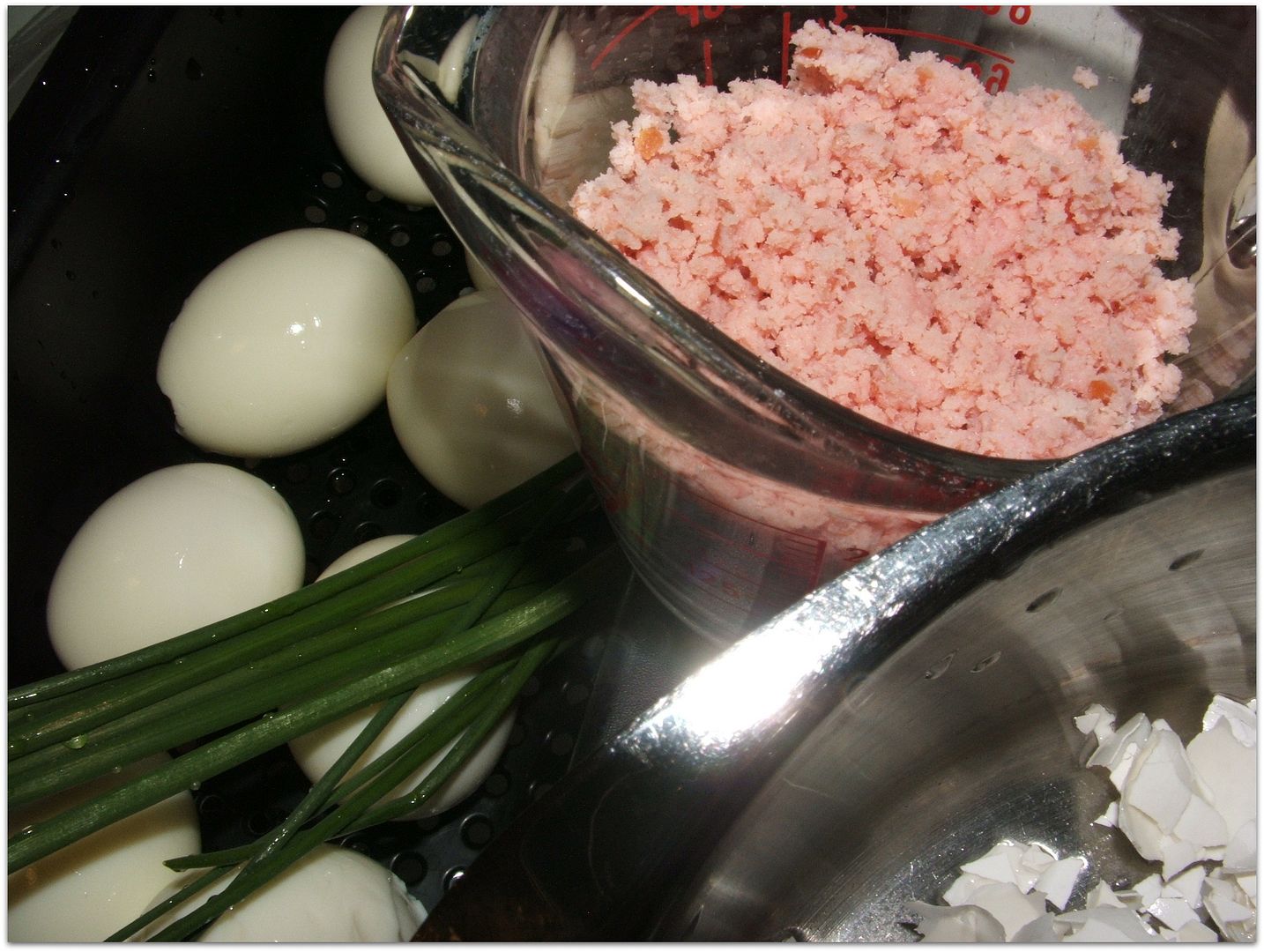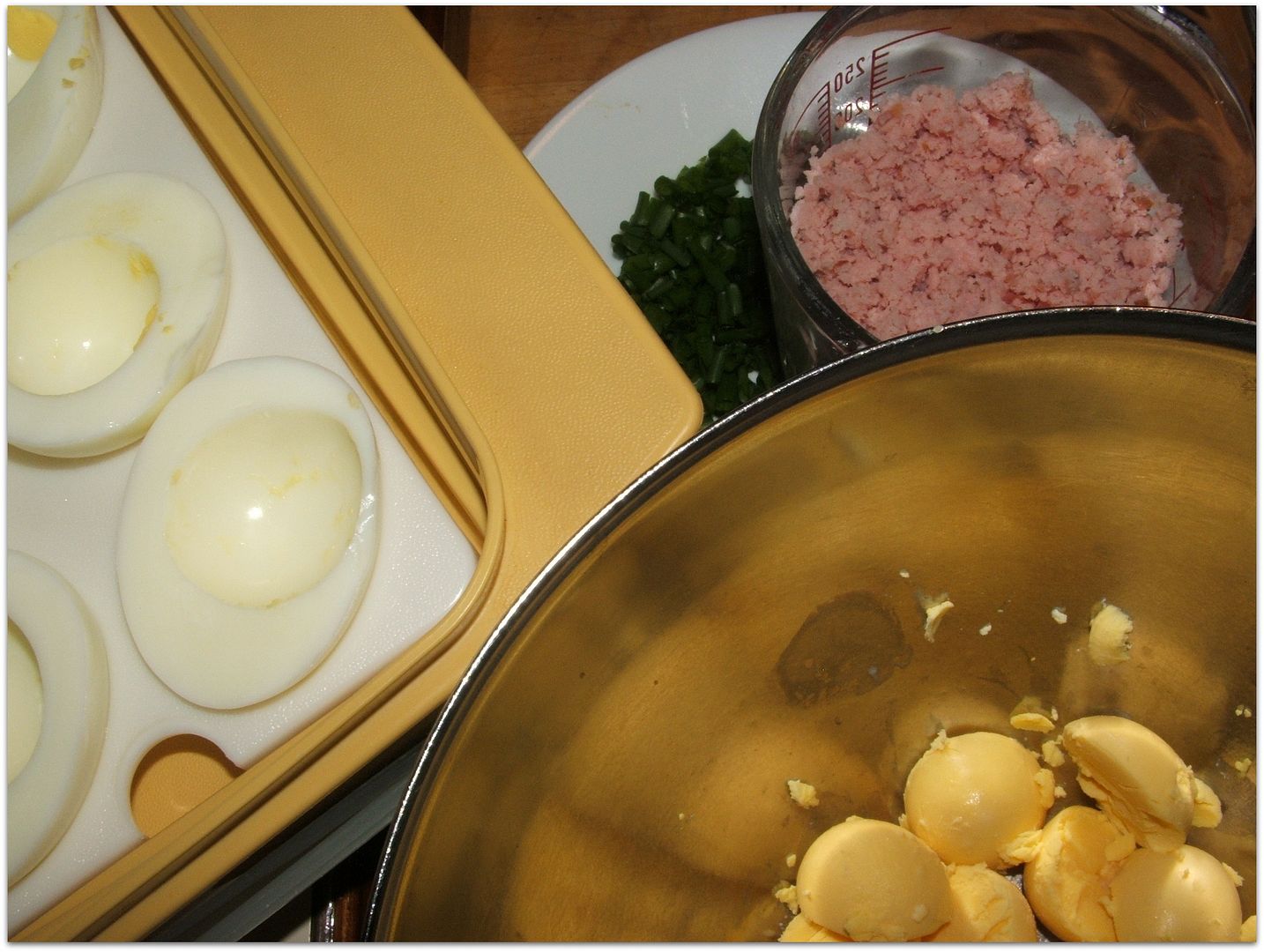 8 eggs (hardboiled, cooled & then peeled. Click HERE to view how to boil an egg)
1/3 cup mayonnaise (or sour cream if you prefer)
1/2 cup of chopped ham (chopped in a food processor - almost minced)
2 tablespoons (or more if you prefer) finely chopped fresh chives (rinsed & drained first)
a little ground black pepper
(I don't think it needs any salt because of the ham, but you may salt to taste at the end)
Prepare the ingredients as listed above. Once the eggs have been boiled, cooled & peeled, then slice each one in half & remove the yolk - place all yolks in a mixing bowl. Using a fork, press down on the yolks until they are crumbly & set aside. Place the hollowed out egg whites on a Deviled Egg Platter (see picture above). NOTE: You will actually have 16 egg white halves (8 eggs cut in two)
In a mixing bowl - combine the egg yolk crumble, mayonnaise(or sour cream), ham, pepper and chives (see picture below). Stir until combined.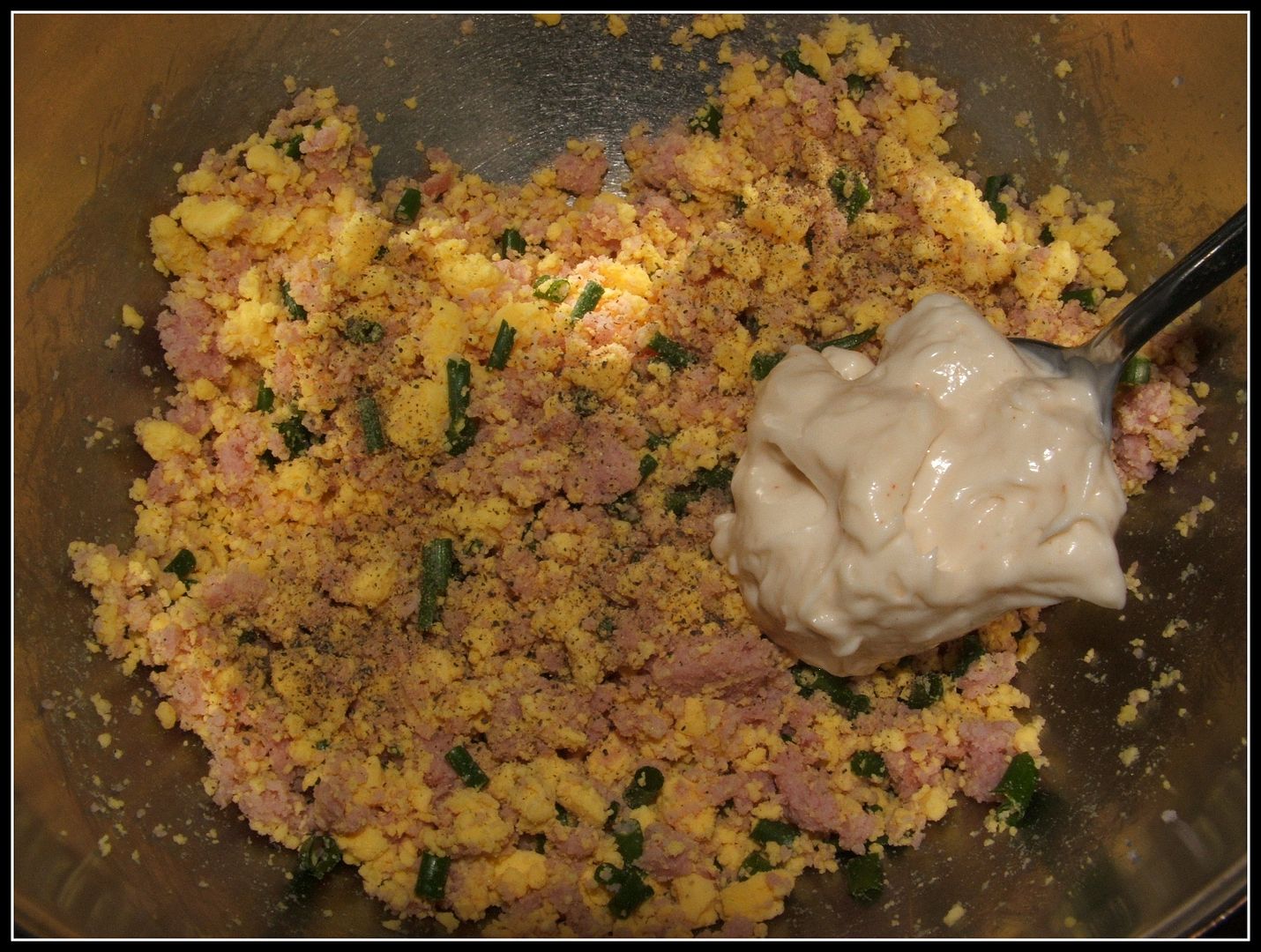 Dollop a heaping tablespoon amount of the yolk/ham mixture into each egg white indentation. (see picture below).
Chill or serve immediately & ENJOY!!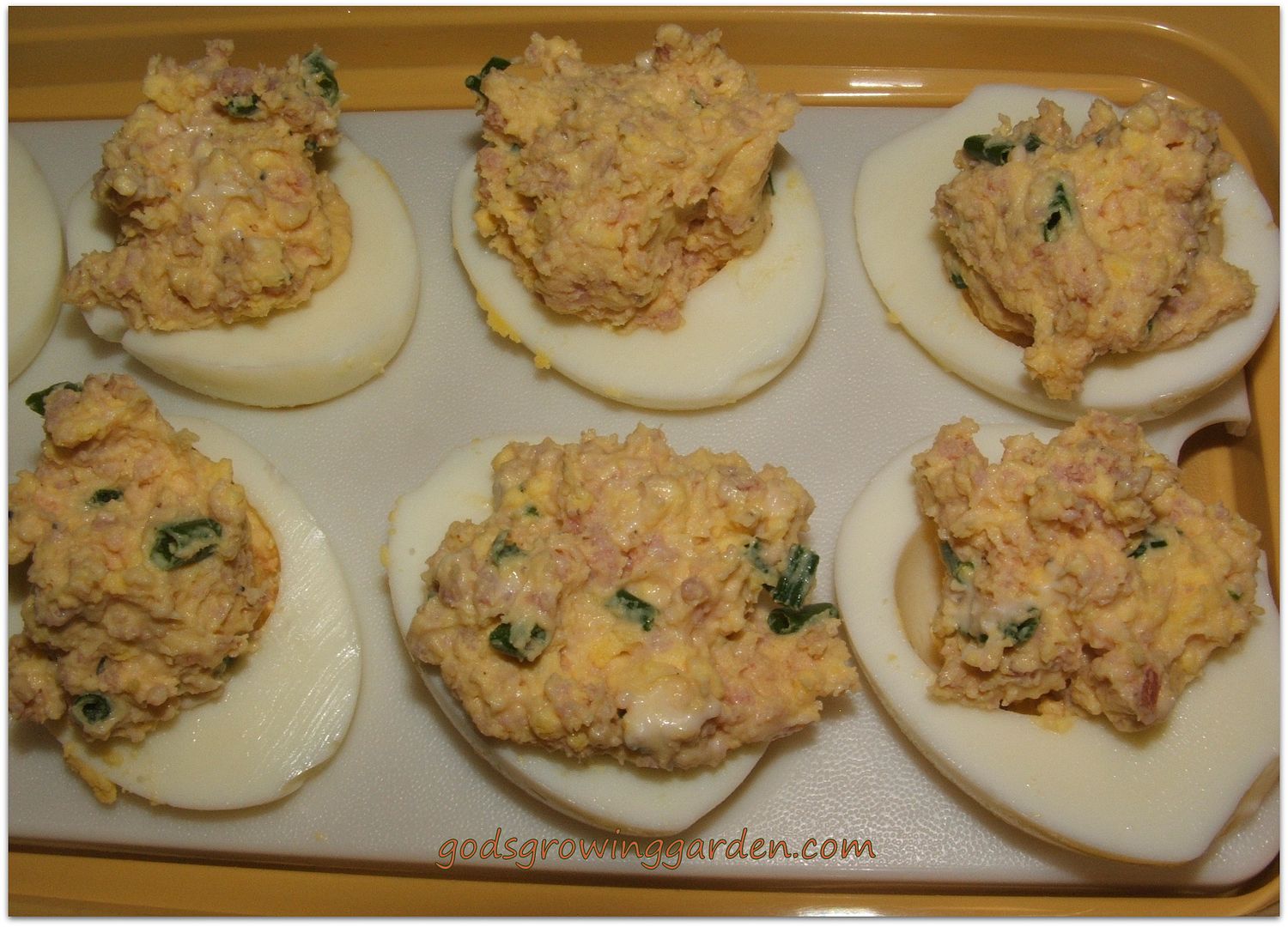 Copyright, Permissions& Disclaimer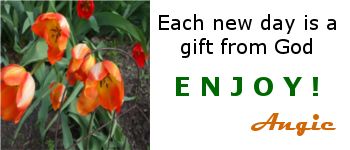 _____________________________________________________________________



Are you in need of Online Counseling?
Professionally Licensed
Spiritually Informed
Readily Accessible


click logo image above
or
click
HERE
to view Faithful Counseling website