Eggs'n Easter - Recipes, Ideas & Tips
Have you ever wondered why Eggs are part of Easter? - How do eggs symbolize Jesus dying for our sins? Actually, what they symbolize is life. It's not the dying on the cross but the Rising from the grave that eggs(life) represent. Also, the shape of the egg might symbolize the stone rolled away. And, the new eternal life that we will receive because our sins have been washed away.
Jesus came to earth to save EVERYONE - all you have to do is accept this gift of forgiveness, repent and live the rest of your earthly life for Jesus!
Below you will find links to all of the recipes, decorating ideas and basic "egg" tips that I have shared with you on this blog so far - ENJOY & Happy Easter!
Copyright, Permissions & Disclaimer
Linked to:
Turn It Up Tuesday
The Gathering Spot
___________________________________________________


Printable Easter Activities & Games for Kids!!
Click Here!
for "The Complete Guide to Raising Chickens at Home"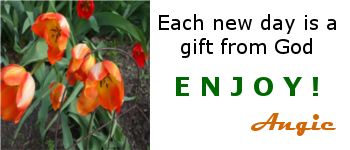 __________________________________________________
You could win $650 Paypal Cash
Click HERE to enter