Another great Blogger Opp!! - Check it out & join us!
__________________________________________________________________________
Everyone has had a grueling winter, and it's time to celebrate the coming of summer! We need some great bloggers to join the fun and to promote this awesome giveaway!
Here are more details about the giveaway:
What?
The plan is to give away at least $500 in Paypal cash, but it really depends on how many people sign up. The Summer Giveaway will help to ring in the start of Summer. Hopefully, the weather will be perfect and the winners can enjoy their prizes in time for 4th of July!
When?
Sign-ups to participate go from now until
June 15th
. Links start at $5, and it costs $20 to be a co-host. As a co-host, you will receive 5 links on the Rafflecopter, your photo on the giveaway collage, and your links at the top of the giveaway. You also have the opportunity to receive a free link to the giveaway by promoting this opportunity (details below). The giveaway itself will run June 21st to July 1st.
Who?
We are accepting any types of blogs/shops/websites to participate in this great giveaway.
Why?
It's a great way to engage your readers & followers, and gain some exposure for your blog/website and social media accounts. Plus it will be tons of fun! Complete the form below to sign-up for the So Happy It's Summer Giveaway - help us ring in the summer the right way!
Would You Like to Promote this Giveaway?
1. Grab the Blogger Opp HTML and post the announcement on your blog. Find the HTML
here
.
2. Promote the giveaway opportunity on your social media accounts on a regular basis until June 15th.
3. Report the "blogger opp" post
here
. You will be able to submit one free link to be included in the Rafflecopter.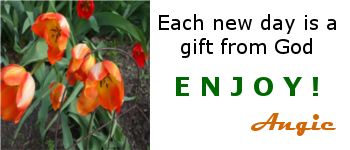 _________________________________________
Click the button below to enter the Great Giveaways going on now!!: