Tweet #ChainLinkyCLIMB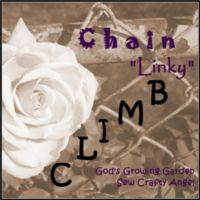 Please welcome The October 2014 Chain "Linky" CLIMB
week#3 co-hosts:
(Click on the blog button below)
Cathy is our permanent week#3 co-host. Checkout what's been happening on "A Peek Into My Paradise" lately:
Blogger Opp - Video Game Giveaway
Honey Garlic Chicken Breasts
Peanut Butter Zucchini Bread
Helen from "Helen Fern Original Photography"
(Click on the blog button below)
Helen is an amazing Photographer! The motto of her blog is: "The World as I See It". She has an Etsy shop: HFernOriginals or if you prefer customized orders click HERE. This is how she describes herself & her blog: "I take photographs that explore the extraordinary in the ordinary; that stir a sense of wonder in the things we take for granted. My work celebrates the world through my eyes. I am also a wife, mother, grandmother, cat guardian, aunt, great-aunt, cook, nanny, gardener, sculptor and more. I like to keep busy and enjoy hanging out at the beach or in the forest. Nature is my muse. It is my solitude and my excitement. I suppose that's why I love to take portraits outdoors."
________________________________________________
We are looking for wonderful Bloggers like YOU to cohost the November & December CLIMB!!
(please sign up in the "linky" at the very end where it says "sign up to cohost HERE")
WELCOME!
It's the month long Networking Blog Hop
With our 12th CLIMB GIVEAWAY!
Networking means helping each other grow!!
If you want to promote a CLIMB link, then use #ChainLinkyCLIMB on Twitter or Google+ so that we can all help each other grow!
Here's how the Giveaway & Co-hosting works - the co-hosts from the previous month's CLIMB will have the opportunity to participate in a Giveaway during the next CLIMB - that gives co-hosts 2 months in a row of blog growing fun!! (If you would like to co-host please sign up at the end of this post using the last "Linky")
Please enter below -one person will win:
- $15 Starbucks Coffee Gift Card from Sew Crafty Angel
- 1 Ad Space on
A Peek Into My Paradise
for 30 days - $30 value
- 1 Ad Space on God's Growing Garden - $10 value
- A beautiful Acorn Necklace with a brown basalt stone from Lake Michigan by
ShorelineDesigned - $15 value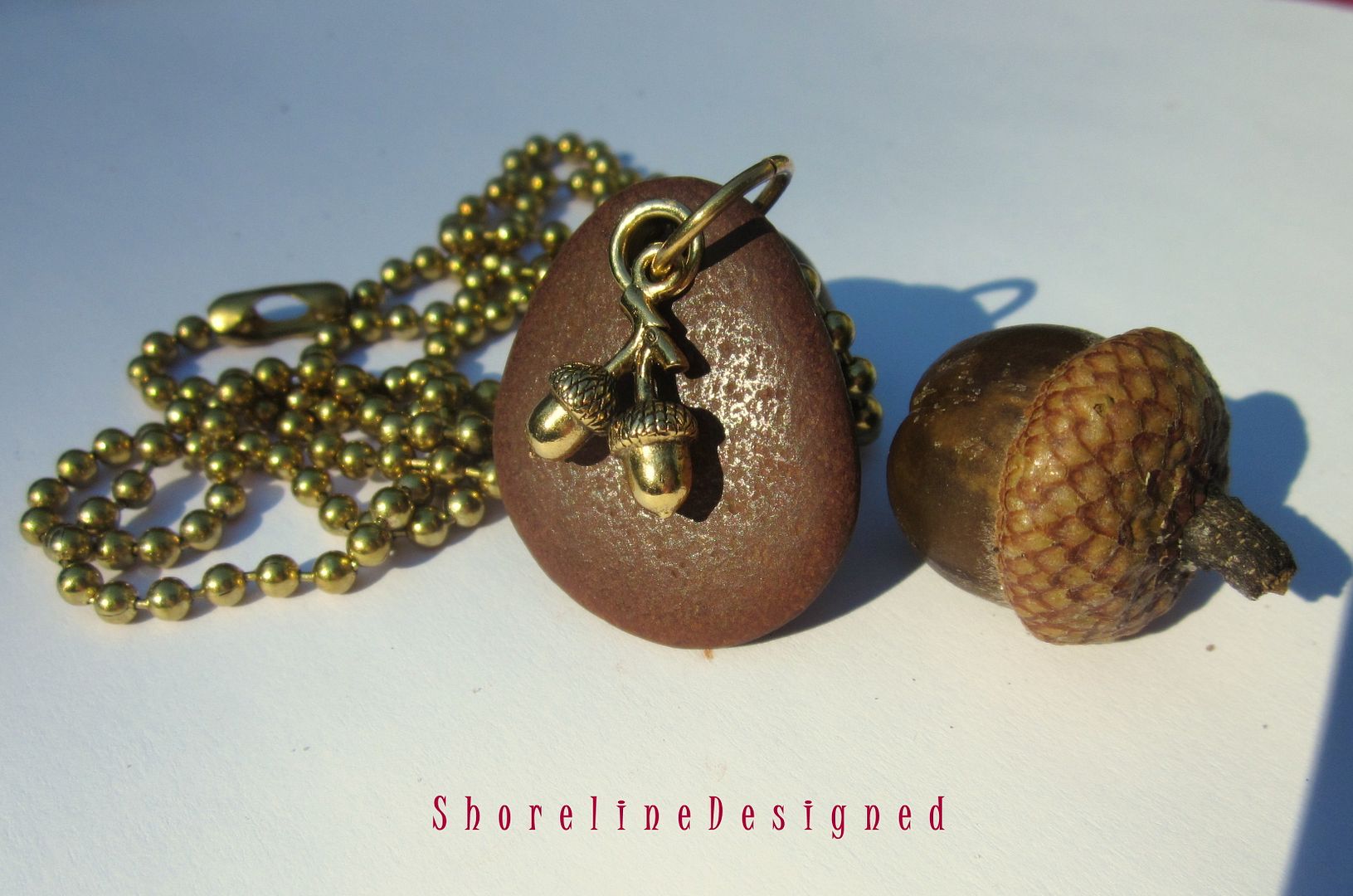 ACORN NECKLACE - Brown basalt stone from Lake Michigan - Hand drilled 5 mm hole with 22 carat gold grommet, Brass acorn charm, Large NuGold brass tarnish-resistant jumpring & Brass big-ball bead chain with clam clasp: undone end to end measures 24 inches. As worn including stone pendant will hang 15.5 inches long.
By
ShorelineDesigned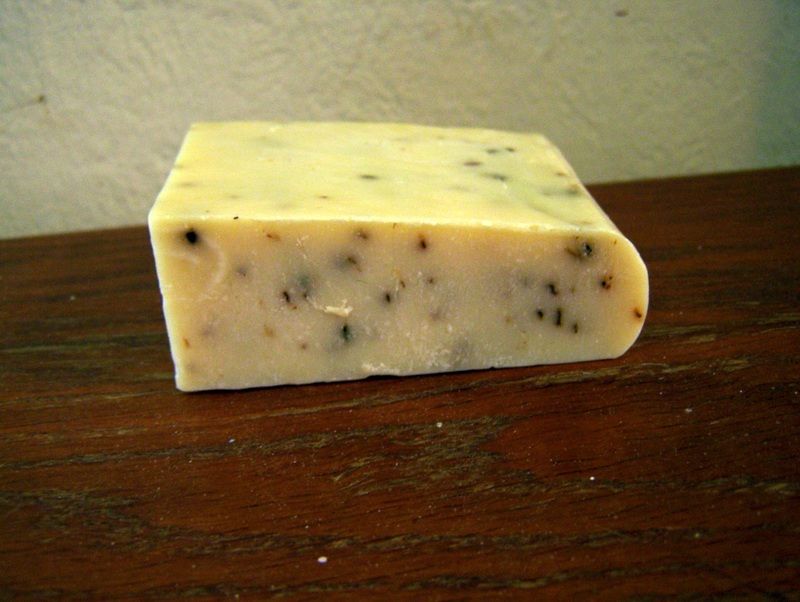 Handmade soap from Heidi's Wanderings
Total prize value is $99!!
CLIMB Giveaway Rules & Conditions:
- this is open worldwide (void where prohibited)
- You must be 18 years or older to enter
- You MUST have a blog to win the Ad spaces (
otherwise this will become a second place prize)
- You must live in the lower 48 of the United States to win the Acorn Necklace (otherwise this will become a second place prize)
- This Giveaway is open from September 29th, 2014 until October 31st, 2014
- Winner must respond to email within 48 hours or a different winner will be chosen
- Giveaway Hosts & Co-hosts can NOT enter this Giveaway!, however - OCTOBER 2014 CLIMB blog hop co-hosts ARE allowed to enter this Giveaway (provided they are not also part of the Giveaway)
- correspondence is done through email and the winner's email addresses will only be used to deliver or set-up e-prizes. Email addresses will NEVER be sold or shared.
- All prizes will be delivered by the contributing Bloggers/Shop Owners.
- if you have any questions or concerns about this Giveaway please email one of the hosts:
a Rafflecopter giveaway
Now onto the CLIMB (blog hop):
We have changed it up a bit - instead of linking your homepage you may now link up to 4 of your family friendly blog posts per month!!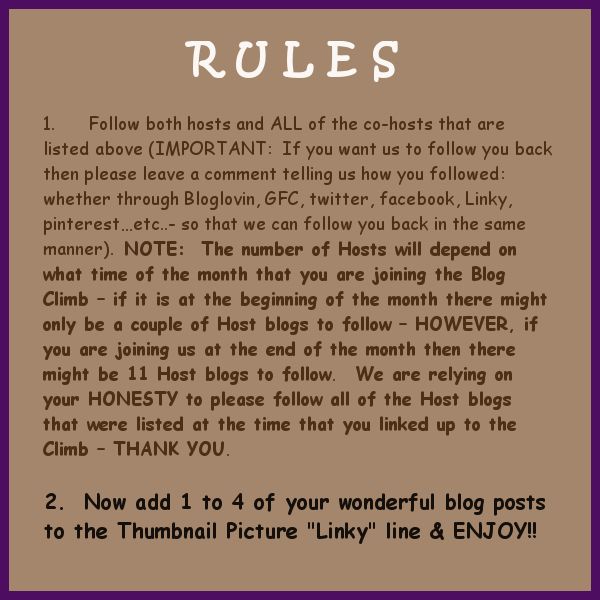 By participating in this blog hop your understand that your link might be promoted on social media. Also, by participating in this blog hop your email address will be added to our CLIMB list & you will be sent an email reminder next month.

Remember - If you co-host you will receive a free Weekly Sidebar Ad and your blog button will appear on both Angie's blog & Angel's blog!!
(The Ad will run live a few weeks after you have co-hosted)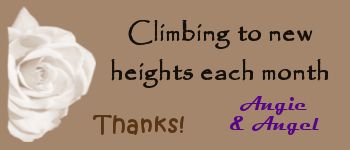 ____________________________________________________________
Hop on board the Great Blog Train & travel with us to Colorado Springs, COLORADO!!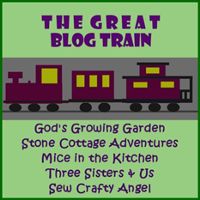 Click HERE to link up!