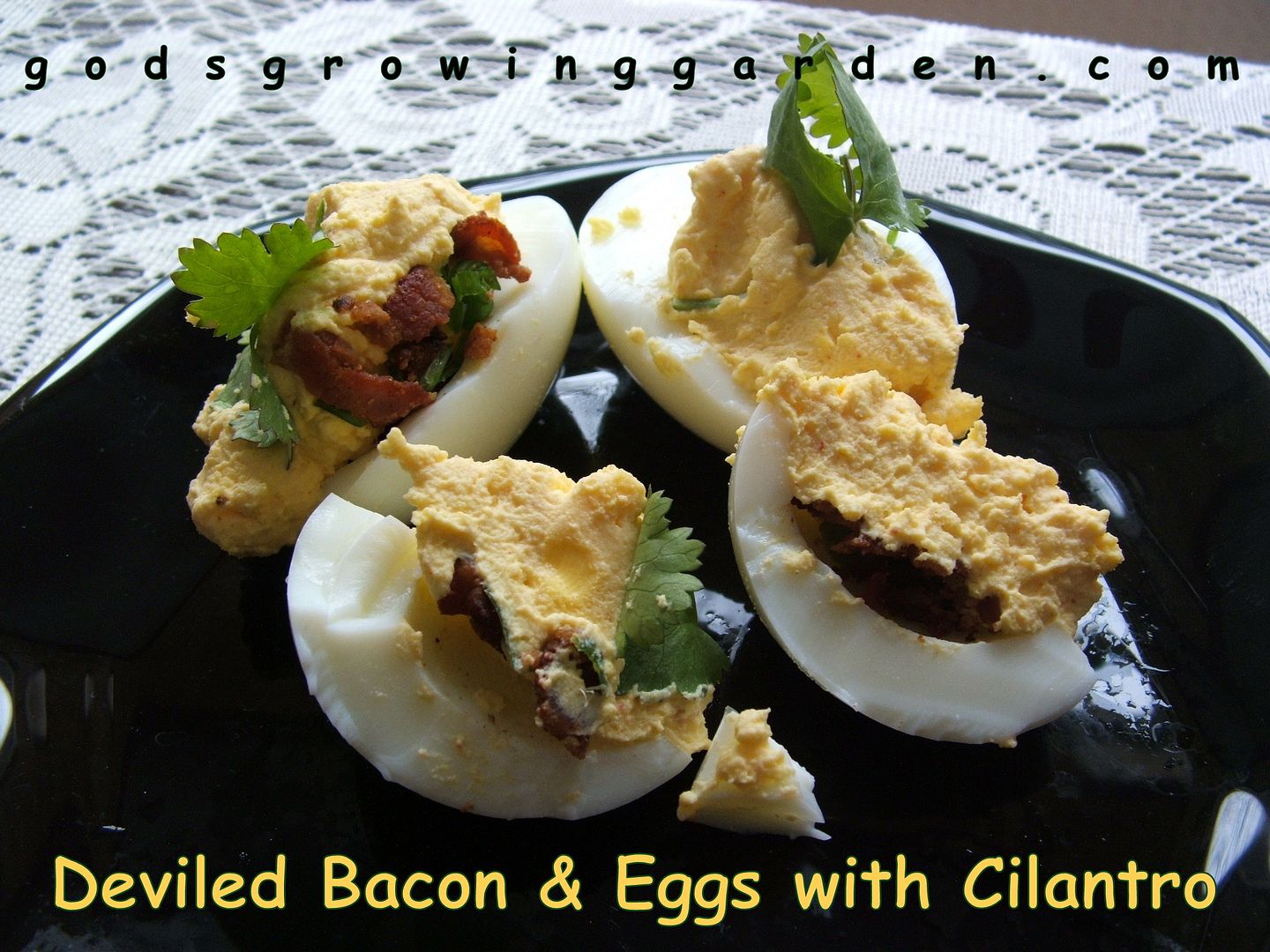 Deviled Bacon & Eggs with Cilantro
I love deviled eggs in any form but recently I thought it would be fun to put a smoky bacon twist on the traditional deviled egg. They are easy to make and a joy to eat!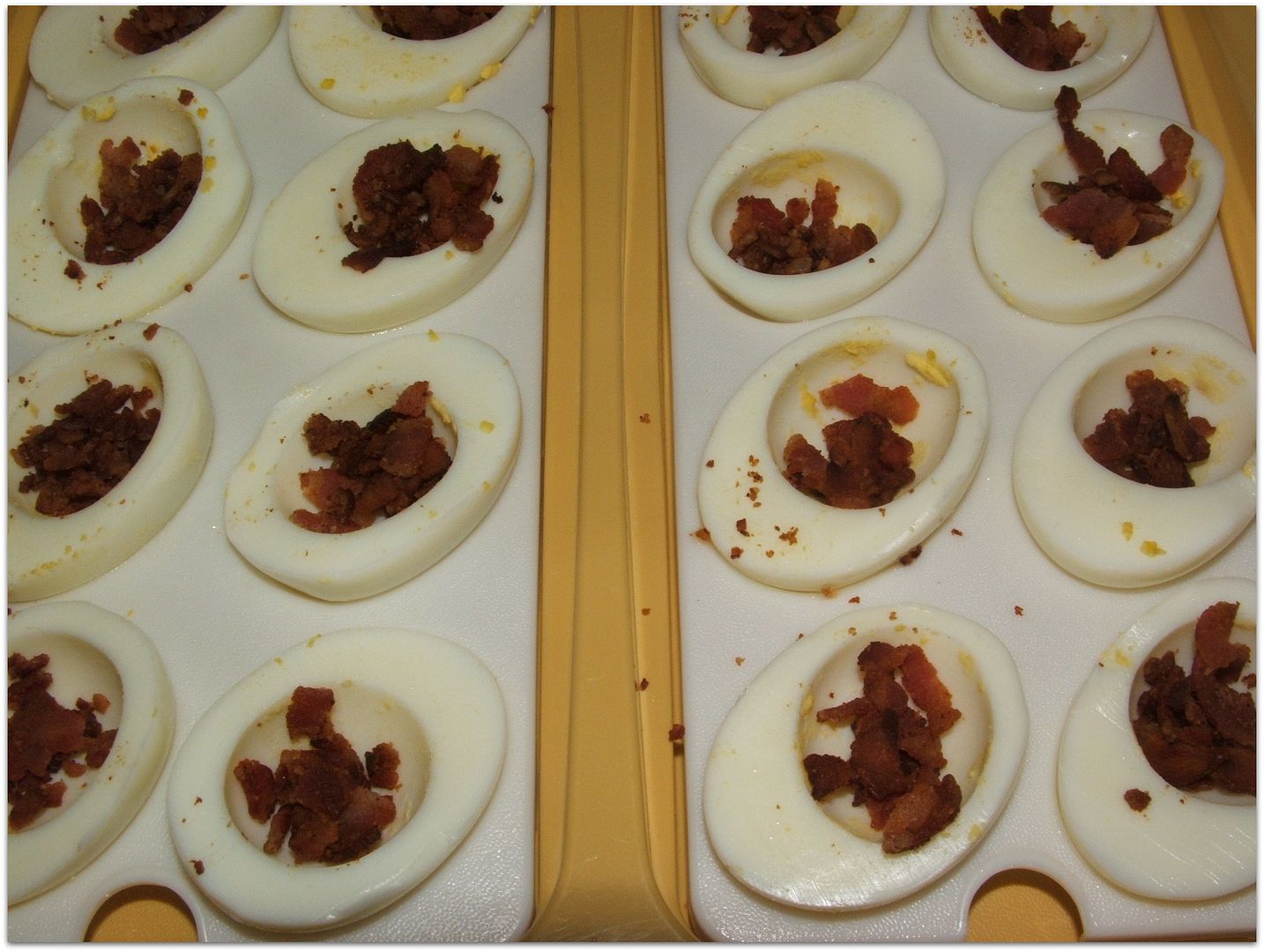 8 eggs (hardboiled, cooled & then peeled. Click HERE to view how to boil an egg)
1/8 + teaspoon cayenne or Indian chili pepper (ground) (I always use more than 1/8th teaspoon - flavor to your spicy tolerance)
1/4 cup chopped bacon (fried to crisp, cooled & then finely chopped)
1 tablespoon finely chopped fresh green onions
cilantro to garnish the top (washed & drained)
Prepare the ingredients as listed above (frying & chopping the bacon, chopping the green onions & boiling the eggs). Once the eggs have been boiled, cooled & peeled, then slice each one in half & remove the yolk - place all yolks in a mixing bowl & set aside. Place the hollowed out egg white on a Deviled Egg Platter and sprinkle a little fried/chopped bacon in each indentation (see picture above). NOTE: You will actually have 16 egg white halves (8 eggs cut in two)
Top the bacon with some finely chopped green onions (still in the indentation of each egg white half - see picture above). Add the sour cream, pepper & salt to the yolks in the mixing bowl and blend together with an electric mixer until totally combined (about 3 or 4 minutes).
Dollop a heaping tablespoon amount of the yolk filling on top of the bacon & green onions in each egg white indentation. Finally top each deviled egg with a cilantro leaf (see picture below).
Chill or serve immediately & ENJOY!!
Copyright, Permissions& Disclaimer

Linked to:
Weekend Retreat Link Party
Happiness is Homemade
Turn It Up Tuesday
LouLou Girls
Tuesdays with a Twist
Tickle My Tastebuds
_____________________________________________________________
Click the button below to enter the Great Giveaways going on now!!: