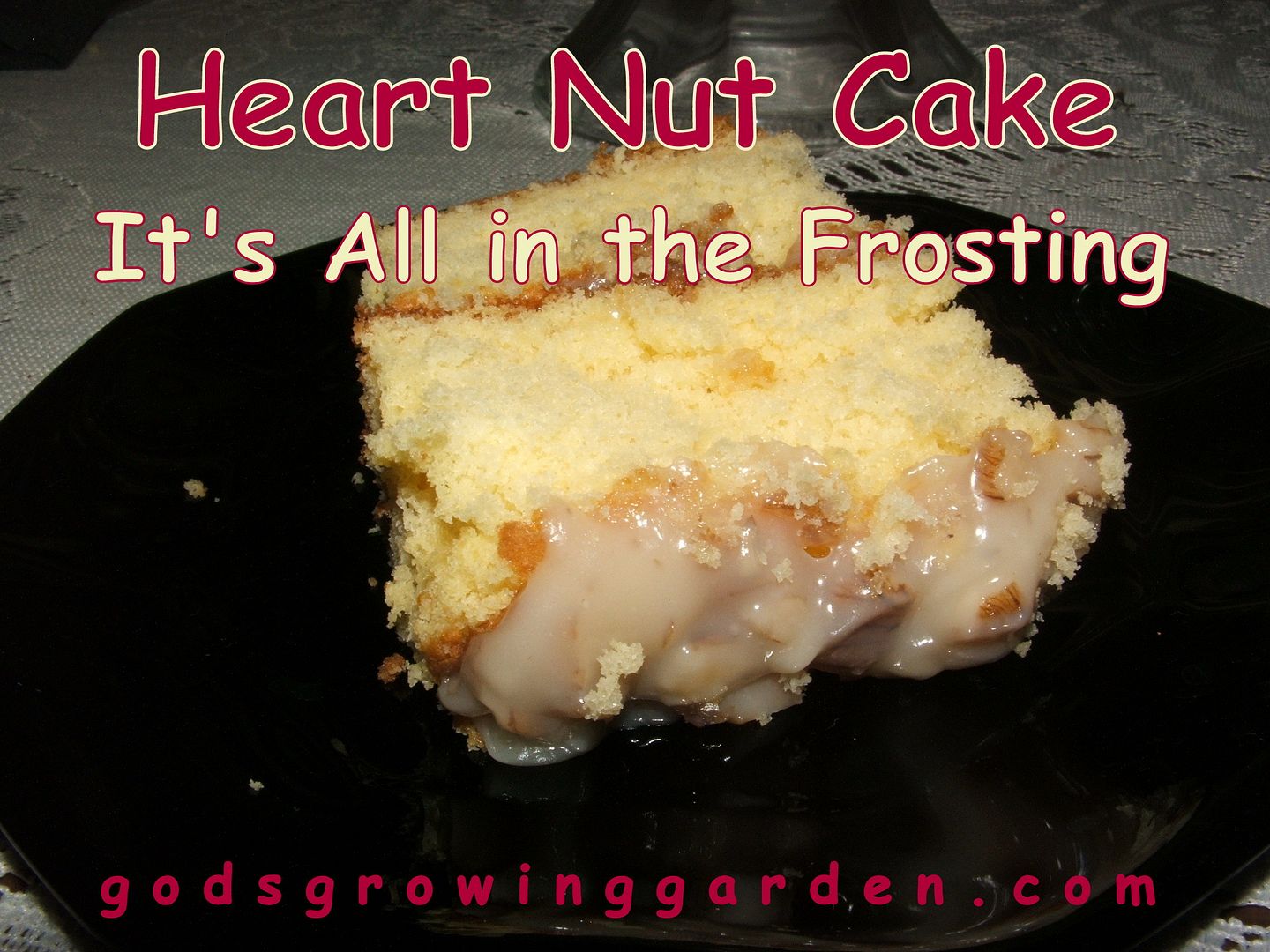 Heart Nut Cake - It's All in the Frosting
Hickory Nut Cake was always a tradition in my husband's family - every year on my father-in-law's birthday this cake was a necessity. We actually have not had this cake for 4 years now since his passing so I thought that I needed to continue the tradition and change it a little by making it for my husband's birthday instead and also by making it with heart nuts instead of hickory nuts.
A few weeks ago I shared with you these cute nuts called "Heart nuts" - click HERE to view the entire post.
I say that "it's all in the frosting" because this cake is delicious & unique because of the frosting - it really is all about the frosting.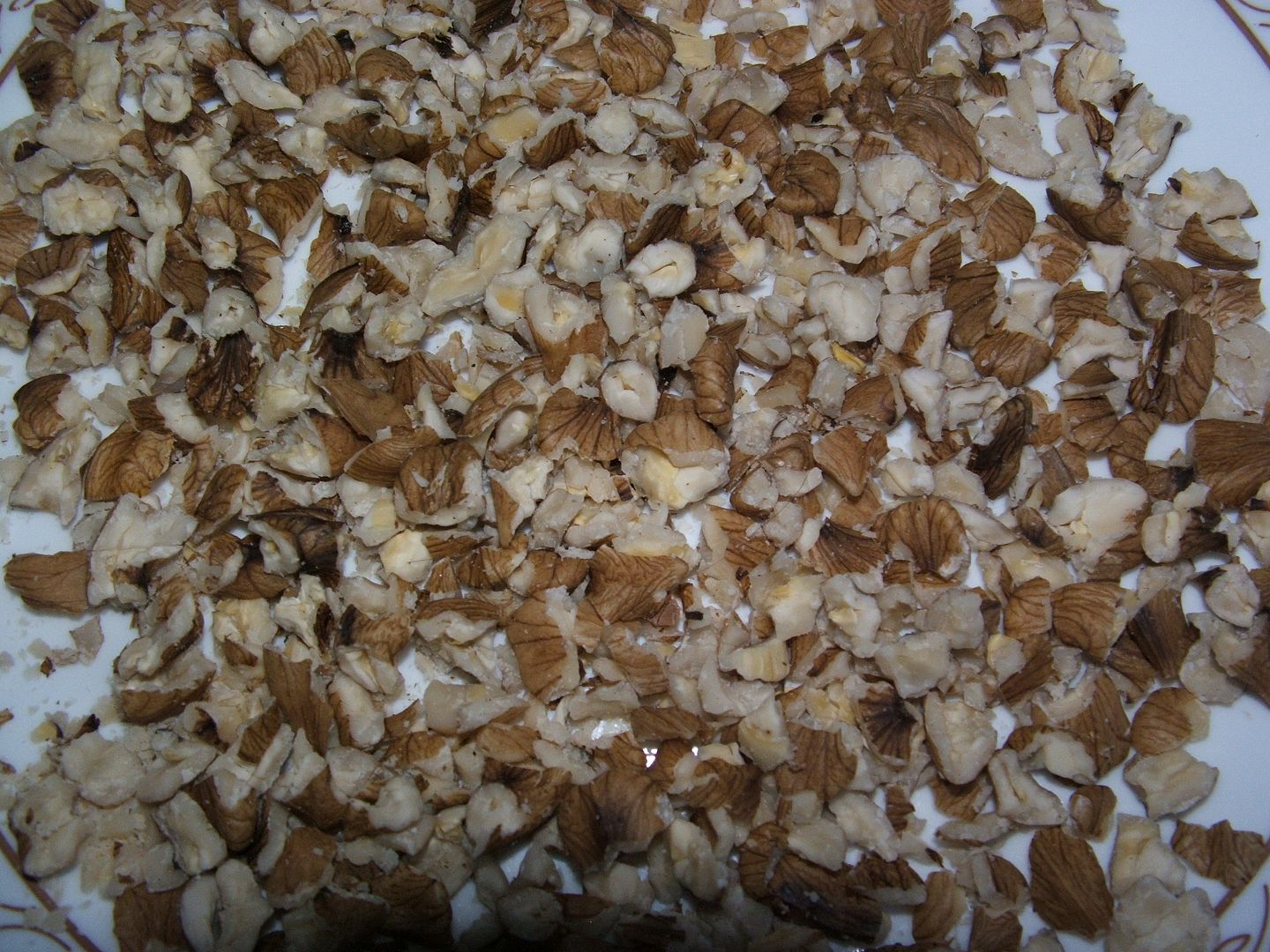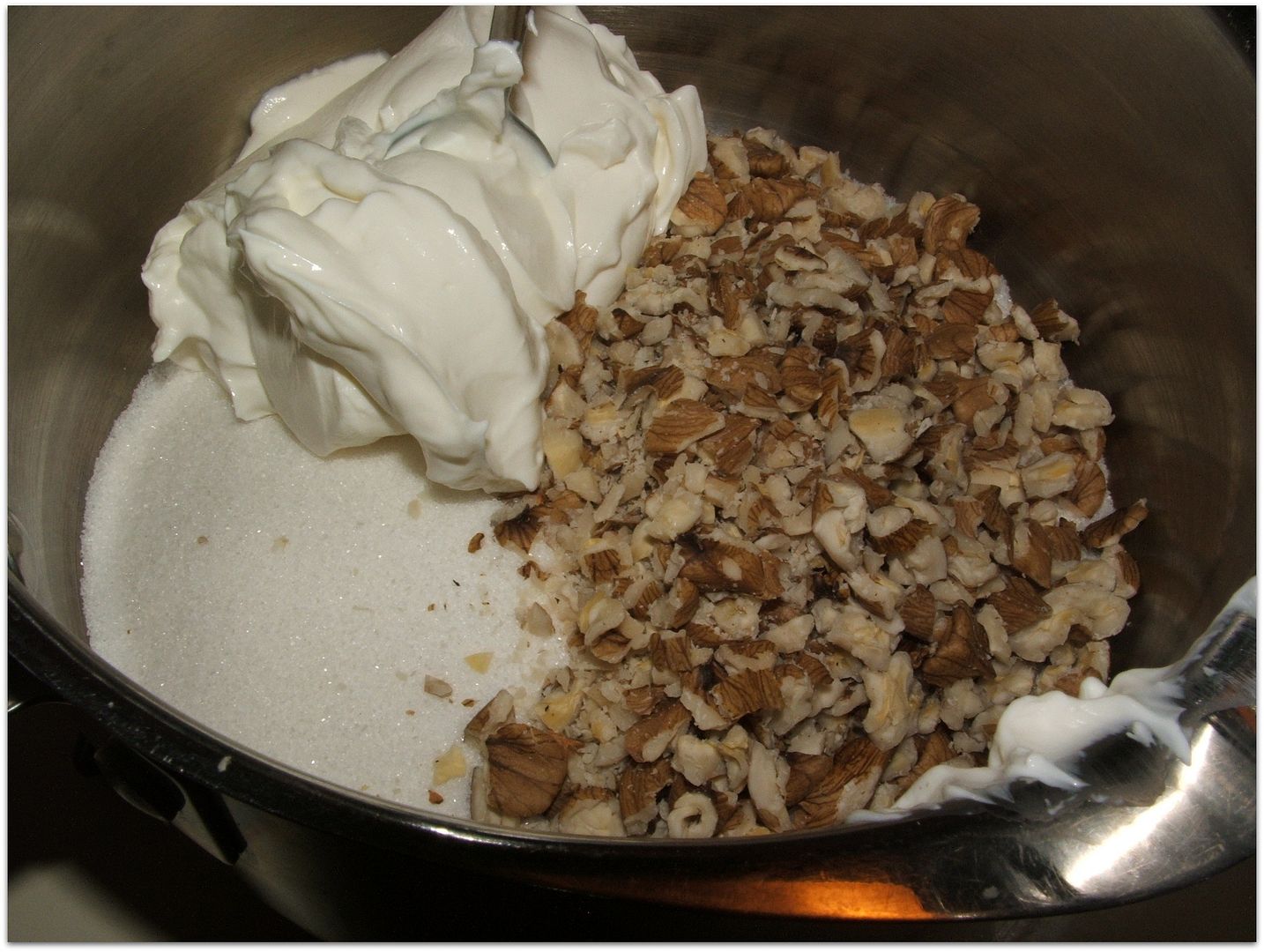 1 yellow cake (I went against my principles of making everything from scratch & used a box cake)
1 cup heart nuts (or hickory nuts) (pecans or walnuts may be substituted) (shells removed & then loosely chop the nuts - see picture above for size of chop)
1 teaspoon vanilla extract
Make/bake the cake according to the directions on the box and allow to cool completely.
In a medium size saucepan combine the sugar, nuts and sour cream. Cook over medium heat stirring all the time. Continue cooking until it thickens and resembles the last picture above (this took about 7 minutes on my stove but every stove is different). A good test is to drop a little of the frosting in a bowl of water & if it balls up and sinks to the bottom then it is ready (see the third picture above). Remove from heat and stir in the vanilla extract.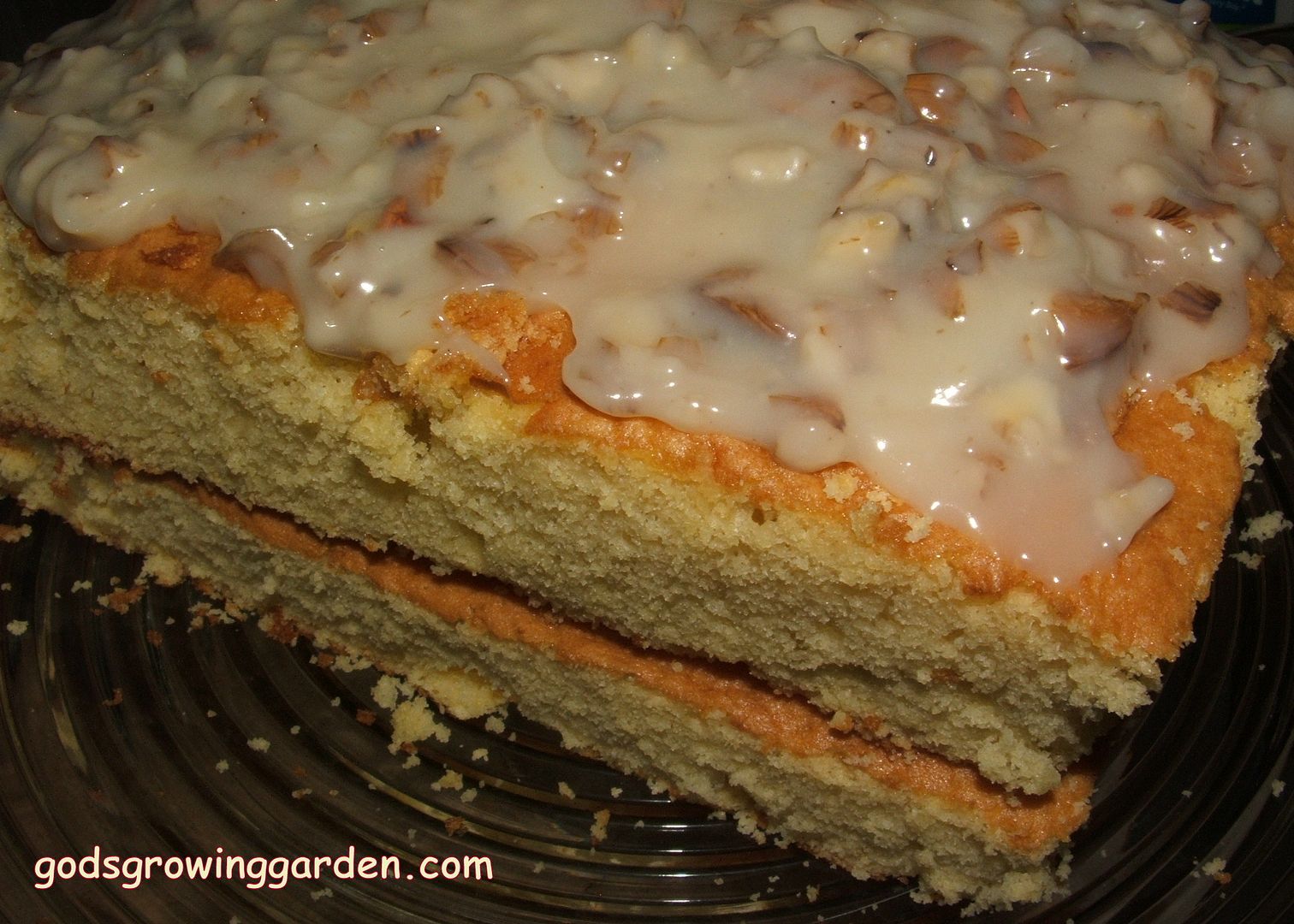 Before frosting the cake make sure that the cake is totally cooled!!
Divide the cake in two equal parts so that you will be able to have some frosting in a layer in the middle of the cake as well as on top.
Also, divide the frosting into two equal amounts. Spread half of the frosting in the middle and place the second layer of cake on top of the frosting. Finally, spread the remaining frosting on the top of the cake. It is not the prettiest cake but it is so delicious and it's all about the frosting!!
Copyright, Permissions& Disclaimer

Linked to:
Turn It Up Tuesday
Tuesdays with a Twist
#ChainLinkyCLIMB
#WakeUpWednesdayLinky
Thursday Favorite Things
HomeAcre Hop
Weekend Retreat Linky
Faith Along the Way
Happiness is Homemade
Snickerdoodle Sunday
Adorned From Above
_______________________________________________________________________
Revive those old blog posts with the "
Post Swap Program
" - I will place a blog post of your choosing on my blog & then in return you will place one of my blog posts on your blog!
Please fill out this form if you are interested: click
HERE
to view form