Checkout the top 3 "Boxcars" (Bloggers) who received the most "clicks" from the February Great Blog Train (blog hop)!
The 26th GREAT BLOG TRAIN was a blast! - We all safely reached our destination: Myrtle Beach, SOUTH CAROLINA. It was a wonderful trip with 41 boxcars!! We (the Engineers) would like to thank all of you for travelling with us and we hope that you all had a wonderful time!
The Giveaway Winner:
M.D.
(I have contacted the winner by email)
Congrats!!!
Please join us for the MARCH Great Blog Train
on March 4th, 2015!
______________________________________________
Revive those old blog posts with the "Post Swap Program" - I will place a blog post of your choosing on my blog & then in return you will place one of my blog posts on your blog!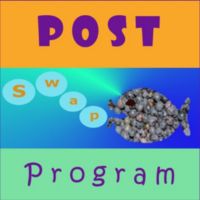 Please fill out this form if you are interested: click
HERE
to view form