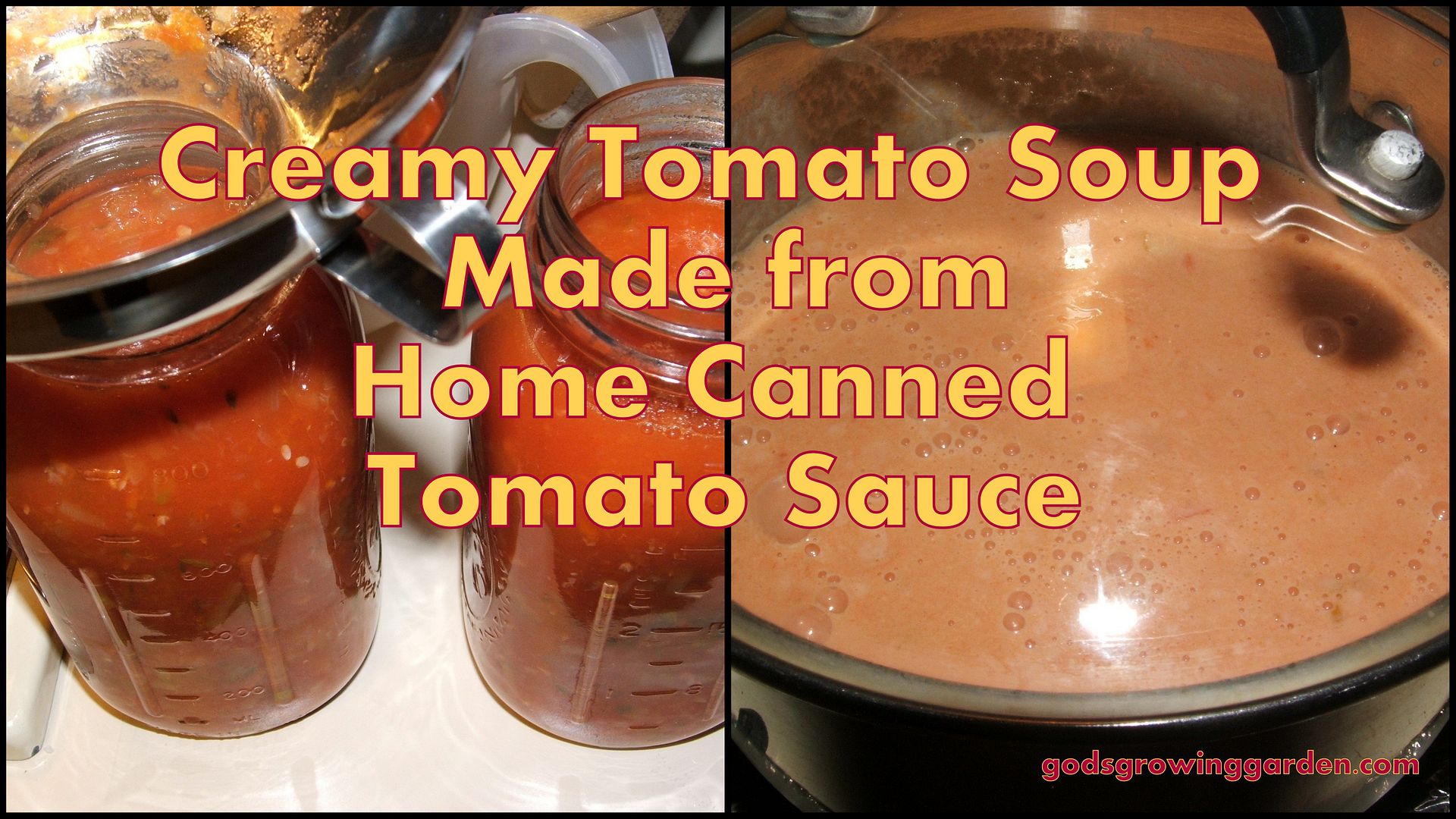 Creamy Tomato Soup Made from Home Canned Tomato Sauce
This is a super easy lunch to make in the middle of winter, bringing some of that summer garden flavor to this snowy season.
Click HERE to learn how to make your own tomato sauce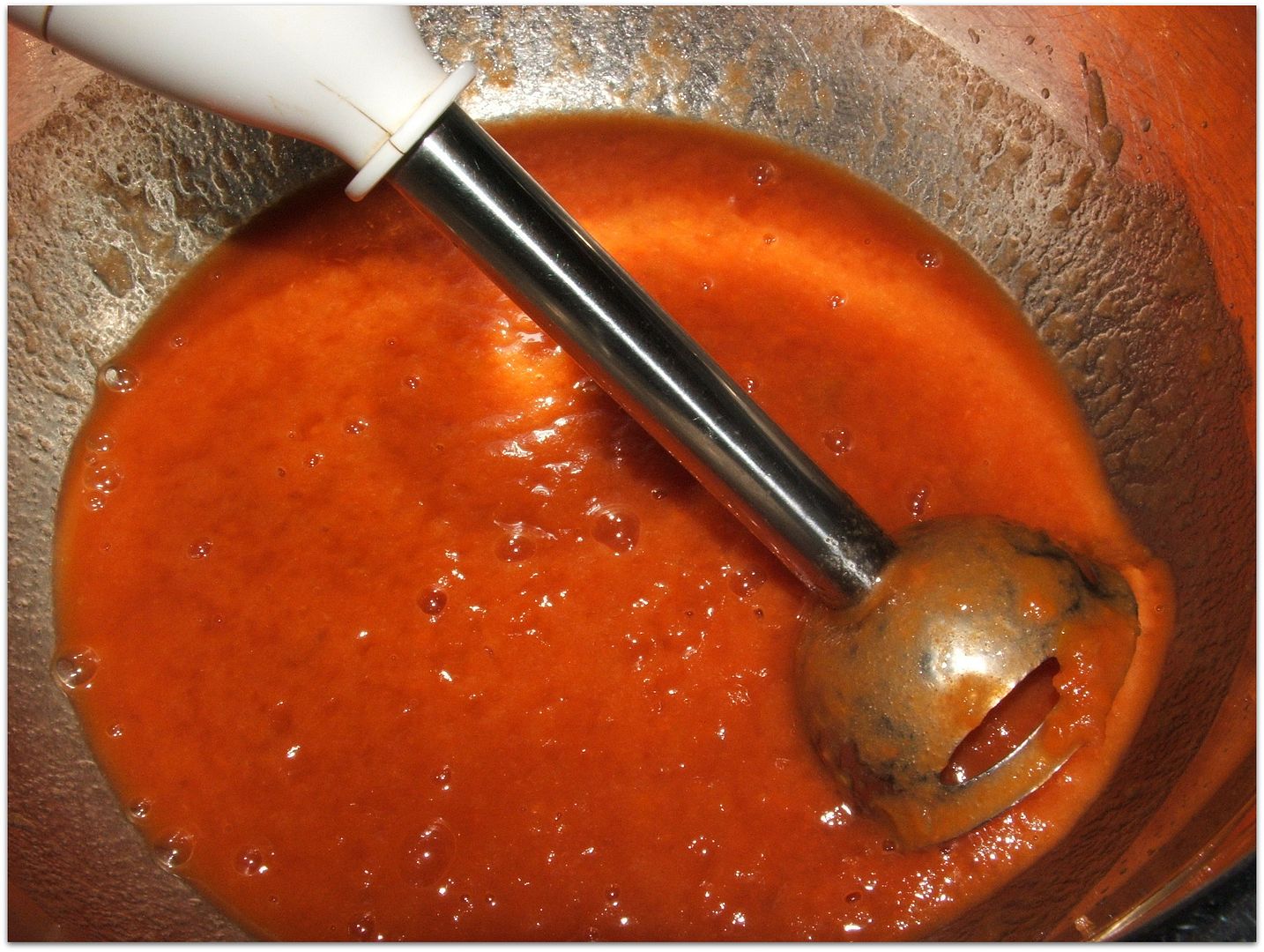 1 quart home canned tomato sauce
1/3 cup whole milk OR 1/4 cup cream (half & half)
In a large bowl pour out the can of tomato sauce. With an immersion blender - completely mix the tomato sauce until all vegetable chunks have been blended into a smooth sauce (see both pictures above - before & after blending). Now stir in the milk/cream. Place on medium heat & bring almost to a boil (until completely warmed through).
Serve immediately & ENJOY!
Copyright, Permissions& Disclaimer

Linked to:
Weekend ReTreat
Green Thumb Thursdays
HomeAcre Hop
Faith Along the Way - Saturday Soiree
Happiness is Homemade
Snickerdoodle Sunday
Turn It Up Tuesday
LouLou Girls
Tuesdays with a Twist
#WakeUpWednesdayLinky
#GrowingCirclesHop
____________________________________________________________
Hop on board the Great Blog Train & travel with us to Myrtle Beach, SOUTH CAROLINA!!
Click HERE to link up!