Cream of Cauliflower & Veggie Soup
Cauliflower always seems to be the most fresh veggie available during the long winter months and I thought that it was about time that I share my "Cream of Cauliflower & Veggie Soup" recipe with all of you. This recipe is Gluten Free & it is NOT thickened with flour - instead I used corn starch.
Also, I always seem to dig out my old cauliflower recipes in January & February - here are a couple of them (click on each title below to see the entire post):
Crumb Topping for Cauliflower
Cauliflower Lasagna Roll-Ups with White Sauce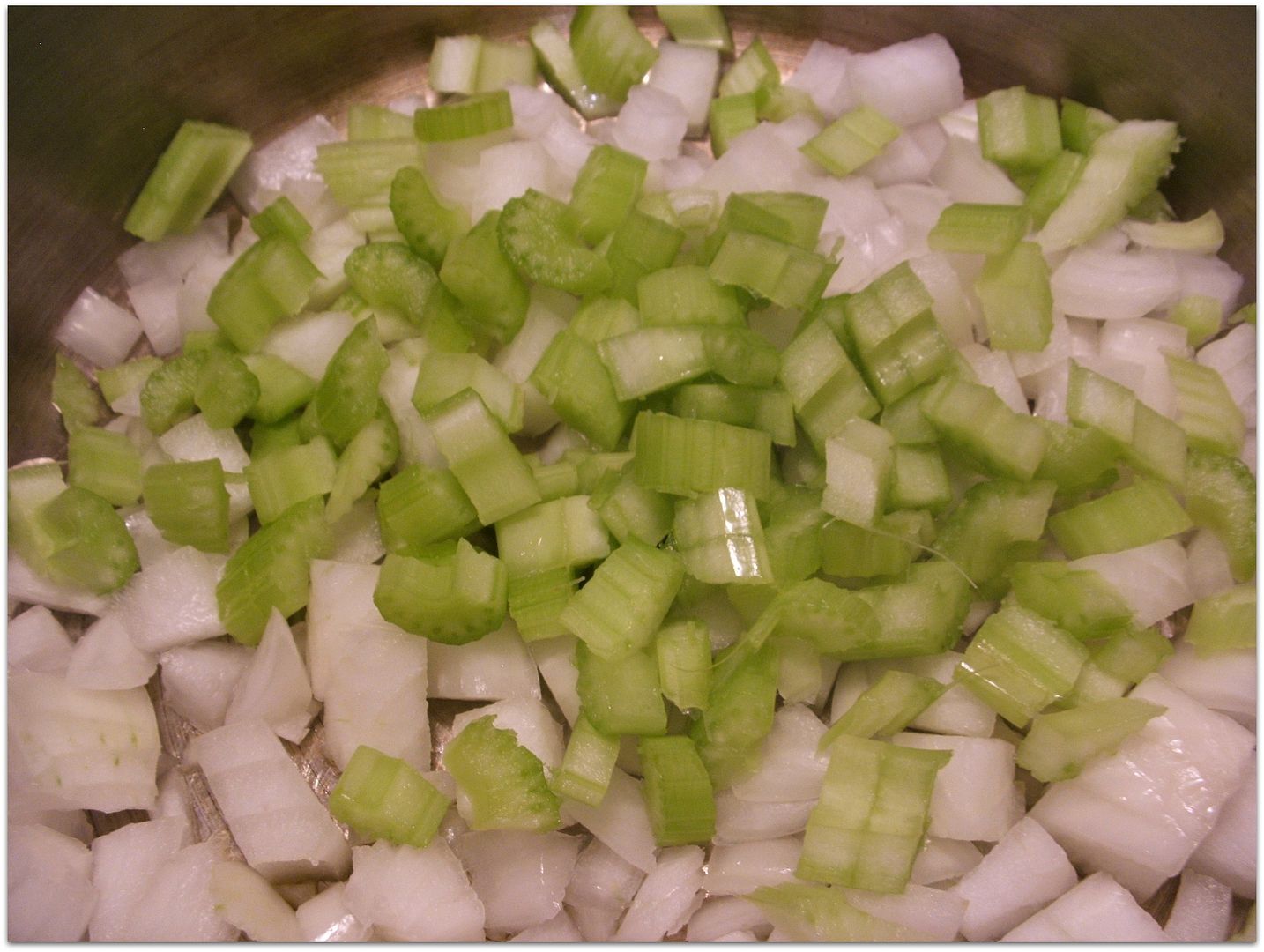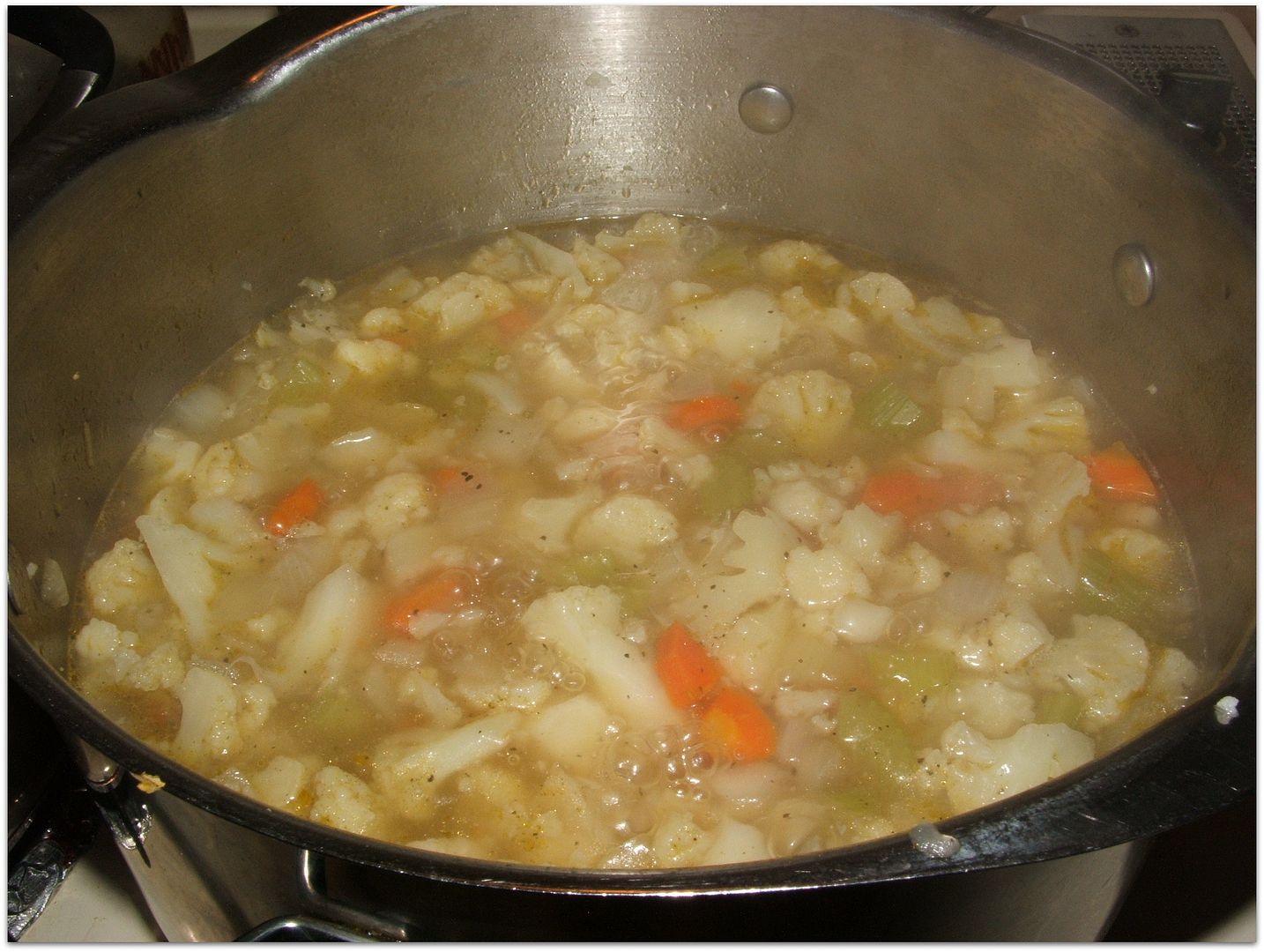 1 medium onion (peeled & chopped)
2 celery stalks (rinsed & chopped)
2 large carrots (peeled & chopped)
1 small head of cauliflower (rinsed & chopped)
1 cup mushrooms (rinsed & chopped)
1 clove garlic (peeled & minced) (or garlic powder)
basil & ground black pepper to taste
4 cups chicken broth plus 1 chicken bouillon cube
1/4 cup or 1/3 cup corn starch (depending on your desired thickness)
Prepare ingredients as listed above. In a large pot - sauté the onions, celery & garlic (if you are using a clove of garlic) for a few minutes. Then add the carrots, cauliflower, chicken broth (including the extra bouillon cube), basil & pepper. Bring to a boil & then simmer until carrots & cauliflower are el dente. Now add the mushrooms & cook for a couple minutes. In a separate bowl whisk the corn starch into the milk just until there are no starch clumps remaining.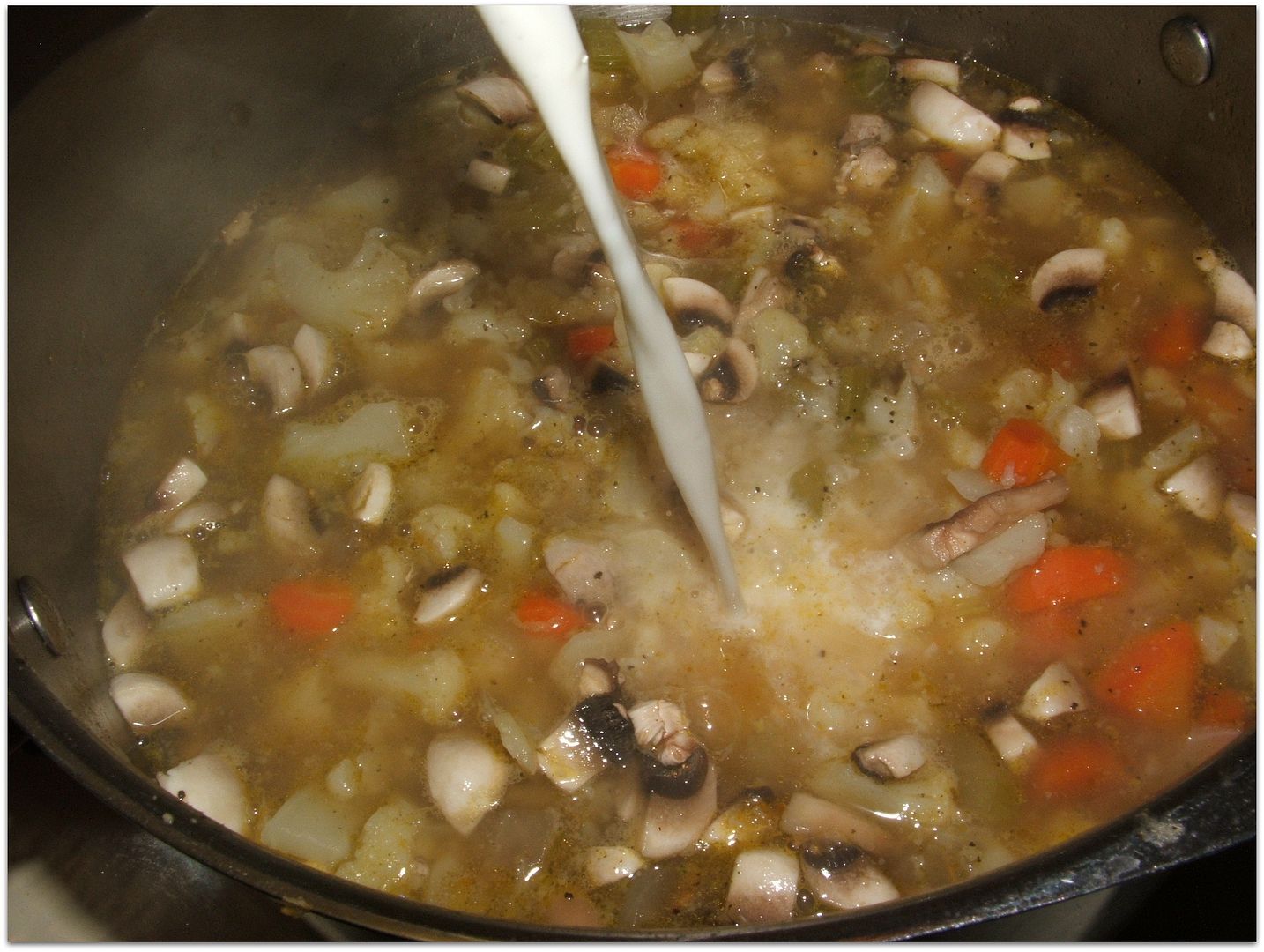 Now add the milk/starch mixture into the soup and stir. Bring to boil again but just until the soup is thickened - IMPORTANT - make sure that you are stirring all the time otherwise the bottom layer of the soup will become pudding and the top layer will just be thin liquid. The perfectly thickened soup should look like the picture below.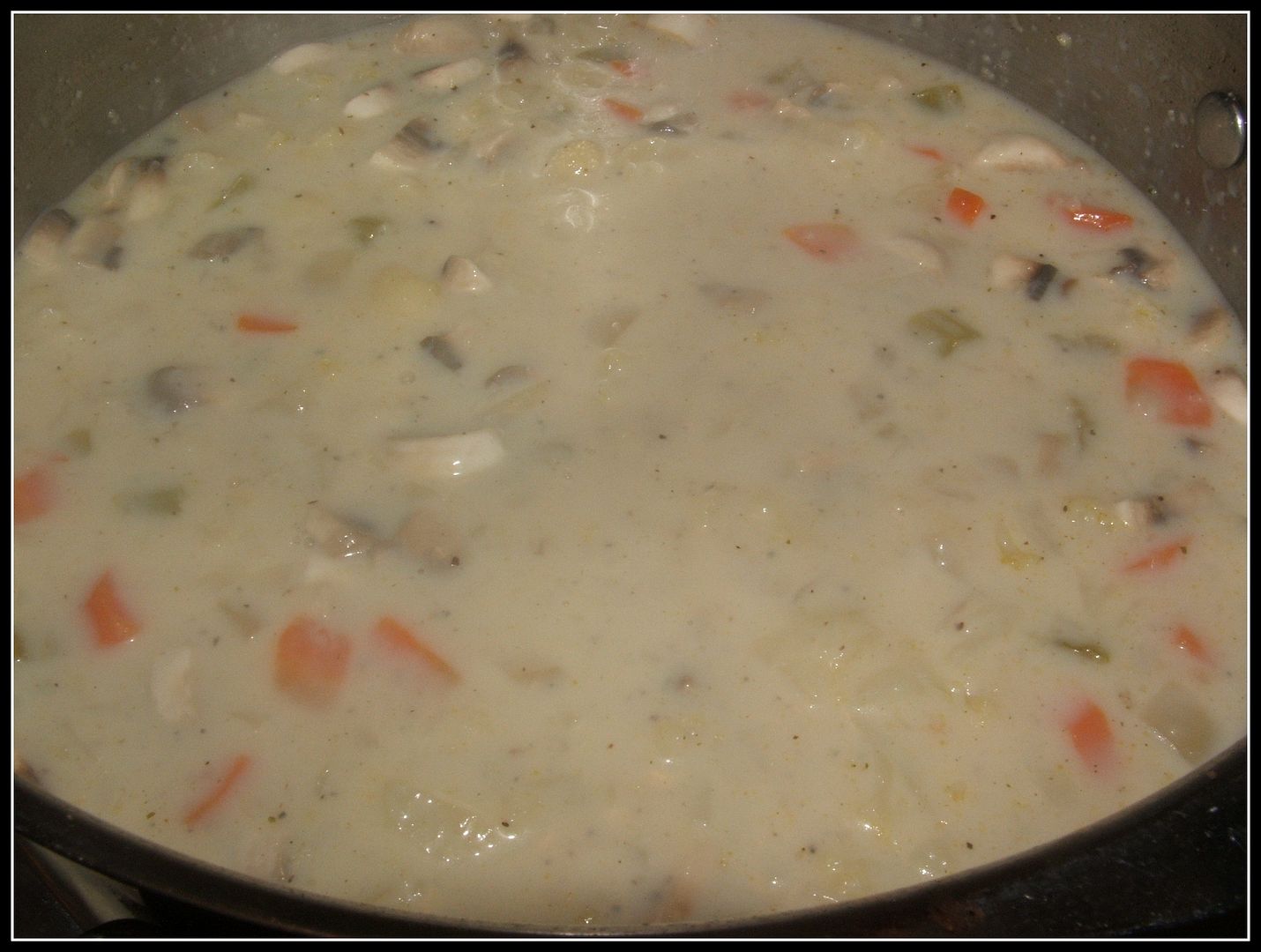 Serve immediately & ENJOY!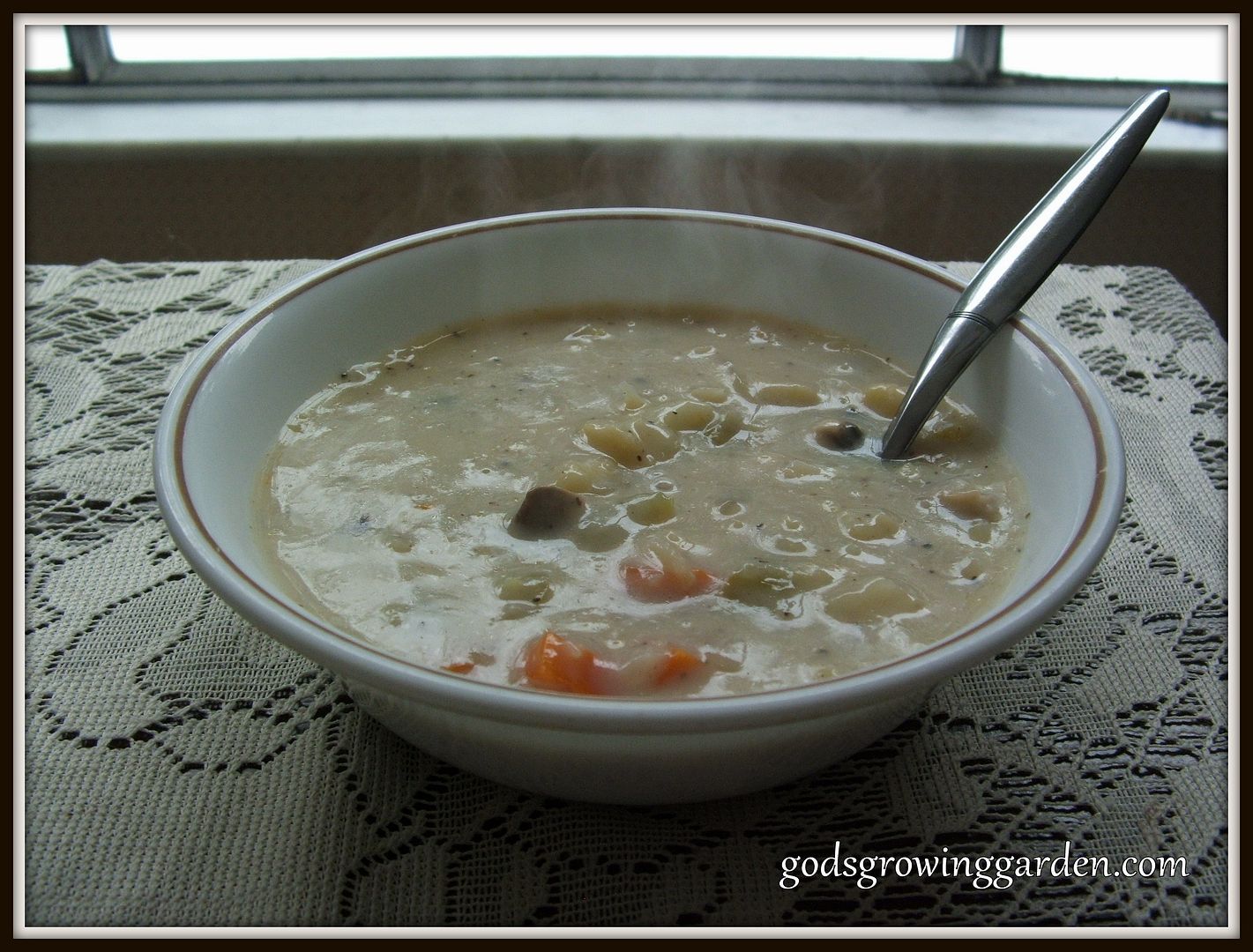 Copyright, Permissions& Disclaimer

Linked to:
No Rules Weekend Blog Party
Weekend Retreat Link Party
Happiness is Homemade
Snickerdoodle Sunday
Turn It Up Tuesday
Tuesdays with a Twist
Together on Tuesdays
#GrowingCirclesHop
2 Uses Tuesday Link Up
_______________________________________________________________________
Revive those old blog posts with the "
Post Swap Program
" - I will place a blog post of your choosing on my blog & then in return you will place one of my blog posts on your blog!
Please fill out this form if you are interested: click
HERE
to view form