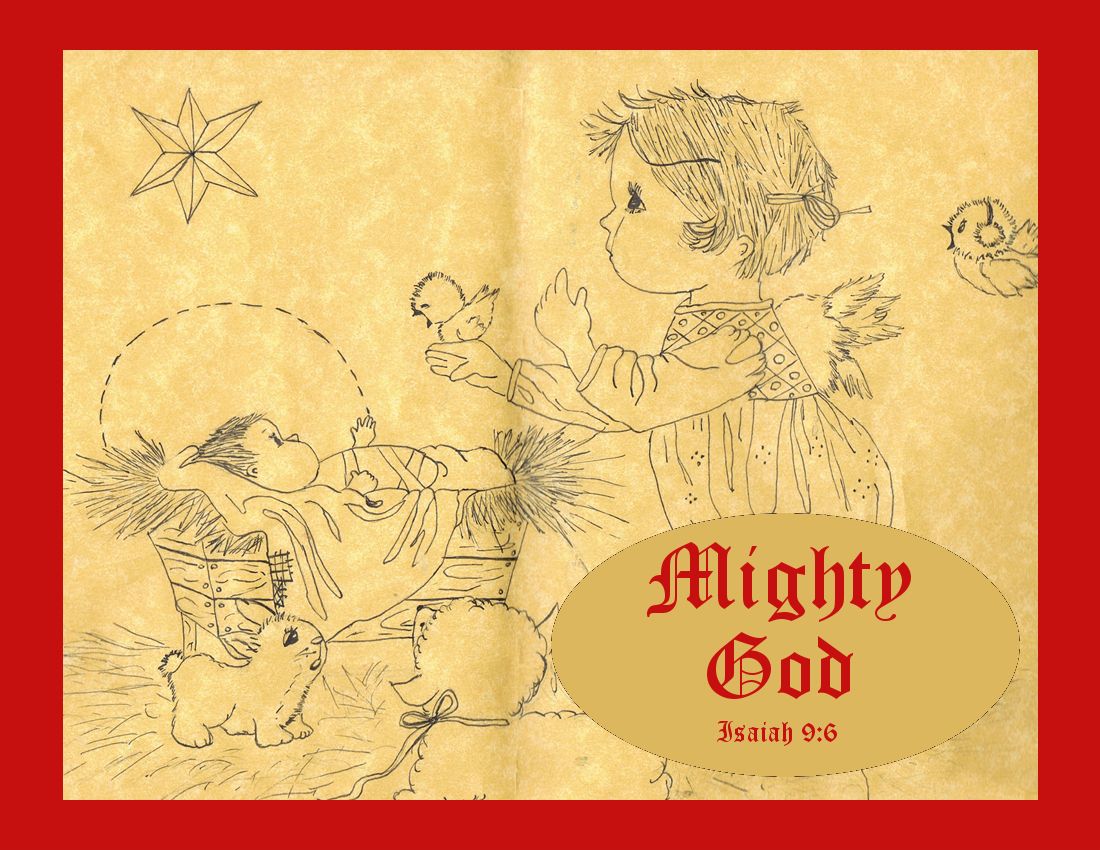 Second of Advent - MIGHTY GOD
Last year, during Advent season, we focused on preparing our heart, mind and soul to celebrate the birth of our Savior, Jesus Christ.
(click the titles to view each post below):
ADORE, BEHOLD, PEACE, PROCLAIM
GLORIFY
JOY, JOYFUL, JOYOUS, REJOICE
HALLELUJAH
This year we will be studying who Jesus is (as described in Isaiah 9:6). Today we will be learning about Jesus The Mighty God.
Some Bible versions use the word "Almighty" instead of "Mighty". We will begin by defining both words:
Almighty - having absolute power over all, omnipotent (of a deity - able to do anything).
Mighty - possessing great and impressive power or strength.
However, in both the Old and New Testaments God is identified as a counselor.
The Holy Spirit became our Counselor after Jesus ascended to heaven. The Holy Spirit is here to counsel, support, assist, and advise us in our Christian walk.
Let's learn more about God's mighty power:
Can you fathom the mysteries of God?
Can you probe the limits of the Almighty?
Job 11:7
Who is like you, Lord God Almighty?
You, Lord, are mighty, and your faithfulness surrounds you.
Psalm 89:8
"Holy, holy, holy is the Lord Almighty;
the whole earth is full of his glory.".
Isaiah 6:3
Our Redeemer—the Lord Almighty is his name—
is the Holy One of Israel.
Isaiah 47:4
For I am the Lord your God,
who stirs up the sea so that its waves roar—
the Lord Almighty is his name.
Isaiah 51:15
And also, let's focus on verses using the word "mighty":
For the Lord your God is God of gods and Lord of lords, the great God, mighty and awesome, who shows no partiality and accepts no bribes.
Deuteronomy 10:17
God is mighty, but despises no one;
he is mighty, and firm in his purpose.
Job 36:5
My salvation and my honor depend on God;
he is my mighty rock, my refuge.
Psalm 62:7
Mightier than the thunder of the great waters,
mightier than the breakers of the sea—
the Lord on high is mighty.
Psalm 93:4
No one is like you, Lord;
you are great,
and your name is mighty in power.
Jeremiah 10:6
Finally, be strong in the Lord and in his mighty power.
Ephesians 6:10
Humble yourselves, therefore, under God's mighty hand, that he may lift you up in due time.
1 Peter 5:6
Praise you Lord for being our
MIGHTY GOD!
Copyright, Permissions& Disclaimer
Shared with:
Thursday Favorite Things
Friday Feature Linky Party
Wonderful Wednesday Blog Hop
________________________________________________________________________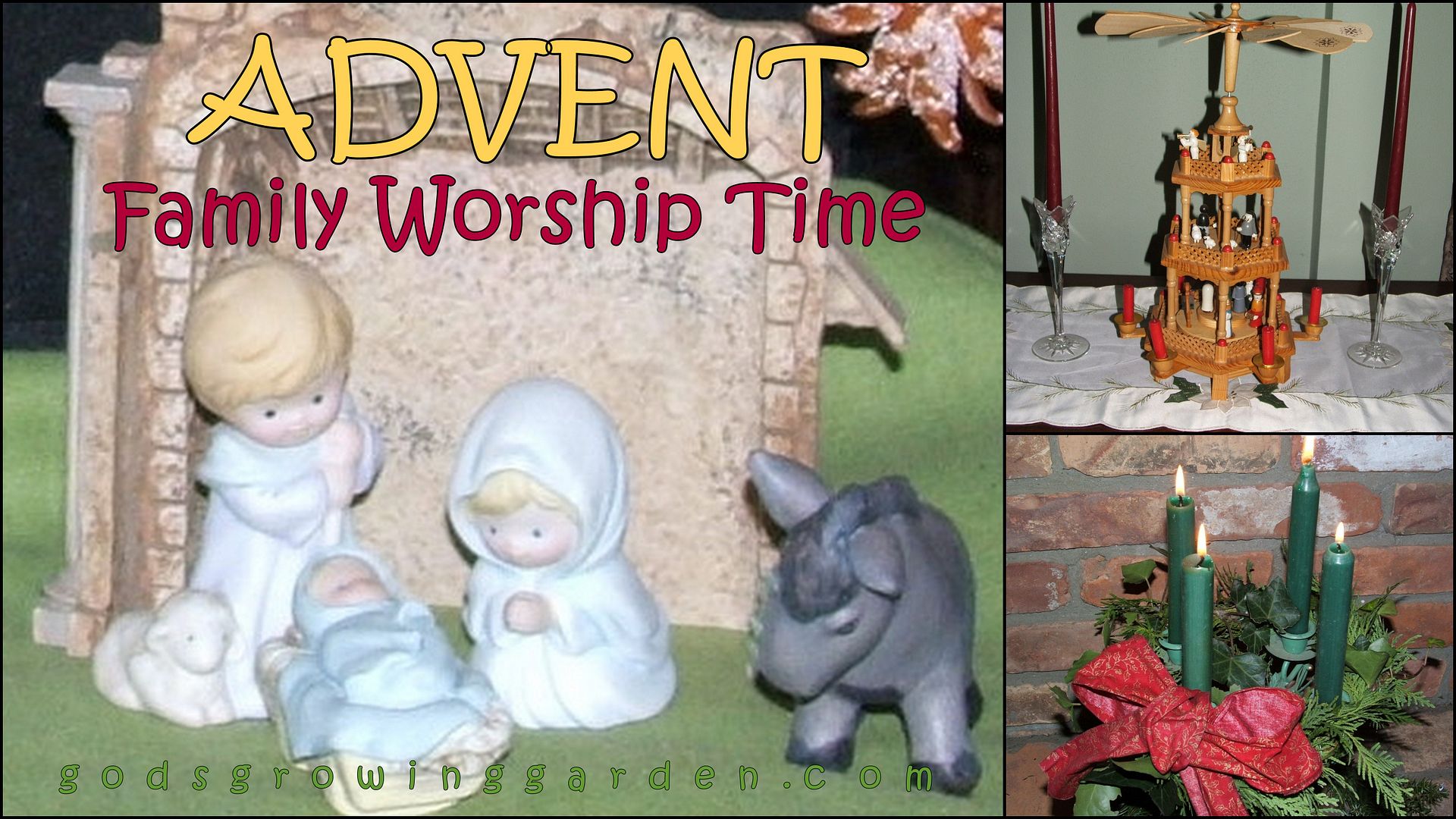 Enjoy precious time with your family during Advent.
click HERE to view this post about
Family Worship Time during Advent