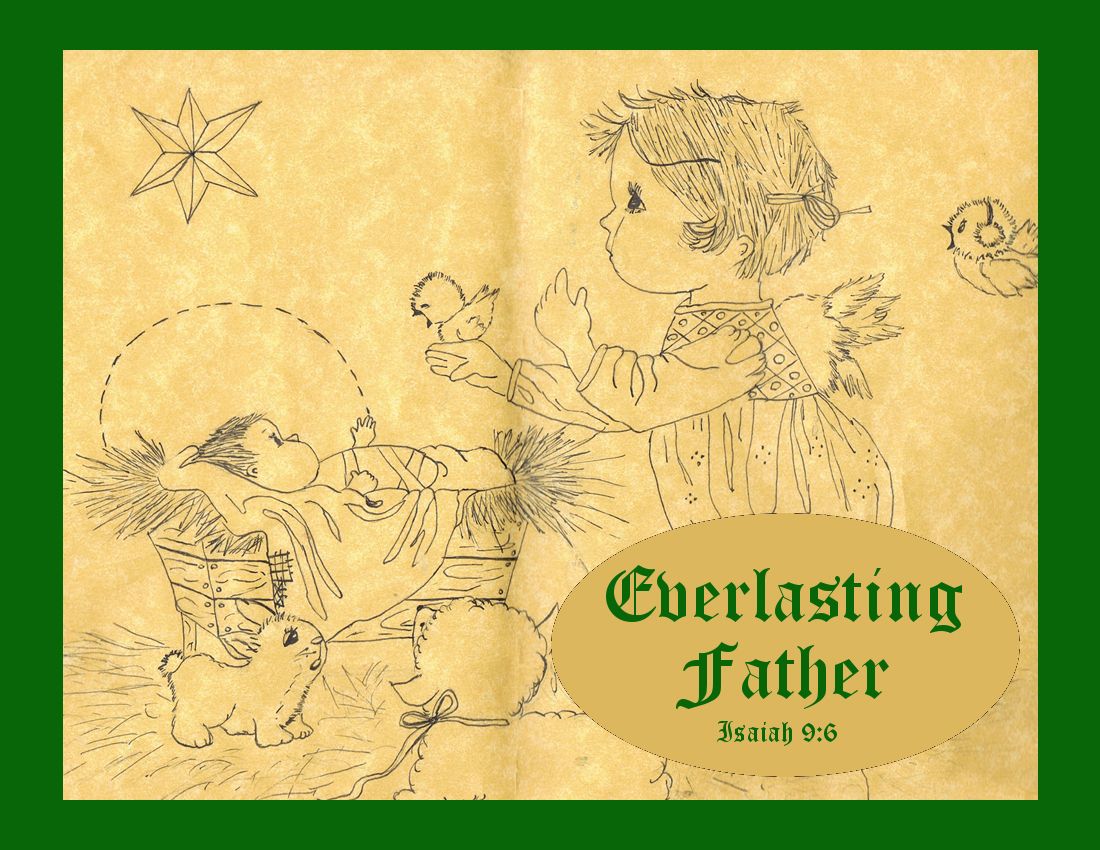 Third of Advent - EVERLASTING FATHER
Last year, during Advent season, we focused on preparing our heart, mind and soul to celebrate the birth of our Savior, Jesus Christ.
(click the titles to view each post below):
ADORE, BEHOLD, PEACE, PROCLAIM
GLORIFY
JOY, JOYFUL, JOYOUS, REJOICE
HALLELUJAH
This year we will be studying who Jesus is (as described in Isaiah 9:6). Today we will be learning about God The Everlasting Father.
I know that we all know the meaning of "everlasting" but I will still share the definition:
Everlasting - lasting or enduring through all time, eternal.
Let's learn more about our Everlasting Father:
Before the mountains were born
or you brought forth the whole world,
from everlasting to everlasting you are God.
Psalm 90:2
Do you not know?
Have you not heard?
The Lord is the everlasting God,
the Creator of the ends of the earth.
He will not grow tired or weary,
and his understanding no one can fathom.
Isaiah 40:28
Your kingdom is an everlasting kingdom,
and your dominion endures through all generations.
Psalm 145:13
But from everlasting to everlasting
the Lord's love is with those who fear him,
and his righteousness with their children's children—
Psalm 103:17
The eternal God is your refuge,
and underneath are the everlasting arms.
Deuteronomy 33:27
Very truly I tell you, the one who believes has everlasting life.
John 6:47
And also, let's focus on verses using the word "Father":
I will be a Father to you,
and you will be my sons and daughters,
says the Lord Almighty.
2 Corinthians 6:18
As the Father has loved me, so have I loved you. Now remain in my love.
John 15:9
Jesus answered, "I am the way and the truth and the life. No one comes to the Father except through me.
John 14:6
and every tongue acknowledge that Jesus Christ is Lord,
to the glory of God the Father.
Philippians 2:11
In his defense Jesus said to them, "My Father is always at his work to this very day, and I too am working."
John 5:17
See that you do not despise one of these little ones. For I tell you that their angels in heaven always see the face of my Father in heaven.
Matthew 18:10
In the same way, let your light shine before others, that they may see your good deeds and glorify your Father in heaven.
Matthew 5:16
Praise you Lord for being our
EVERLASTING FATHER!
Copyright, Permissions& Disclaimer
Shared with:
Over the Moon Linky Party
Happiness is Homemade
________________________________________________________________________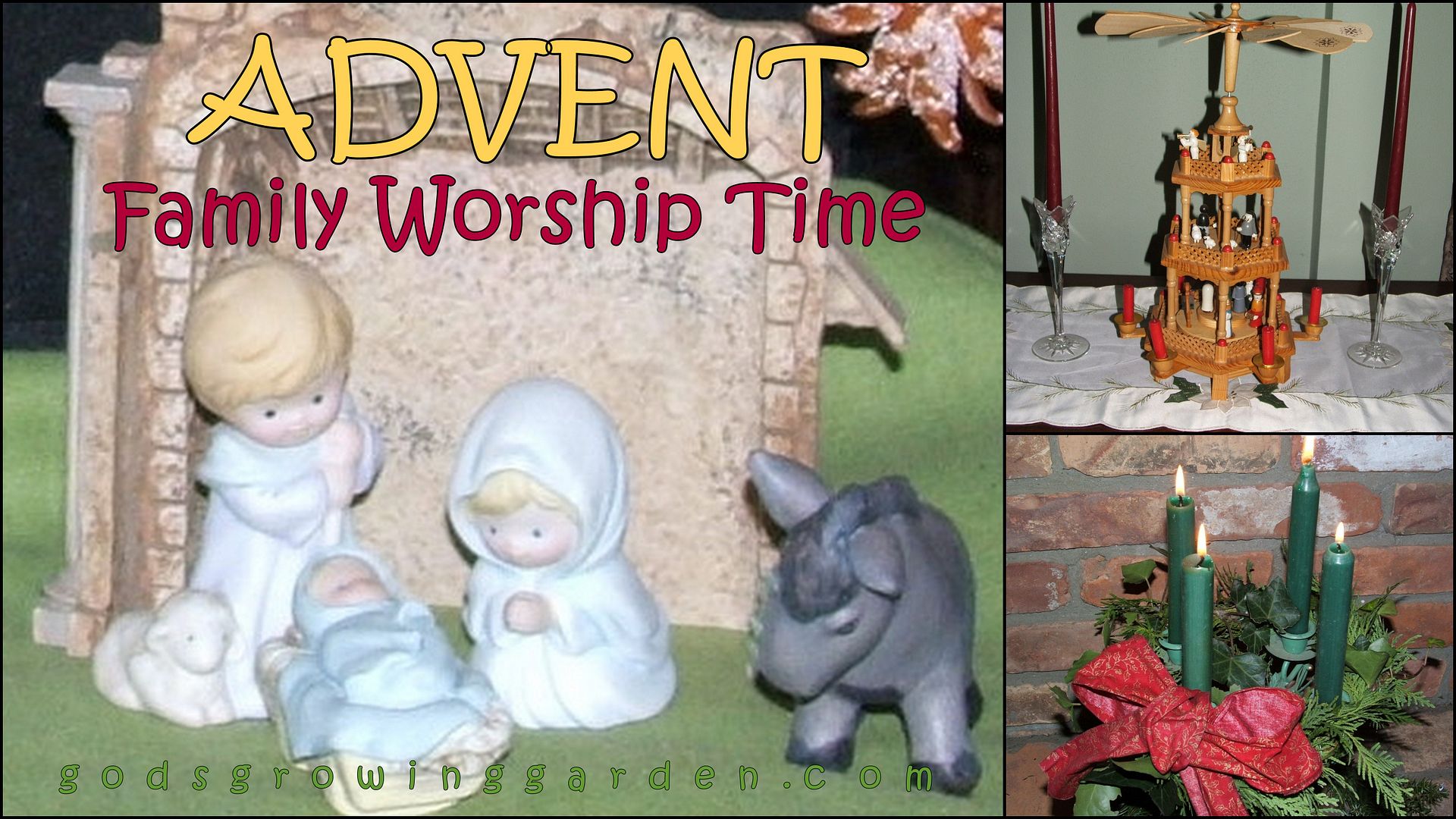 Enjoy precious time with your family during Advent.
click HERE to view this post about
Family Worship Time during Advent