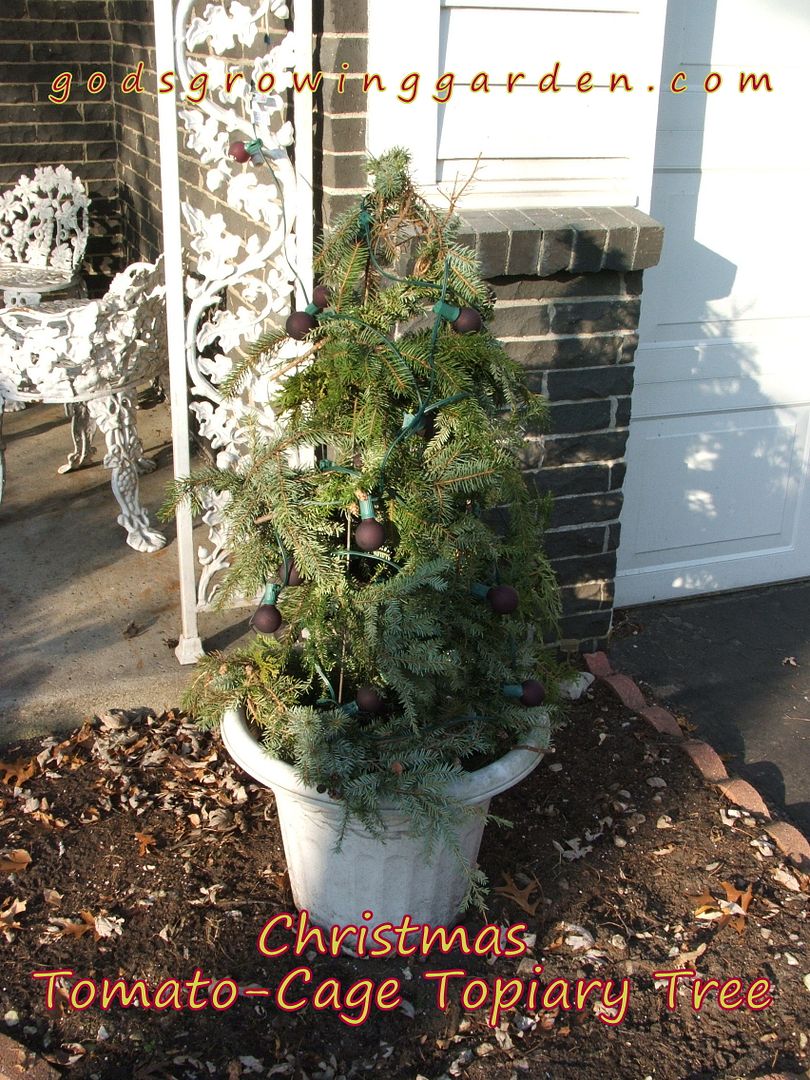 Christmas Tomato-Cage Topiary Tree
Don't put those Tomato Cages away for the Winter - use them to decorate your house for the Holidays!!
If you want to learn how to make your own Fresh Cedar Roping or Pine Garland - then please buy my ebook below! - Only $1.75
Click HERE to buy "Making Your Own Cedar Roping or Pine Garland" ebook
You will need:
Tomato Cages (1 cage per tree)
Fresh Cedar Roping or Pine Garland (homemade or Tree Farm bought)
Christmas Tree light strand (maybe an extension cord to reach your outdoor outlet)
Step#1: Turn the tomato cage upside down so that the circle is on the ground or at the bottom (see picture below)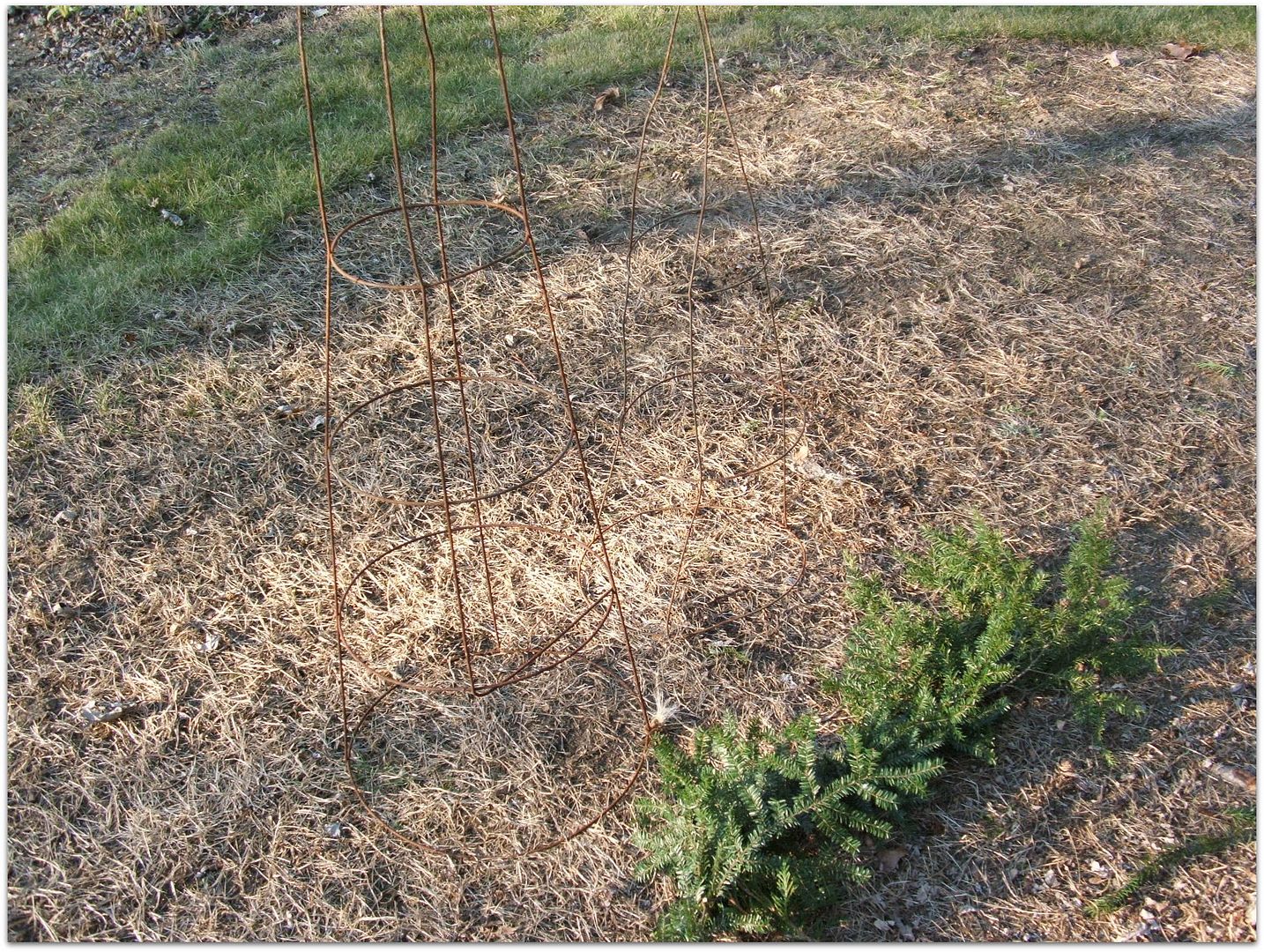 Step#2: Start at the bottom of the cage (the largest circle) and attach the garland with pieces of florist wire (wrap around until tight). Keep on placing the garland around the outside of the cage until you reach the top of the cage (also, every 6 inches or so - secure the garland to the cage with another piece of florist wire). Secure the pointed ends of the cage together with wire (kind of like a Tipi top) and then cut your garland at the top (see picture below)
Step#3: Wrap light strands around the outside, plug in & ENJOY!!
3 different trees on a table
Lit up at night!

Linked to:
Domessblisity
Four Season blog Hop
HomeAcre Hop
Freedom Fridays
Blog Strut
From the Farm Blog Hop
I Love My Post
Mix It Up Monday
Happiness is Homemade
______________________________________________
Please checkout this month's wonderful Sponsor!!
"TN Online Nursery" - This Online Plant Nursery provides a variety of garden plants, trees, shrubs and perennials selling to every state in the USA & 13 Foreign Countries!!