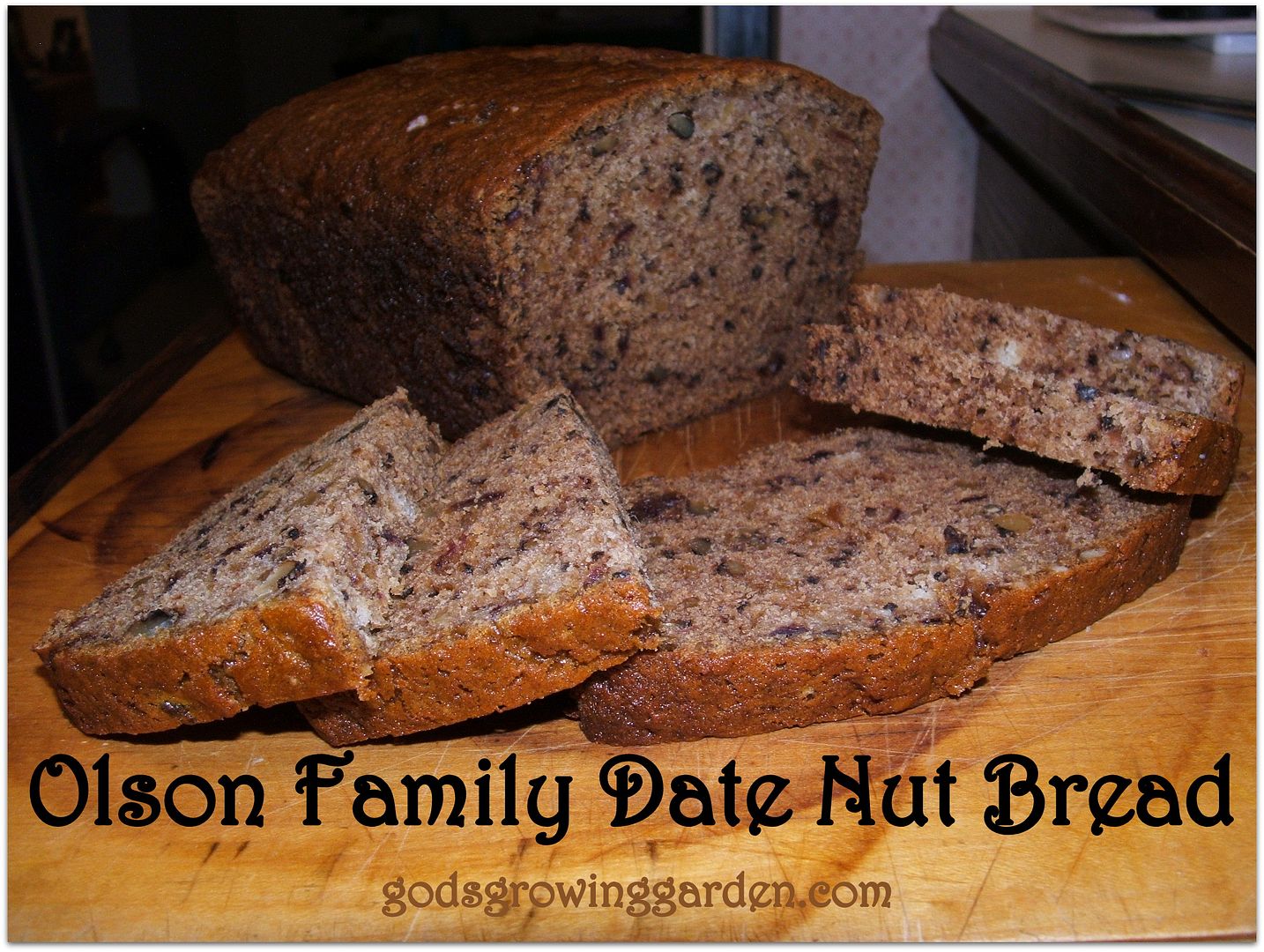 Olson Family Date Nut Bread
I had never had Date Nut Bread until I married my husband - this recipe is actually from my mother-in-law's Swedish side of her family (she is the top left girl in the picture below) (and YES I have her permission to share this recipe with you all).
Did you know that this fruit - "Date" comes from a special Palm Tree that is native to North Africa & the Middle East? - I never knew that. Dates are good for us - they are full of minerals like potassium, calcium, manganese & copper. They also contain "Zea-xanthin" which is said to help prevent Macular Degeneration. Dates are rich in dietary fiber and are full of antioxidants! (again - I'm not a doctor - please see my "disclaimer" at the bottom of this post)
1/2 cup butter (softened)
2 cups chopped dried dates
2 teaspoons Baking Powder
In a medium bowl combine the dates, baking soda & boiling water - set aside until later (make sure that you do this step first) (see picture below). Prepare ingredients as listed above (chopping dates & nuts etc). With an electric mixer - cream the butter & sugar until fluffy (a few minutes), then add the eggs & beat until combined.
With a wooden spoon stir the flour, baking powder & pinch of salt into the butter mixture - stir until combined (it will look like the picture below).
Now stir in the date/water mixture from the first step. Finally stir in the nuts. Spray or butter 1 Extra Large Loaf Pan or 2 Small Loaf Pans. Pour the batter into the pans (split evenly if you are using 2 small pans).
Bake in a preheated 325 degree oven for 1+hour (or until toothpick inserted comes out clean). NOTE: The time will vary depending on whether you are using 2 pans or 1 large pan - you will need more baking time for a large loaf - just keep checking your bread).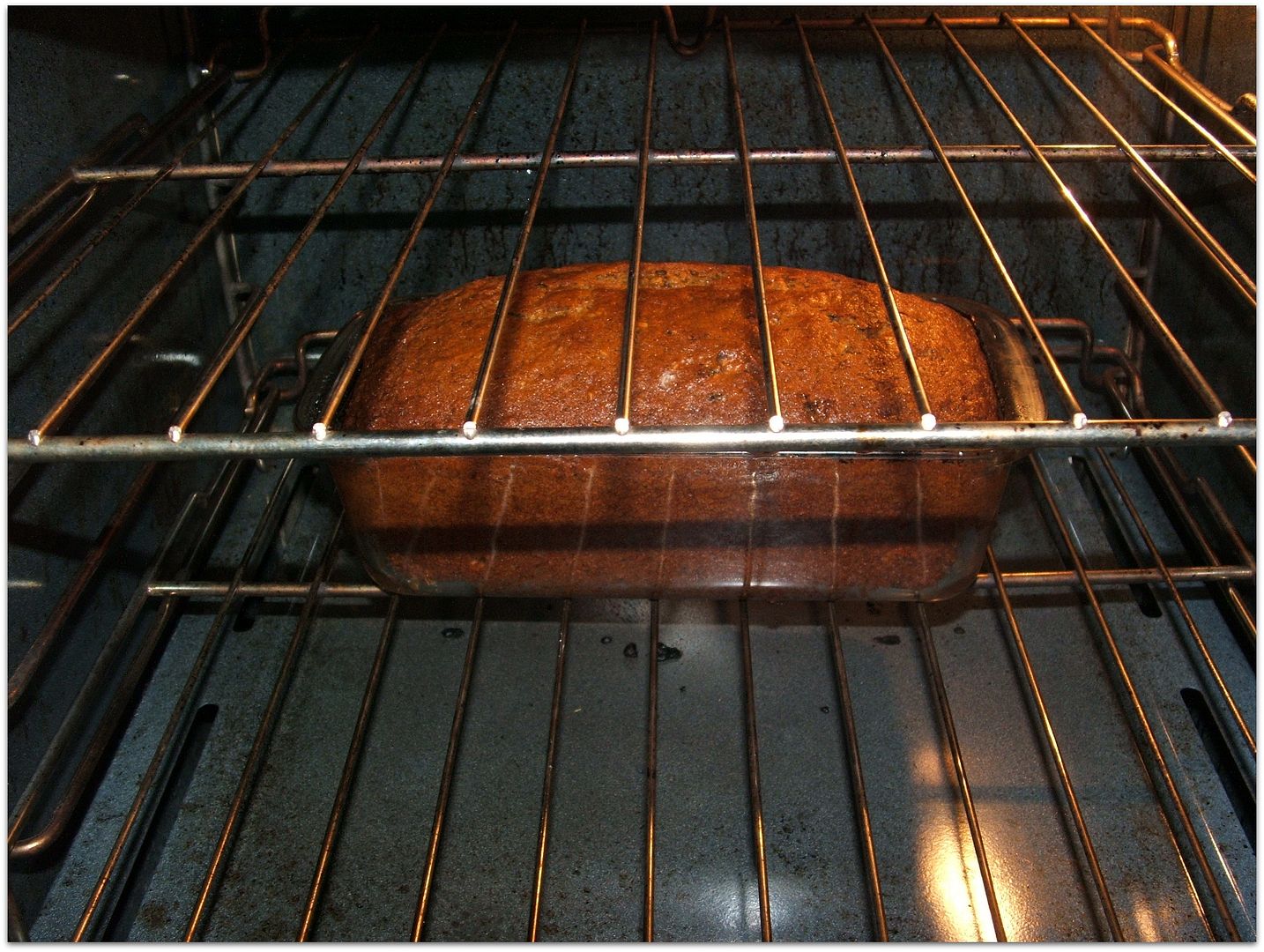 Cool completely on a wire rack before turning the loaf upside down to release the bread (always take a dull knife around the edges before inverting the pan).
Slice, serve & ENJOY!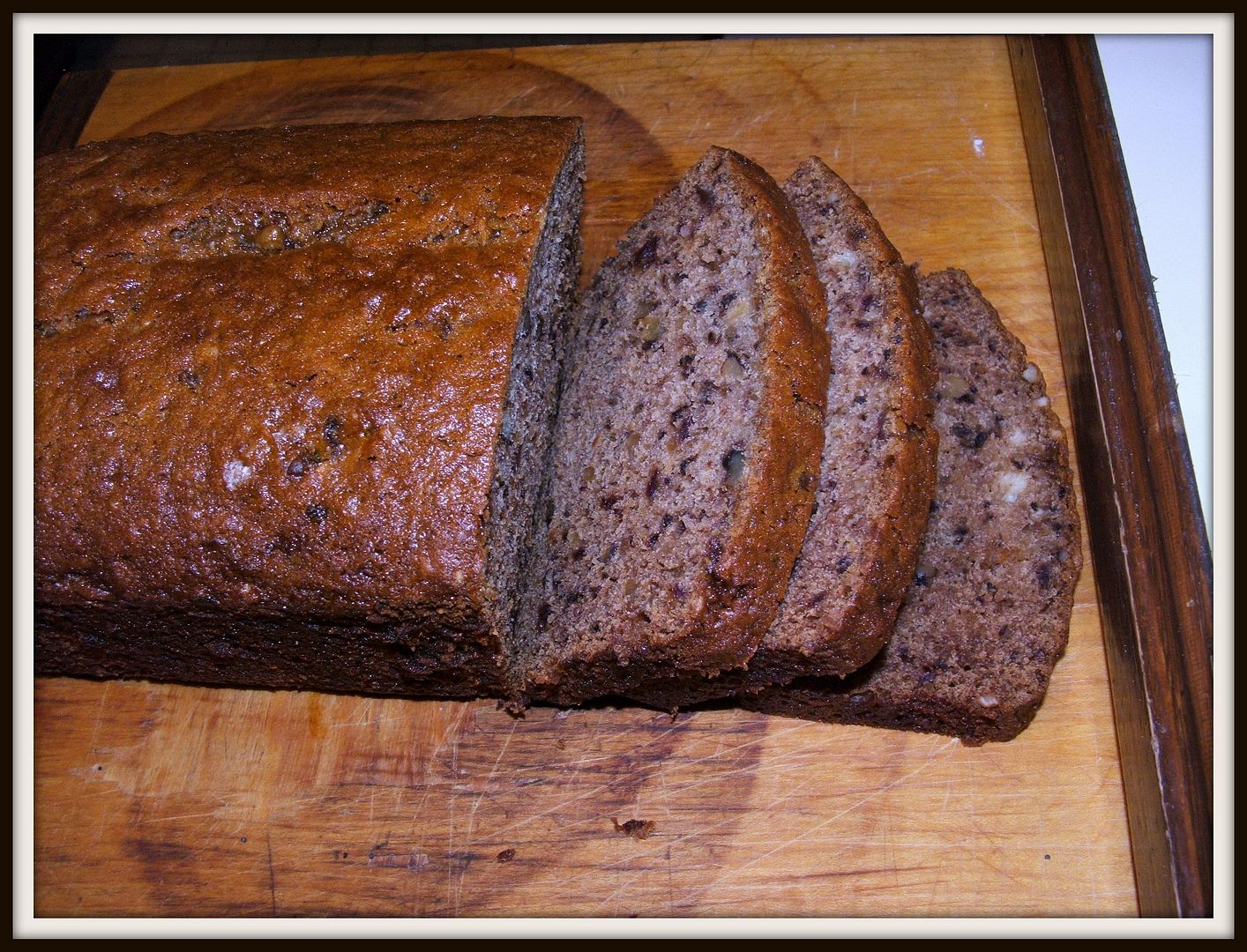 Linked to:
Happiness is Homemade
Over the Moon Linky Party
_____________________________________________________________________
(Checkout this month's wonderful Sponsor!)
Cynthia from "ShorelineDesigned"
Handmade one-of-a-kind jewelry & beads made from beautiful beach stones from the Great Lakes Shoreline.
Travel along the shoreline with Cynthia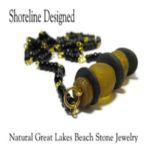 (Please click on the ad above to view her shop)