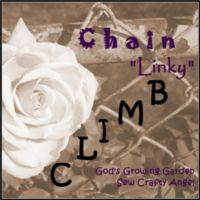 Please welcome The December Chain "Linky" CLIMB
week#2 co-hosts:
I draw and craft as a hobby. I love to draw big eyed adorable art of cutesy
and quirky little characters. I am inspired by everything in life;
from people to fashion trends. I survey my surroundings with a
creative eye and store it in a scrapbook in my mind.
Anna is will be with us each month as a new permanent co-host of The CLIMB.
Please visit with Anna and welcome her to the first of many great hops
Also please help us welcome
Did you hear? - We have added Giveaways to the CLIMB!!
Please enter below -one person will win:
(you must have a PayPal account to enter & be 18 years or older)
- $70 PayPal Cash
- Christmas Printables from
http://domesstique.blogspot.de/
- 300x300 Ad Space on http://apeekintomyparadise.blogspot.com/
- 1 Month Medium Ad Space on
http://www.cuddlebugcuties.blogspot.com/
- Super Fabulous Ad Space on http://sewcraftyangel.blogspot.com/
- 1 Medium Ad Space on http://creativepinkbutterfly.com/
- 1 Sidebar Ad Space on http://www.godsgrowinggarden.com/
- "My Cookie Creation Countdown" ebook by Angie Ouellette-Tower
- "Make Your Own Cedar Roping or Pine Garland" ebook by Angie Ouellette-Tower
THERE ARE MANY WAYS TO ENTER!
CLIMB Giveaway Rules & Conditions:
- This is a worldwide Giveaway
- You MUST have a PayPal account to enter
- This Giveaway is open from November 30th, 2013 until December 20th, 2013
- Winner must respond within 24 hours or a different winner will be chosen
- Giveaway Hosts & Co-hosts can NOT enter this Giveaway!, however - December CLIMB blog hop co-hosts MAY enter this Giveaway (provided they are not also part of the Giveaway)
- corespondance is done through email and the winner's email addresses will only be used to deliver or set-up e-prizes. Email addresses will NEVER be sold or shared.
- if you have any questions or concerns about this Giveaway please email one of the hosts:
a Rafflecopter giveaway
To join in on this month's Chain "Linky" CLIMB (a month long blog hop) - please click HERE
Also, we are looking for more co-hosts - your blog button will appear on both "God's Growing Garden" and "Sew Crafty Angel" for 1 week just for co-hosting!!!!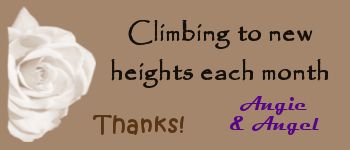 _______________________________________________________________________
Please checkout this month's wonderful Sponsor!!
"Forsythia For Sale" this amazing online store has 45 acres of 11 different varieties of forsythia bushes!! And many more shrubs like Boxwood, Hydrangea and Evergreen Shrubs.