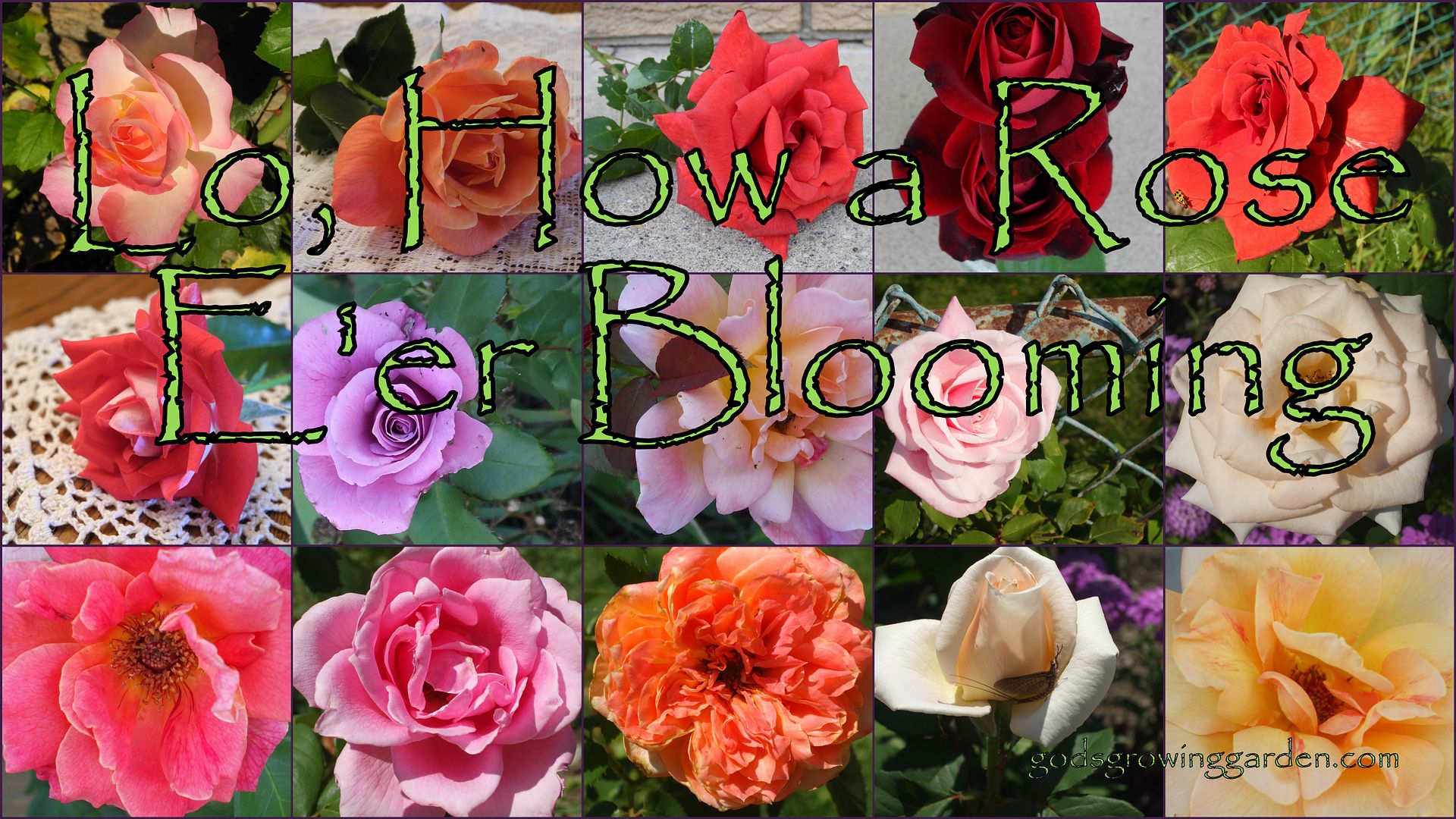 All roses in this picture were grown by my dad & all photos were taken by me: Angie Ouellette-Tower
"This is how the birth of Jesus Christ came about. His mother Mary was pledged to be married to Joseph, but before they came together, she was found to be with child through the Holy Spirit. Because Joseph her husband was a righteous man and did not want to expose her to public disgrace, he had in mind to divorce her quietly. But after he had considered this, an angel of the Lord appeared to him in a dream and said, 'Joseph son of David, do not be afraid to take Mary home as your wife, because what is conceived in her is from the Holy Spirit. She will give birth to a son, and you are to give him the name Jesus, because he will save his people from their sins.' All this took place to fulfill what the Lord had said through the prophet: 'The virgin will be with child and will give birth to a son, and they will call him Immanuel' - which means, 'God with us.' When Joseph woke up, he did what the angel of the Lord had commanded him and took Mary home as his wife. But he had no union with her until she gave birth to a son. And he gave him the name Jesus." Matthew 1: 18 - 25
Advent Wreath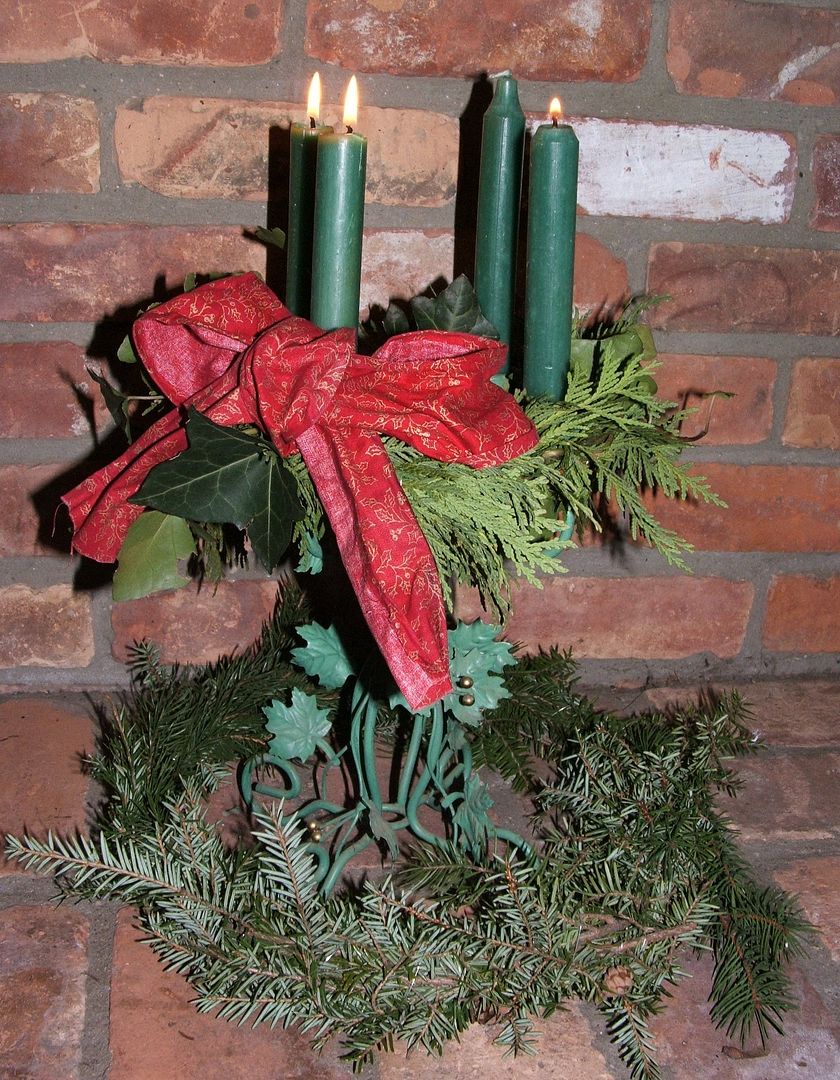 Three candles have been lit on the Advent Wreath
NOTE ABOUT THIS SONG: This Christmas Hymn is so near and dear to my heart for two reasons -
1. I am half German and heard this song in my grandparent's home often during Christmas time - hearing this song brings me tears of joy & tender memories
2. Because my dad is a master rose gardener - the symbolism & comparison of Jesus' birth to that of a tender rose opening into glorious splendor is amazing!
Please listen to the YouTube videos below the lyrics. I also included a German version "Es ist ein Ros entsprungen" - please listen & watch the German version because the literal translation is a little different and somehow means so much more in the original German tense.
Now turn with me to number 90 in your hymnals and let's sing:
Lo, How a Rose E'er Blooming
Traditional by Theodore Baker 16th Century Melody by Michael Praetorius, 1571-1621

1. Lo, how a Rose e'er blooming From tender stem hath sprung! Of Jesse's lineage coming As men of old have sung. It came a flow'r-et bright, Amid the cold of winter, When half spent was the night.
2. Isaiah 'twas foretold it, The Rose I have in mind, With Mary we behold it, The Virgin Mother kind. To show God's love aright, She bore to men a Savior, When half spent was the night.