Features From My Visit to: The Toledo Museum of Art - BUILDING#1
TMA (Toledo Museum of Art) is one of my favorite places in Toledo, Ohio. I first visited this beautiful museum when I was in high school in Canada. I grew up in the Windsor area and I was privileged to go to a high school with an advanced art program. We actually visited the TMA twice throughout my high school career. I had no idea when I was a teenager that I would actually marry an American and then settle in the Toledo area! I now visit my favorite museum once a year.
I will be featuring a few pieces from the TMA each month.
During the winter months I always notice (more than during any other season) the shadows and highlights while inside on sunny days. This painting depicts those glimmering shadows.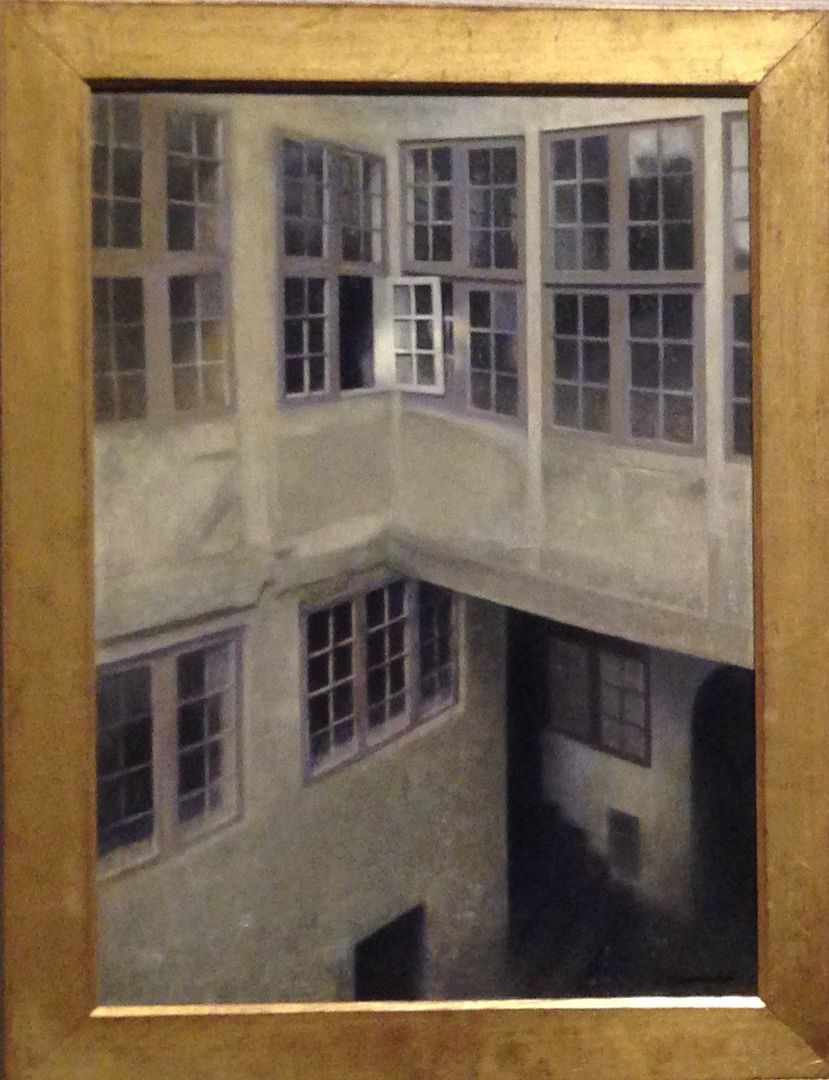 "Interior of Courtyard, Strandgade 30"
By Vilhelm Hammersh
øi
(Danish, 1864-1916)
This artist painted more than 60 canvases of the apartment shown in today's featured painting. Vilhelm and his wife Ida moved to this second floor apartment in Copenhagen, Denmark in 1898 (he lived there for 10 years).
To view what "Strandgade 30" looks like today - click HERE to view on Google Earth
ENJOY!
Other TMA Posts:
GLASS#1 - Church Stained Glass
COUNTRY#1 - "Hazy Day on the Marshes"
COUNTRY#2 - "A Dutch Road"
PEOPLE#1 - "Rainy Day, Boston"
GLASS#2 - Tiffany Chandelier
PEOPLE#2 - "The Open Air Breakfast"
COUNTRY#3 - "The Scottish Highlands"
COUNTRY#4 - "The Country Gallants"
GLASS#3 - "Morning Glory Chandelier"
Copyright, Permissions & Disclaimer

Linked to:
Thursday Favorite Things
Friday Feature Linky Party
Pretty Pintastic Party
Happiness is Homemade
Over the Moon Linky Party
Oh My Heartsie Girls Wonderful Wednesday
You're the STAR
Tuesdays with a Twist
__________________________________________________________________
(Checkout this month's wonderful Sponsor!)
Cynthia from "ShorelineDesigned57"
Handmade one-of-a-kind jewelry & beads made from beautiful beach stones from the Great Lakes Shoreline.
Travel along the shoreline with Cynthia
__________________________________________________________________
Grow your own!
Many wonderful garden products from