ZAYIN - Psalm 119:49-56
The longest chapter in the Bible is Psalm 119. If you turn to Psalm 119 in your Bible you will notice that there is a strange word every 8 verses. These "strange" words are the letters of the Hebrew alphabet. David wrote this chapter in an acrostic pattern and every letter of the alphabet is followed by 8 verses. It is a chapter full of praise and worship. I thought it would be fun to study Psalm 119 by summarizing each alphabetic section in an acrostic format.
I did not know anything about the Hebrew language, so I did a little research. The Hebrew language is written from the right to the left - opposite of the English language. There are 22 letters to the Hebrew alphabet. Today we continue studying with the seventh letter ZAYIN.
I am also NOT a poet, so I had to research what an acrostic pattern meant.
An Acrostic Poem - is a poem where certain letters in each line spell out a word or phrase.
Example below.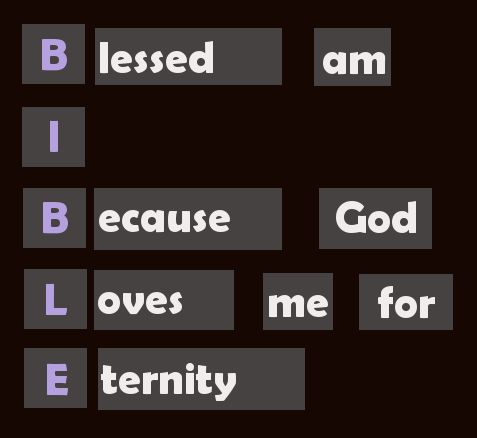 ZAYIN - My zeal for you Lord continues day and night, your promise renews my life
.
Today, we will begin by defining the word "zeal"
Zeal - great energy or enthusiasm in pursuit of a cause or an objective. Passion, fervor, devotion, enthusiasm, eagerness, keenness and gusto.
Worshiping God should be an all day and all night occurrence. With such enthusiasm and gusto for the Lord, we should have the desire to follow Him ALL THE TIME!
Do you dream in color? Or, (it has been said that when you conquer a second language you will dream in that language) - have you ever dreamt in a second language? The real question is: Do you dream in God? Do you wake up in the middle of the night out of a deep sleep yearning for Him and desiring to do His Will? That's what David was basically saying in the verse below:


The eight verses featured today also talk about hardships:
My comfort in my SUFFERING is this
(verse 50)
The arrogant MOCK me (verse 51)
INDIGNATION grips me (verse 53)
"The arrogant mock me without restraint, but I do not turn from your law." Psalm 119:51
I had to refresh my memory on the meaning of indignation:
Indignation
- anger or annoyance provoked by what is perceived as unfair treatment
"Indignation grips me because of the wicked, who have forsaken your law." Psalm 119:53
This week, let's strive to be followers of Jesus Christ every second of every day and night!
Copyright, Permissions& Disclaimer

Shared with:
Over the Moon Linky Party
Happiness is Homemade
Oh My Heartsie Girls Wonderful Wednesday
Wonderful Wednesday Blog Hop
You're the STAR
Tuesdays with a Twist
Thursday Favorite Things
Pin Junkie Pin Party
Friday Feature Linky Party
_____________________________________________________________________
Take Up The THANKFULNESS Challenge!
I challenge you to thank God for something everyday for one year! Either write it down in a diary OR share with us on a blog. If you have a blog & would like to share your THANKFULNESS posts with us, then please fill out this form:
365 Days of Being THANKFUL form - click HERE
and you will be added to the THANKFULNESS page.