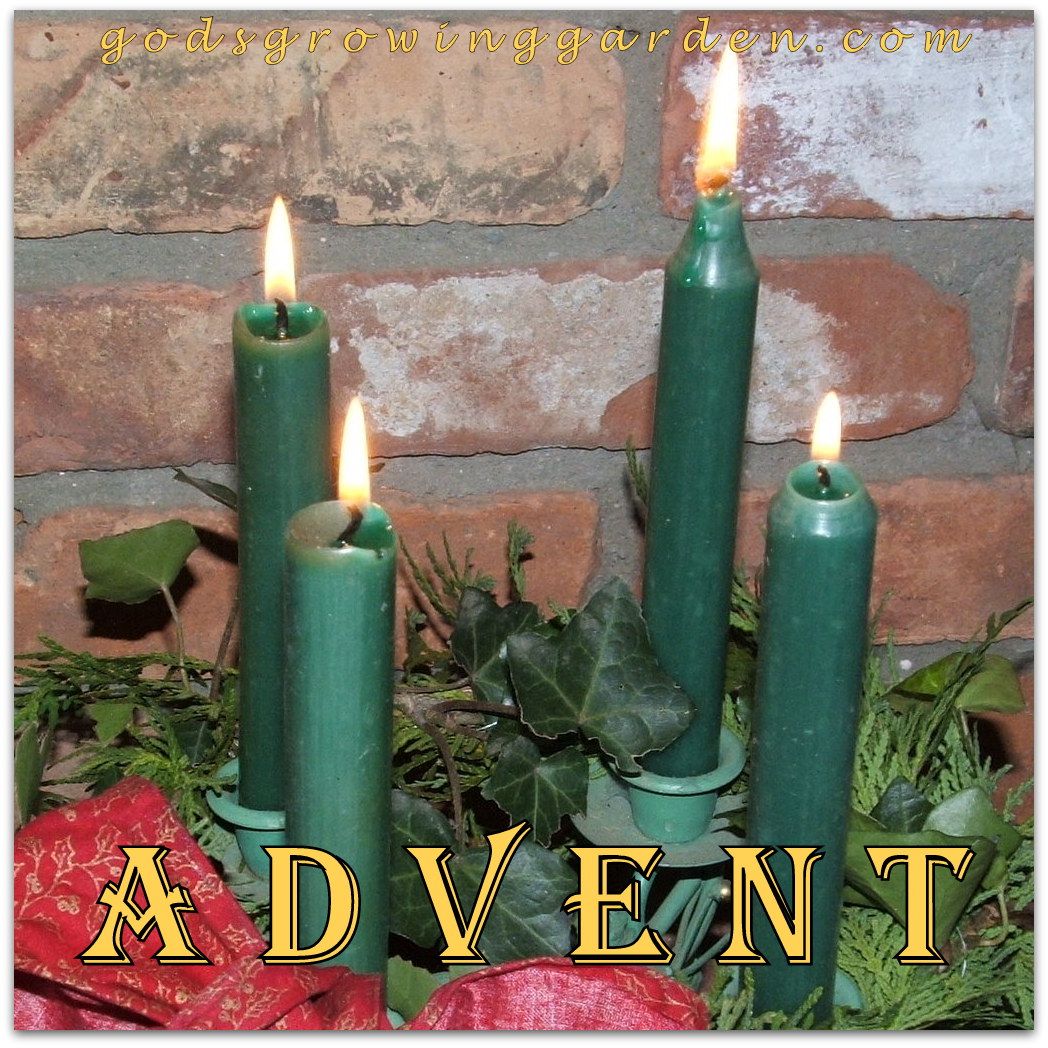 Family Advent time are some of my most precious and life changing memories from my childhood. On every Sunday during Advent my parents would gather my sister & I around the dining room table; turn off all the lights & light the candle(s) on the Advent Wreath. In that warm candlelit darkness we would read a passage from the Bible, discuss what we just read and then sing some Christmas hymns. I encourage you to do the same with your family.
Read these passages of scripture:
"This is how the birth of Jesus Christ came about. His mother Mary was pledged to be married to Joseph, but before they came together, she was found to be with child through the Holy Spirit. Because Joseph her husband was a righteous man and did not want to expose her to public disgrace, he had in mind to divorce her quietly. But after he had considered this, an angel of the Lord appeared to him in a dream and said, 'Joseph son of David, do not be afraid to take Mary home as your wife, because what is conceived in her is from the Holy Spirit. She will give birth to a son, and you are to give him the name Jesus, because he will save his people from their sins.' All this took place to fulfill what the Lord had said through the prophet: 'The virgin will be with child and will give birth to a son, and they will call him Immanuel' - which means, 'God with us.' When Joseph woke up, he did what the angel of the Lord had commanded him and took Mary home as his wife. But he had no union with her until she gave birth to a son. And he gave him the name Jesus." Matthew 1: 18 - 25
"In those days Caesar Augustus issued a decree that a census should be taken of the entire Roman world. (This was the first census that took place while Quirinius was governor of Syria). And everyone went to his own town to register. So Joseph also went up from the town of Nazareth in Galilee to Judea, to Bethlehem the town of David, because he belonged to the house and line of David. He went there to register with Mary, who was pledged to be married to him and was expecting a child. While they were there, the time came for the baby to be born, and she gave birth to her firstborn, a son. She wrapped him in cloths and placed him in a manger, because there was no room for them in the inn." Luke 2: 1 - 7
Depending on the age of your children - now would be a good time to discuss the passage above.
Sing these hymns:
O Come, All Ye Faithful
by Anonymous, Latin, 18th century
1. O come, all ye faithful joyful and triumphant, O come ye, O come ye to Bethlehem! Come and behold Him, born the King of angels!
CHORUS
2.Sing, choirs of angels, sing in exultation, O sing, all ye citizens of heav'n above! Glory to God, all glory in the highest!
CHORUS
3. Yea, Lord we greet Thee, born this happy morning, Jesus, to Thee be all glory giv'n; Word of the Father, now in fles appearing!
CHORUS
Chorus
O come, let us adore Him, O come let us adore Him,
O come, let us adore Him, Christ, the Lord!
A special thanks to "
spiritdei
" for sharing this on YouTube
Away In a Manger
by Martin Luther, 1483-1546 composed by Carl Mueller
1. Away in a manger, no crib for a bed, The little Lord Jesus laid down His sweet head. The stars in the sky looked down where He lay, The little Lord Jesus, asleep on the hay.
2.The cattle are lowing, the Baby awakes, But little Lord Jesus, no crying He makes. I love Thee, Lord Jesus, look down from the sky, And stay by my cradle till morning is nigh.
3. Be near me, Lord Jesus, I ask Thee to stay Close by me for ever, and love me, I pray. Bless all the dear children in Thy tender care, And fit us for heaven to live with Thee there.
A special thanks to "
quintus
" for sharing this with us on YouTube
Joy To The World
by Isaac Watts, 1674-1748 composed by George F. Handel 1685-1759
later music changed by Lowell Mason in 1839
1. Joy to the world! the Lord is come: Let earth receive her King; Let every heart prepare Him room, And heaven and nature sing, And heaven and nature sing, And heaven and heaven and nature sing.
2. Joy to the world! the Saviour reigns: Let men their songs employ; While fields and floods, rocks hills and plains, Repeat the sounding joy, Repeat the sounding joy, Repeat, repeat the sounding joy.
3. No more let sins and sorrows grow, Nor thorns infest the ground; He comes to make His blessings flow Far as the curse is found, Far as the curse is found, Far as, far as the cures is found.
4. He rules the world with truth and grace, And makes the nations prove The glories of His righteousness, And wonders of His love, And wonders His love, And wonders, wonders of His love.
A special thanks to "
for KING & COUNTRY
" for posting this on YouTube
Copyright, Permissions& Disclaimer
Linked to:
So Much At Home
Thursday Favorite Things
______________________________
"Prayer Warriors United" is a google+ Community where Christians come together in prayer.
C
lick HERE to view or join this community
If you need prayer please fill out this
Prayer Request form