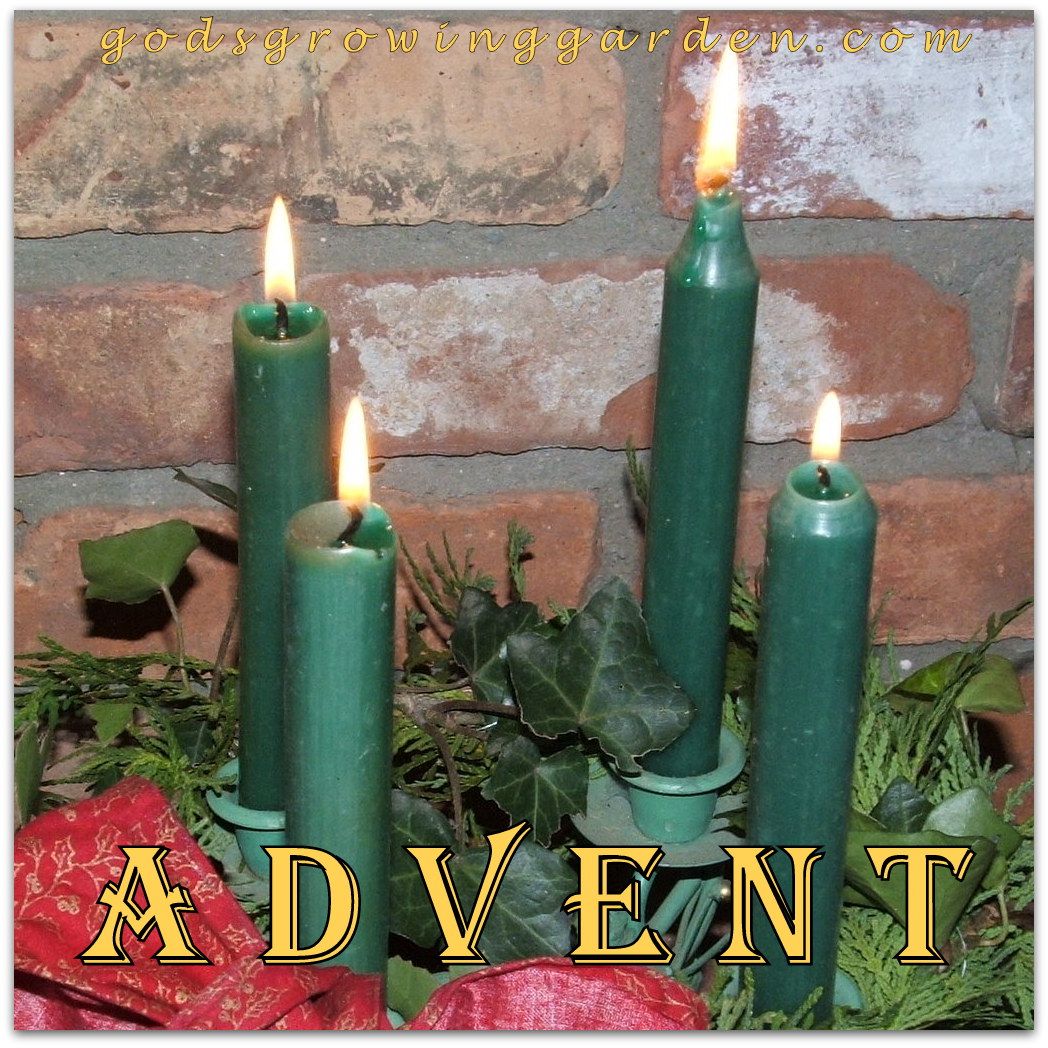 Family Advent time are some of my most precious and life changing memories from my childhood. On every Sunday during Advent my parents would gather my sister & I around the dining room table; turn off all the lights & light the candle(s) on the Advent Wreath. In that warm candlelit darkness we would read a passage from the Bible, discuss what we just read and then sing some Christmas hymns. I encourage you to do the same with your family.
Read this passage of scripture:
"And there were shepherds living out in the fields nearby, keeping watch over their flocks at night. An angel of the Lord appeared to them, and the glory of the Lord shone around them, and they were terrified. But the angel said to them, 'Do not be afraid, I bring you good news of great joy that will be for all the people. Today in the town of David a Savior has been born to you; he is Christ the Lord. This will be a sign to you: You will find a baby wrapped in cloths and lying in a manger.' Suddenly a great company of the heavenly host appeared with the angel, praising God and saying, 'Glory to God in the highest, and on earth peace to men on whom his favor rests.' When the angels had left them and gone into heaven, the shepherds said to one another, 'Let's go to Bethlehem and see this thing that has happened, which the Lord has told us about.' So they hurried off and found Mary and Joseph, and the baby, who was lying in the manger. When they had seen him, they spread the word concerning what had been told them about this child, and all who heard it were amazed at what the shepherds said to them. But Mary treasured up all these things and pondered them in her heart. The shepherds returned, glorifying and praising God for all the things they had heard and seen, which were just as they had been told." Luke 2: 8-20
Sing these hymns:
O Come, O Come, Emmanuel
From Latin, 12th century Ancient plain song, 13th century
1. O come, O come, Emmanuel, And ransom captive Israel, That mourns in lonely exile here Until the Son of God appear. Rejoice! Rejoice! Emmanuel Shall come to thee, O Israel!
2. O come, Thou Wisdom from on high, And order all things, far and nigh; To us the path of knowledge show, And cause us in her ways to go. Rejoice! Rejoice! Emmanuel Shall come to thee, O Israel!
3. O come, Desire of nations, bind All peoples in one heart and mind; Bid envy, strife, and quarrels cease; Fill the whole world with heaven's peace. Rejoice! Rejoice! Emmanuel Shall come to thee, O Israel!
A special thanks to "AGCChurch'sChannel" for posting this on YouTube
I also included a version of this song by Enya:
A special thanks to "
SportyMike
" for sharing this with us on YouTube
Angels From the Realms of Glory
James Montgomery, 1771-1854 Henry Smart, 1813-1879

1. Angels, from the realms of glory, Wing your flight o'er all the earth; Ye who sang creation's story, Now proclaim Messiah's birth:
CHORUS
2. Shepherds, in the field abiding, Watching o'er your flocks by night, God with man is now residing; Yonder shines the infant Light:
CHORUS
3. Sages, leave your contemplations, Brighter visions beam afar; Seek the great Desire, of nations; Ye have seen His natal star:
CHORUS
4. Saints, before the altar bending, Watching long in hope and fear, Suddenly the Lord, descending, In His temple shall appear:
CHORUS
Chorus
Come and worship, Come and worship, Worship Christ the newborn King.
A special thanks to "
David Glenn
" for sharing this with us on YouTube
The First Noel
an "Old English Carol" Traditional melody in W. Sandys'
"Christmas Carols" 1833
1. The first Noel, the angel did say, Was to certain poor shepherds in fields as they lay; In fields where they lay keeping their sheep, On a cold winter's night that was so deep.
CHORUS
2.They looked up and saw a star Shining in the east, beyond them far, And to the earth it gave great light, And so it continued both day and night.
CHORUS
3. And by the light of that same star Three wisemen came from country far; To seek for a king was their intent, And to follow the star wherever it went.
CHORUS
4. This star drew nigh to the northwest, O'er Bethlehem it took its rest, And there it did both stop and stay, Right over the place where Jesus lay.
CHORUS
5. Then entered in those wisemen three, Full reverently upon the knee, And offered there, in His presence, Their gold and myrrh and frankincense.
CHORUS
Chorus
Noel, Noel, Noel, Noel
Born is the King of Israel.
A special thanks to "
Maumau1968
" for sharing this on YouTube
______________________________
"Prayer Warriors United" is a google+ Community where Christians come together in prayer.
C
lick HERE to view or join this community
If you need prayer please fill out this
Prayer Request form