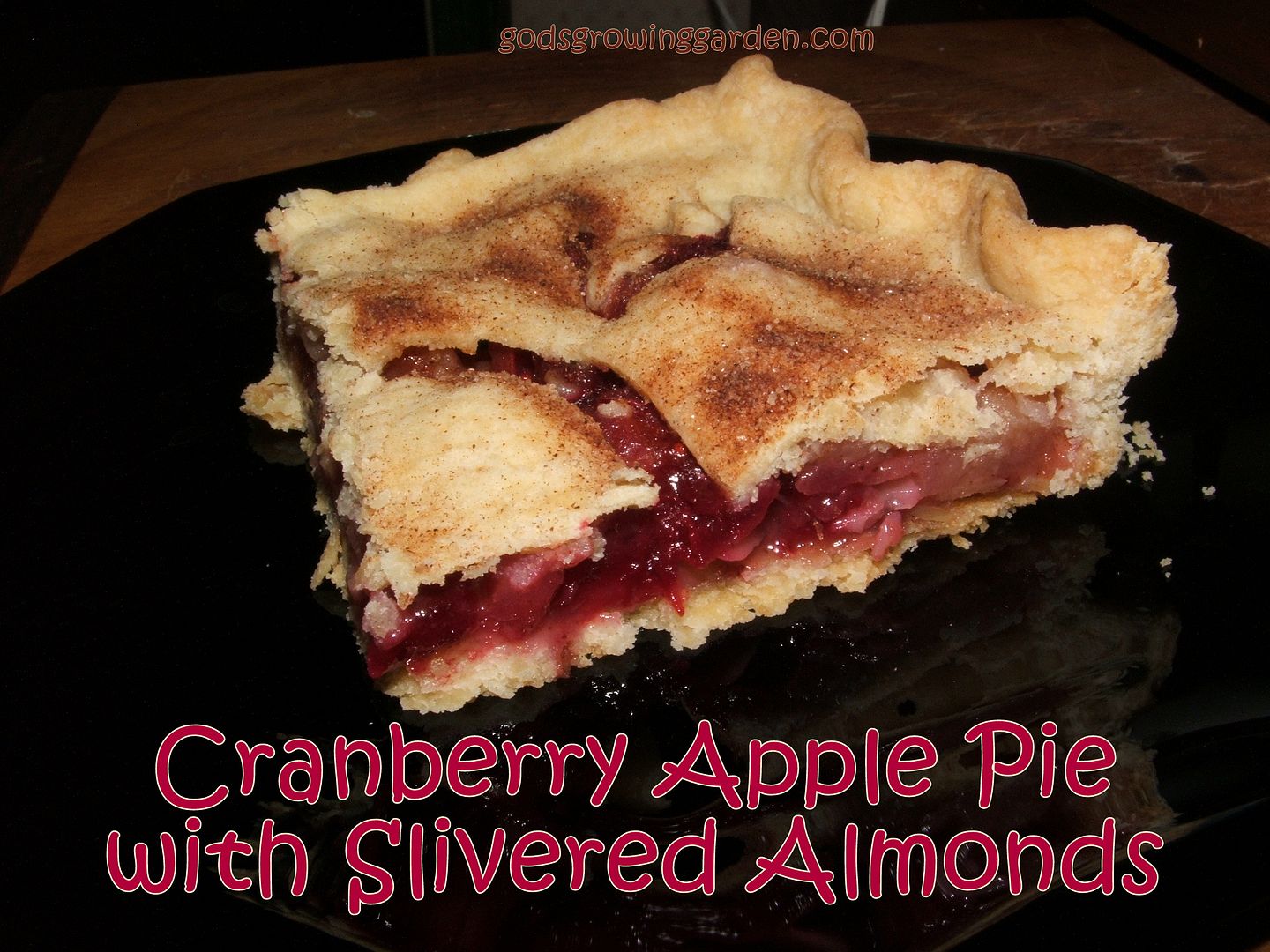 Cranberry Apple Pie with Slivered Almonds
Think outside the circle with this square pie! (NOTE: it is just as scrumptious if made in a regular round pie plate - hahaha)
This flavor combination is mouthwatering delicious - apples, cranberries & almonds - YUM!
This is now one of my favorite pie recipe creations yet.
double pie crust (click HERE to learn how to make your own pie crust)
1 teaspoon+ cinnamon (ground)
lemon juice from 1/2 lemon
1 cup cranberries (Wash & drain. If they were frozen - thaw first)
2 cups apples (washed, cored, peeled & sliced)
1/2 cup toasted almonds (click HERE to learn how to toast your own almonds)
2 tablespoons flour
1 tablespoon butter
cinnamon sugar for dusting
a little cream
Toast the almonds (see above link). Prepare the pie crust & set aside until later. Prepare the fruit as described above. In a large mixing bowl combine the sugar, cinnamon, lemon juice/zest, flour prepared cranberries & apples & stir until fruit is coated (see picture above). Now, divide the pie crust dough in 2 equal portions. Roll out half & place on the bottom of your pie pan. Spread the toasted almonds (cooled - not hot from the oven) on the inside of the bottom pie crust (see picture below on the left). And now pour the fruit filling on top of the almond layer (see picture below on the right).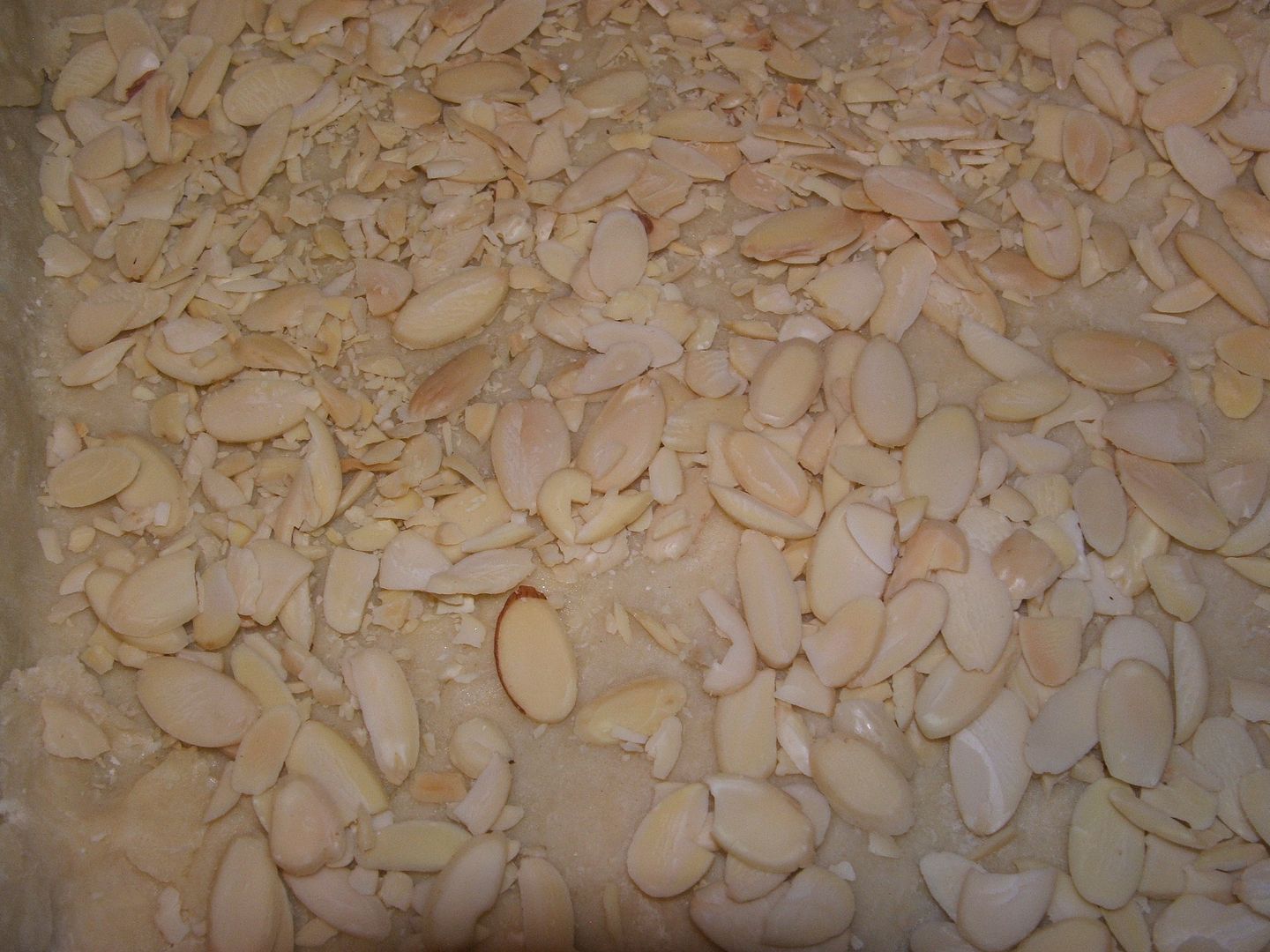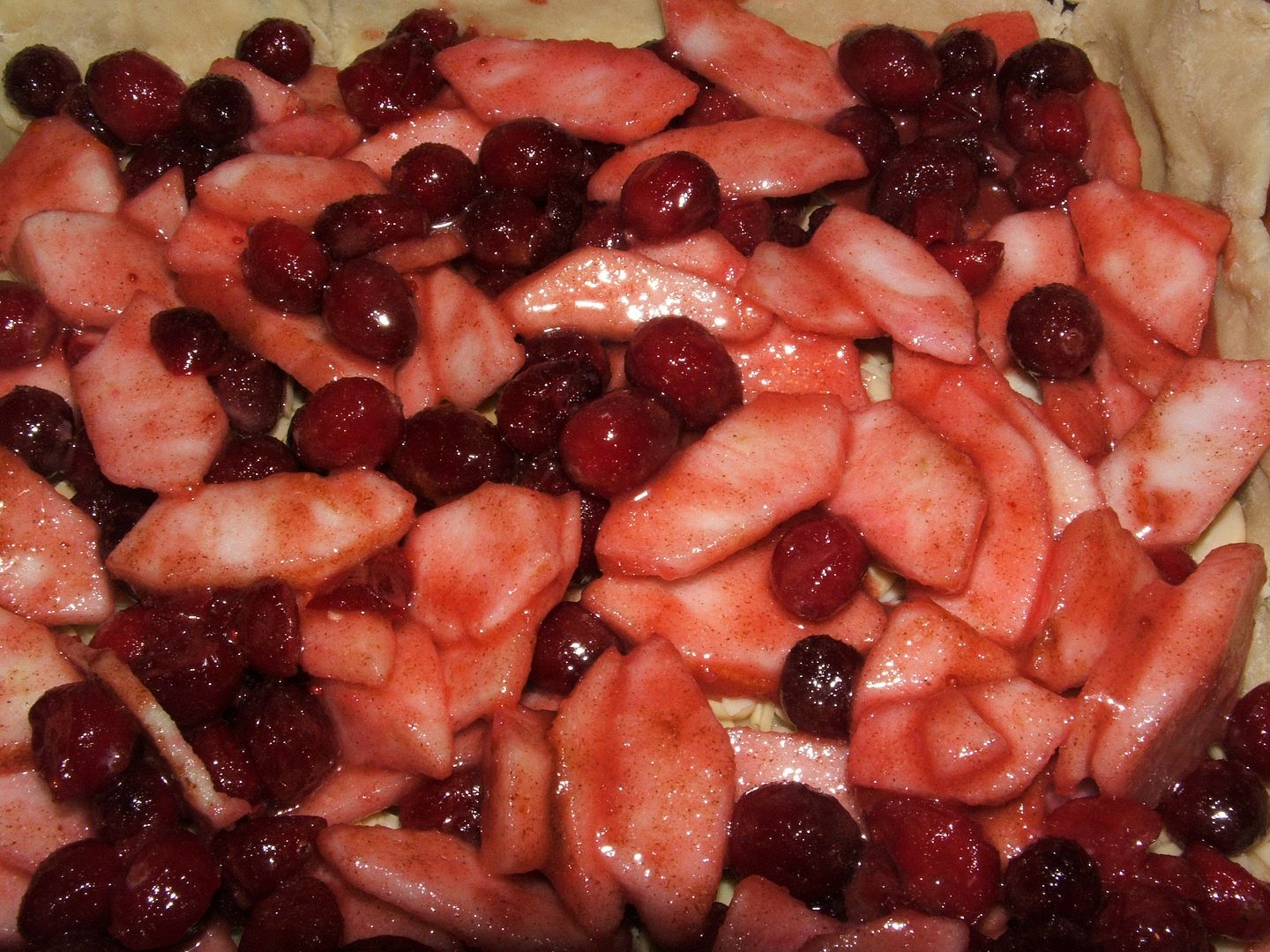 "Dot" the fruit filling with 1 tablespoon of butter (by "dot" I mean pinch little pieces of that utter & spread/place on top of the filling. Roll out the top pie crust dough and place on top of the filled pie. Pinch & seal the edges of the top & bottom crust together. Make a few holes in the top crust or a few knife slices so that steam will be able to escape without the fruit bubbling over. Brush the top of the crust with a little cream (half & half or unwhipped whipping cream - about 1 tablespoon) & then sprinkle that with cinnamon sugar.
Bake in a preheated 375 degree oven for 40 minutes (or until desired "doneness" is achieved) (NOTE: my pie plate was dark metal - if you are using glass it might take a little longer in the oven).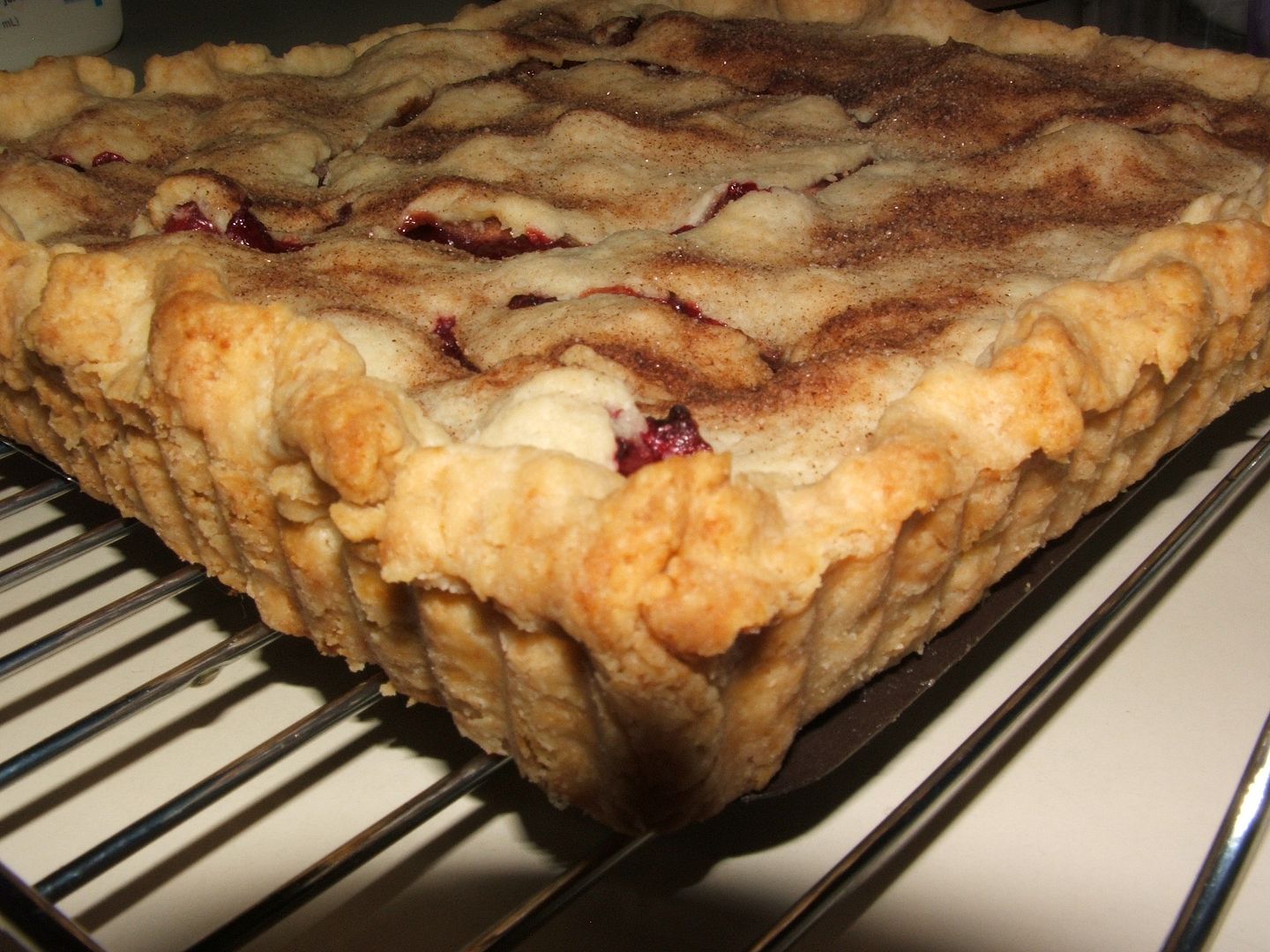 Allow to cool, slice, top with whipped cream & ENJOY!!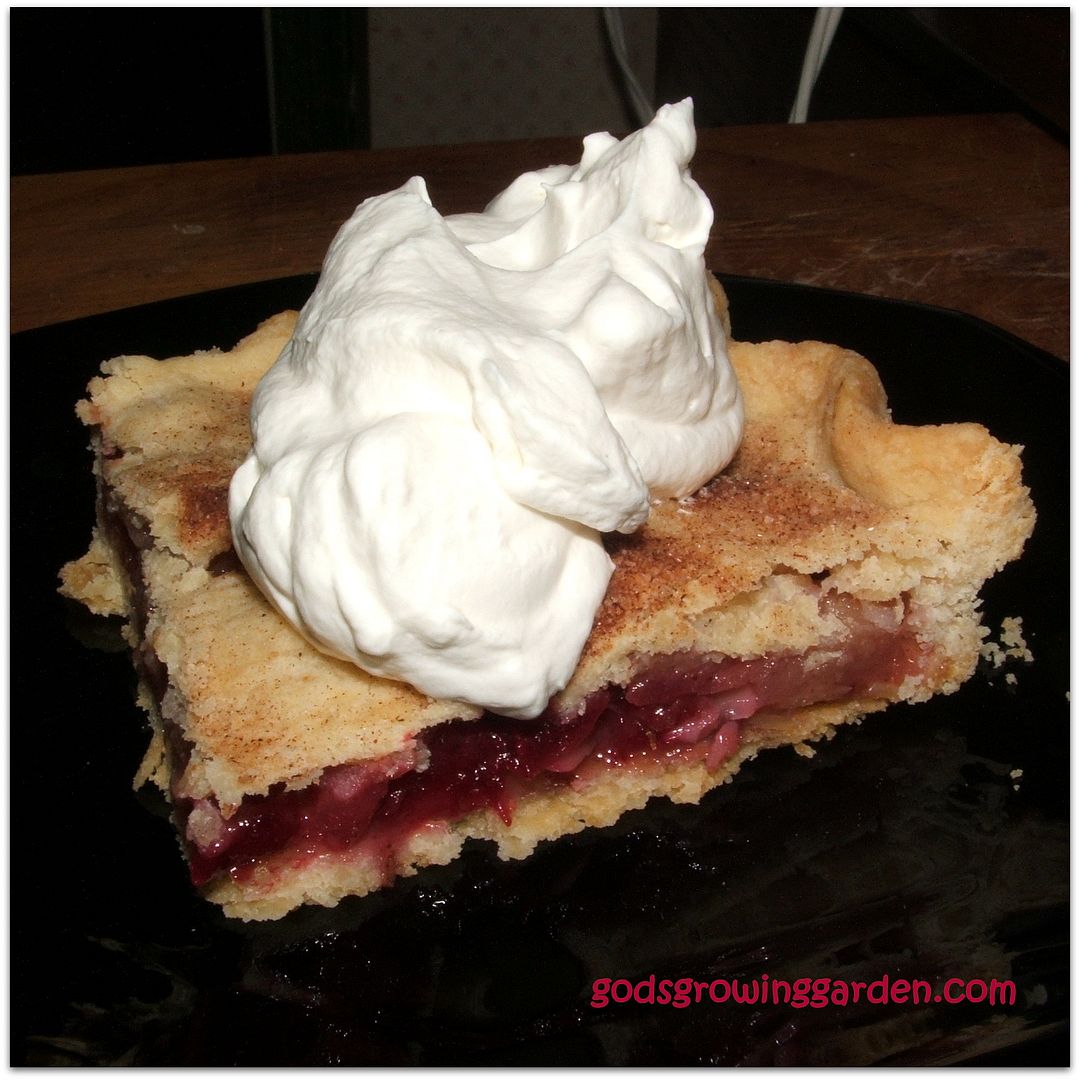 Copyright, Permissions& Disclaimer
Linked to:
Happiness is Homemade
TGIF Blog & Instagram Hop
#ChainLinkyCLIMB
LouLou Girls
Turn It Up Tuesday
Tuesdays with a Twist
#WakeUpWednesdayLinky
Weekend ReTreat
Saturday Soiree Blog Party
Show Me Saturday
___________________________________________________________ Click the button to see how