Advent is the precious time of year when we celebrate the birth of Jesus Christ, our Savior. Last year we studied Isaiah 9:6
.
(click the titles to view each post below):
WONDERFUL COUNSELOR
MIGHTY GOD
EVERLASTING FATHER
PRINCE OF PEACE
This year we will be focusing on Angels and specifically the angels who foretold of the coming of Christ.
Last week, we focused on Angel Gabriel's visit to Mary (click HERE to view that post). Today, we are focusing on the angelic visit that Joseph received.
Notice that Joseph's angelic visit occurred in a dream rather than in person (we learned last week that Mary had been visited by Angel Gabriel in real time - see verse below)
"God sent the angel Gabriel to Nazareth, a town in Galilee."
Luke 1:26
Whereas, Joseph was visited by "an angel of the Lord" in a dream (Matthew 1:20) instead of in person.
Maybe it was because Joseph made the decision to divorce Mary to himself (in his mind) - maybe that is why the angel spoke to Joseph through a dream. Only God could have known that Joseph had made that decision to divorce Mary and therefore, that dream could only have been from God.
Look at the verses below, notice that Joseph did not doubt or argue with God. Joseph "
woke up and did what the angel had commanded him to do
." (verse 24).
Both Mary and Joseph were told to name the baby Jesus.
(to Mary) "...you are to call him Jesus."
Luke 1:31
(to Joseph) "...you are to give him the name Jesus."
Matthew 1:21

If either Mary or Joseph had suggested to give the baby a different name other than Jesus, then they both would know that they were going against what God had told them to do. This was just another confirmation of God's plan.


God sent an angel to visit Joseph to prepare him for the future and to foretell the coming of Jesus Christ.
Copyright, Permissions& Disclaimer
This post was featured on:
________________________________________________________________________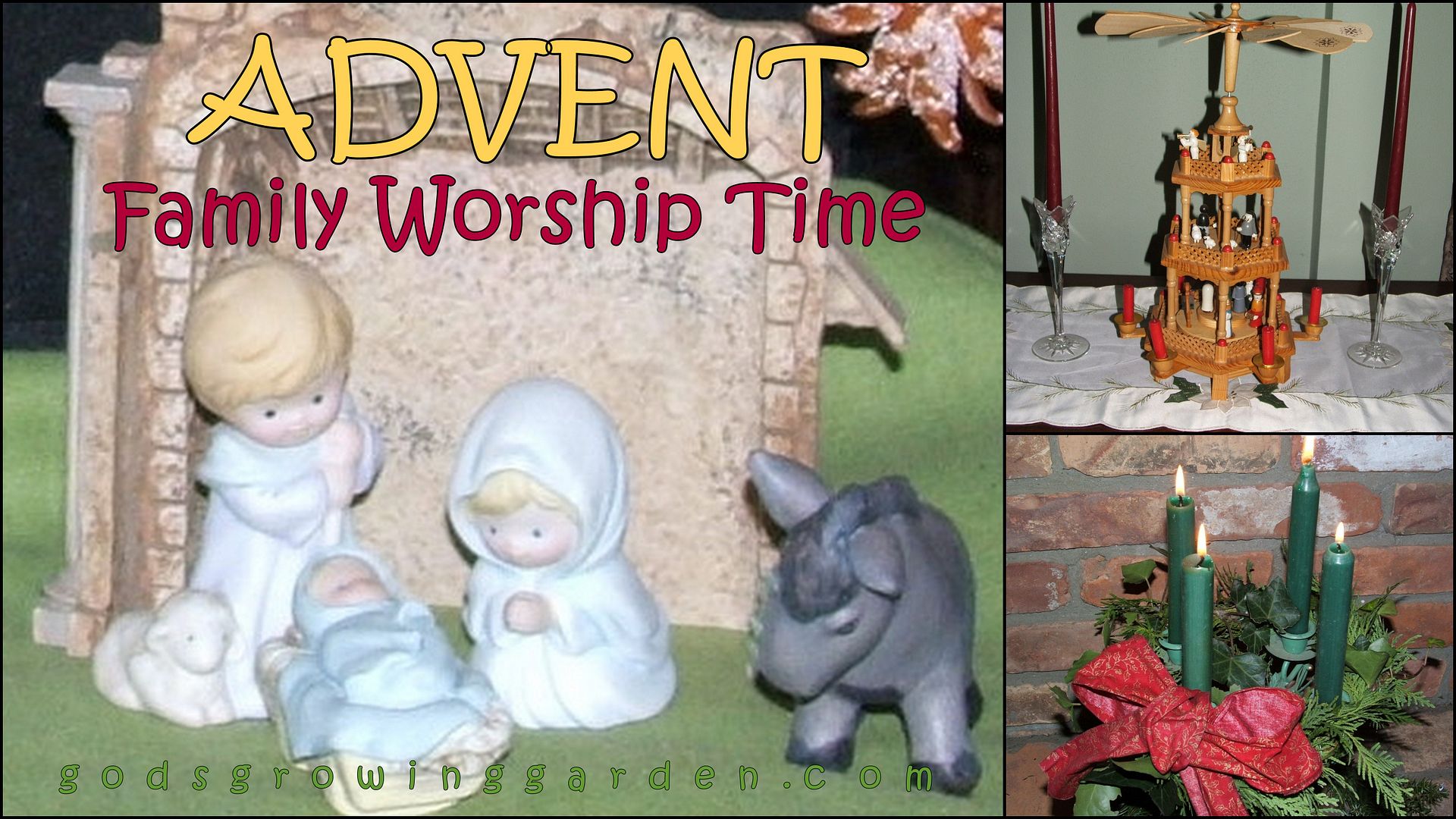 Enjoy precious time with your family during Advent.
click HERE to view this post about
Family Worship Time during Advent