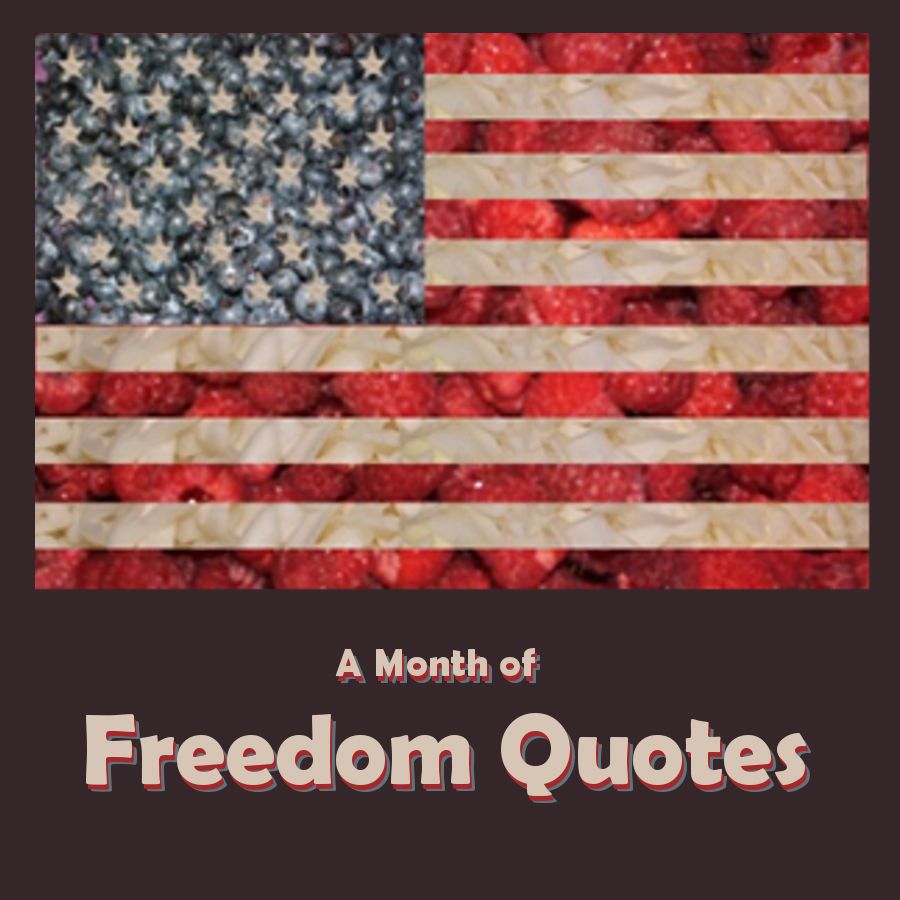 DAY#18 - A Month of Freedom Quotes:
Freedom for the Captives
Today we are over halfway through the month long series focusing on Freedom.
I realized that we are on the verge of losing our liberty after only one week of doing these posts. This is a serious subject - I hope that you will pray for discernment and then stand up with strength from God to preserve our freedom.
We will begin with the basics by defining "freedom".
Freedom - the absence of necessity, coercion or constraint in choice or action
- liberation from restraint/slavery from the power of another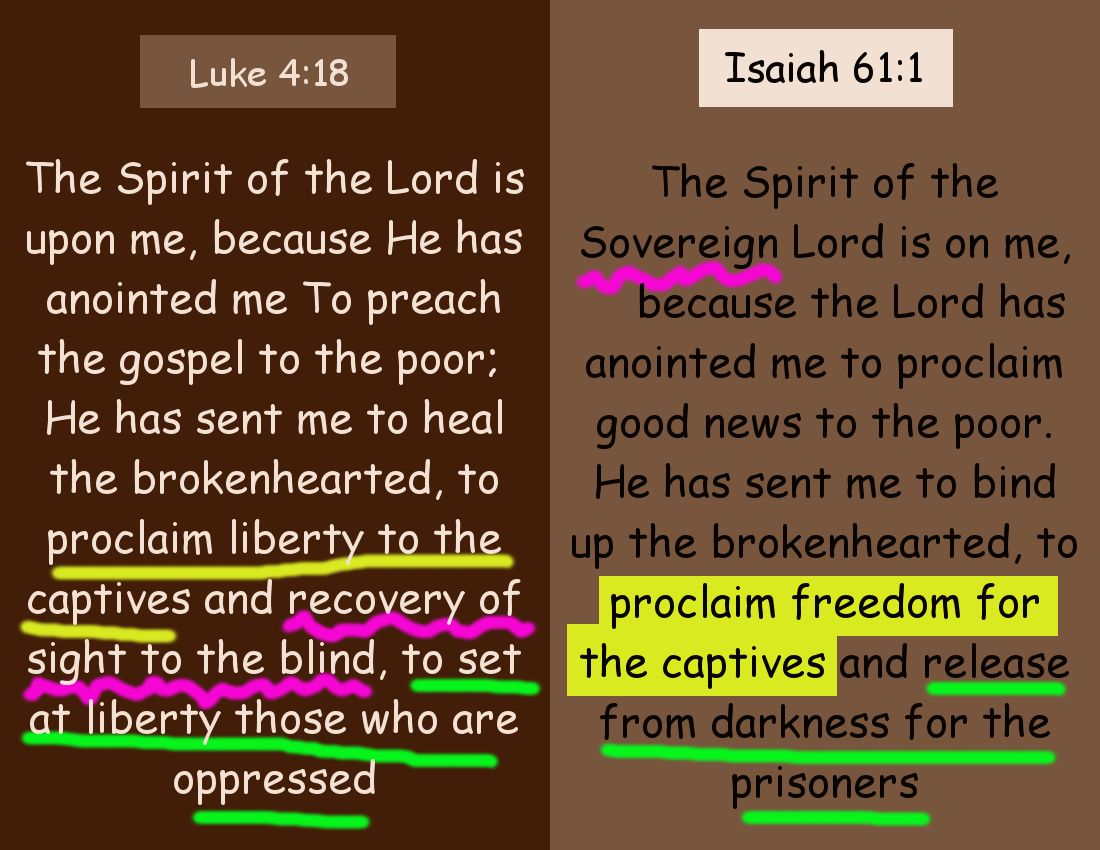 Last year I did a series on Bible version Discrepancies (There are links to all 8 posts in that series at the end of this post ), where we dove deep into the Bible and studied a section of Scripture in two different Bible versions.
In the picture above, we are studying Luke 4:18 and Isaiah 61:1 because they are the exact same verse (Luke quotes directly from the Old Testament in Luke 4:18). We are using the New King James version for Luke 4:18 and the New International Version for Isaiah 61:1.
The main discrepancy as I see it is that the New King James Version lists 3 different freedom situations as opposed to only 2 listed in the NIV:
1. Proclaim Liberty to the captives (both versions list this one exactly).
2. Recovery of sight to the blind. (Only listed in NKJV). I believe this is talking about spiritual sight/understanding.
2. Liberty to the oppressed (NKJV) and the NIV lists "prisoners released". The NKJV makes more common sense to me. Oppressed is defined as: having excessive or unfair burdens imposed. An oppressed person is not necessarily imprisoned in formal jail. That's why I believe there are three different freeing examples.
Either way, there is freedom for all captives through Jesus Christ!!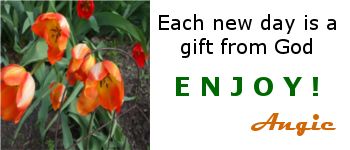 _____________________________________________________________________
You might be interested in viewing this video: