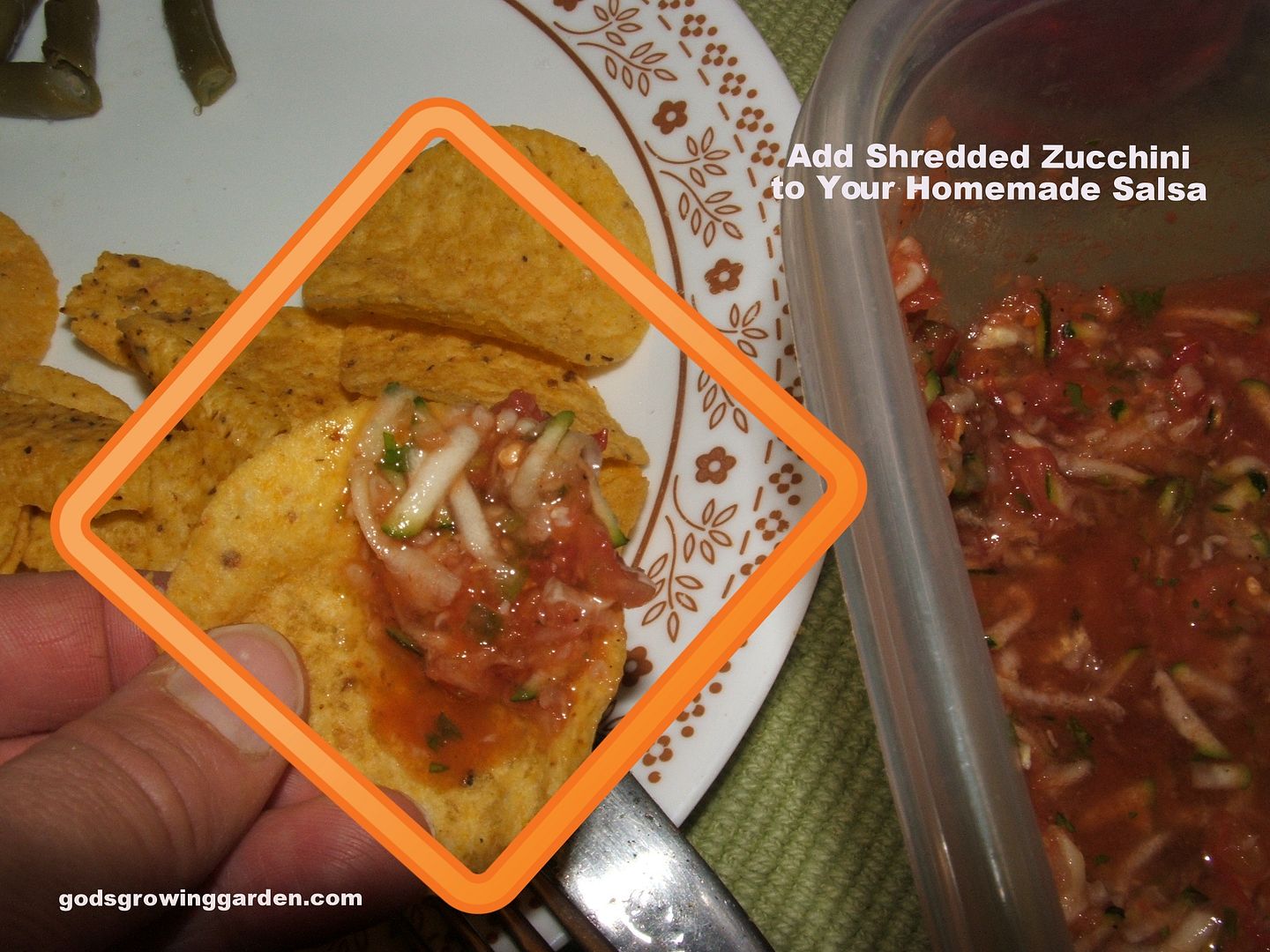 Add Shredded Zucchini to Your Homemade Salsa
This year has been a record breaking year for zucchini in our garden! I am very thankful for the abundant harvest but also scrambling to try to find new ways to use up all of our zucchini. Since zucchini doesn't have much flavor it is great added into your homemade salsa (fresh tender zucchini) - it adds more substance to the salsa and is delicious!
Printable Recipe
6 large tomatoes (washed and cored)
2 green bell peppers (washed & seeded)
1 large onion (peeled)
1 tablespoon lemon juice
1 tablespoon lime juice
1/2 cup fresh cilantro (1/2 cup before chopping)
1 to 2 cups shredded tender zucchini (make sure that it is a tender medium to small size zucchini) (I say "1 to 2 cups" because if you are sick of zucchini like my husband, then you might only want to add 1 cup instead of 2)
2 (heaping) tablespoon coarse ground black pepper
1 (heaping) tablespoon garlic pepper (if you cannot find garlic pepper then you may replace this with 1 minced clove of garlic and increase the coarse black pepper)
salt to taste
1 Jalapeno pepper (optional if you do not like spice)
1 habanero pepper (optional if you do not like hot spicy food)
hotsauce to taste
Prepare the vegetables as described above. Then, using a food processor - place the tomatoes, bell peppers, onion and cilantro and turn on the food processor until chopped or if you prefer - pureed. If you like it spicy then add the Jalapeno and Habanero in the processor with the vegetables. Stir in the remaining ingredients by hand until combined.
NOTE: If you prefer a chunky salsa then you may chop the ingredients by hand and stir by hand or lightly "pulse" the food processor.
Serve with corn chips & ENJOY!
Copyright, Permissions & Disclaimer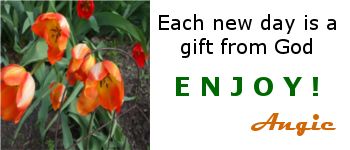 Linked to:
#WakeUpWednesdayLinky
Freedom Fridays
Green Thumb Thursday
Turn It Up Tuesday
Tuesdays with a Twist
Weekend ReTreat Link Party
No Rules Weekend Blog Party
#HomeMattersParty
Dare to Share Saturday
Snickerdoodle Sunday
Sundays Down Under
Happiness is Homemade
LouLou Girls
Wonderful Wednesday Linky
_______________________________________________________________
Grow with us on the CLIMB blog hop!
It's a month long networking Linky!