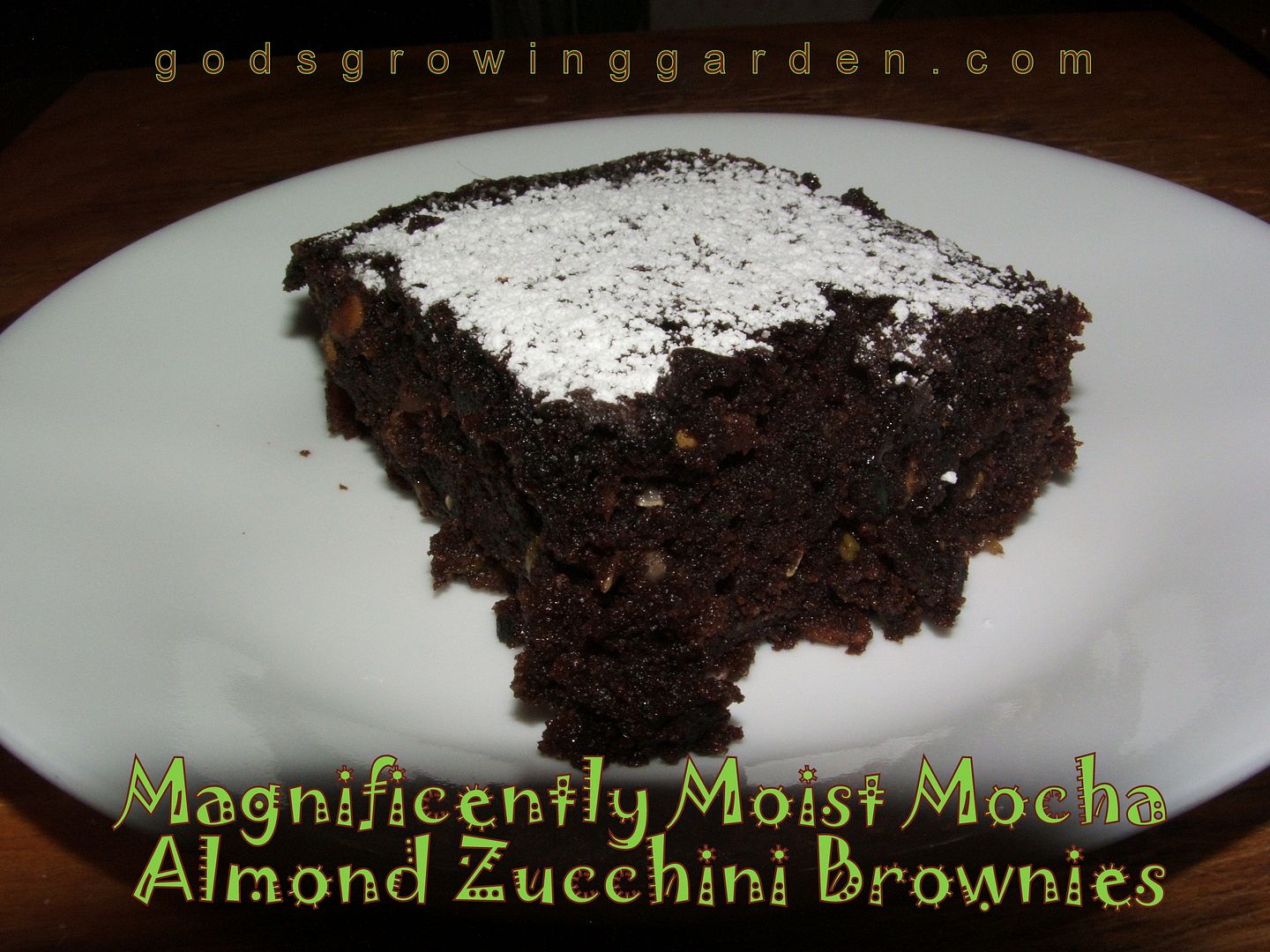 Magnificently Moist Mocha Almond Zucchini Brownies
The great thing about these brownies is that it satisfies everyone! Even those finicky treat-eaters who don't like zucchini will love these because you won't even know that these brownies contain zucchini
!
I love the combination of chocolate, coffee & almond! The coffee flavor in these brownies is subtle so if you prefer a stronger coffee flavor then I suggest frosting these with a coffee frosting (frosting recipe not included - I just dusted with powdered sugar)
Printable Recipe
1/2 cup butter (melted & cooled to lukewarm)
1 cup sugar
1 teaspoon almond extract
1/3 cup flour
1/3 cup almond flour
1 cup zucchini (rinsed, ends cut off & shredded)
1/4 teaspoon salt
1 tablespoon boiling water
1 teaspoon instant coffee
1/2 cup slivered almonds (sautéed in a little butter or lightly roasted in the oven)
powdered sugar for dusting
Melt the butter & set aside. Prepare the zucchini & almonds. In a cup mix the instant coffee into the boiling water & stir until dissolved - cool until lukewarm.
In a large mixing bowl whisk the eggs, melted butter, coffee mixture & almond extract just until the yolks are mixed into the liquid. Add the sugar, cocoa, flours, salt & baking powder and stir with a wooden spoon just until combined. Lastly, stir in the shredded zucchini & the almonds. Spray (or butter) a square Pyrex dish and pour in the batter. Bake in a preheated
350 degree oven for about 25 minutes (or until a toothpick inserted comes out clean).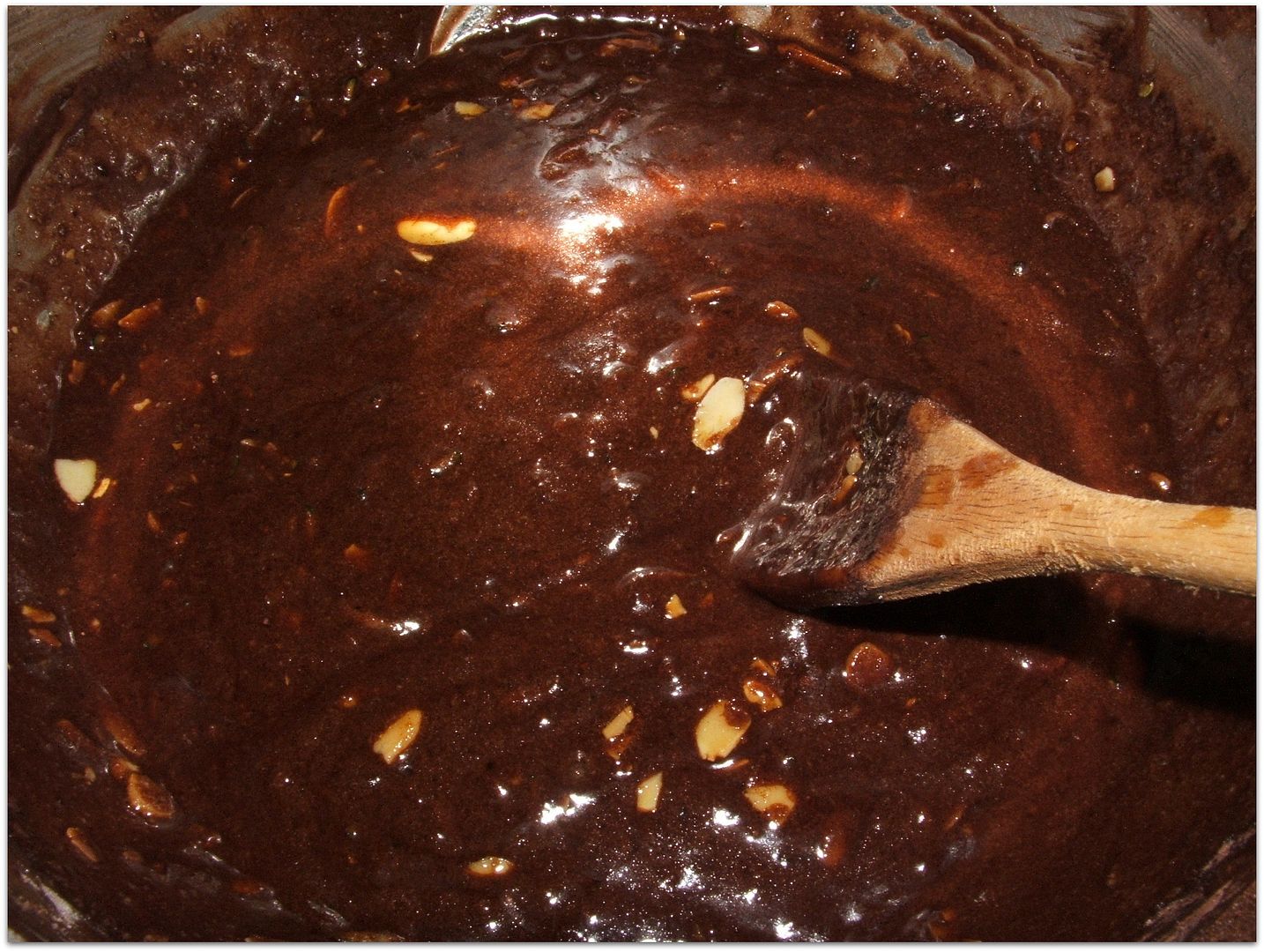 Remove from the oven and place on a cooling rack.
Dust with powdered sugar, cut, serve & ENJOY!
IMPORTANT: The brownies must be totally cooled before dusting with powdered sugar (and totally cooled if you are adding frosting)!!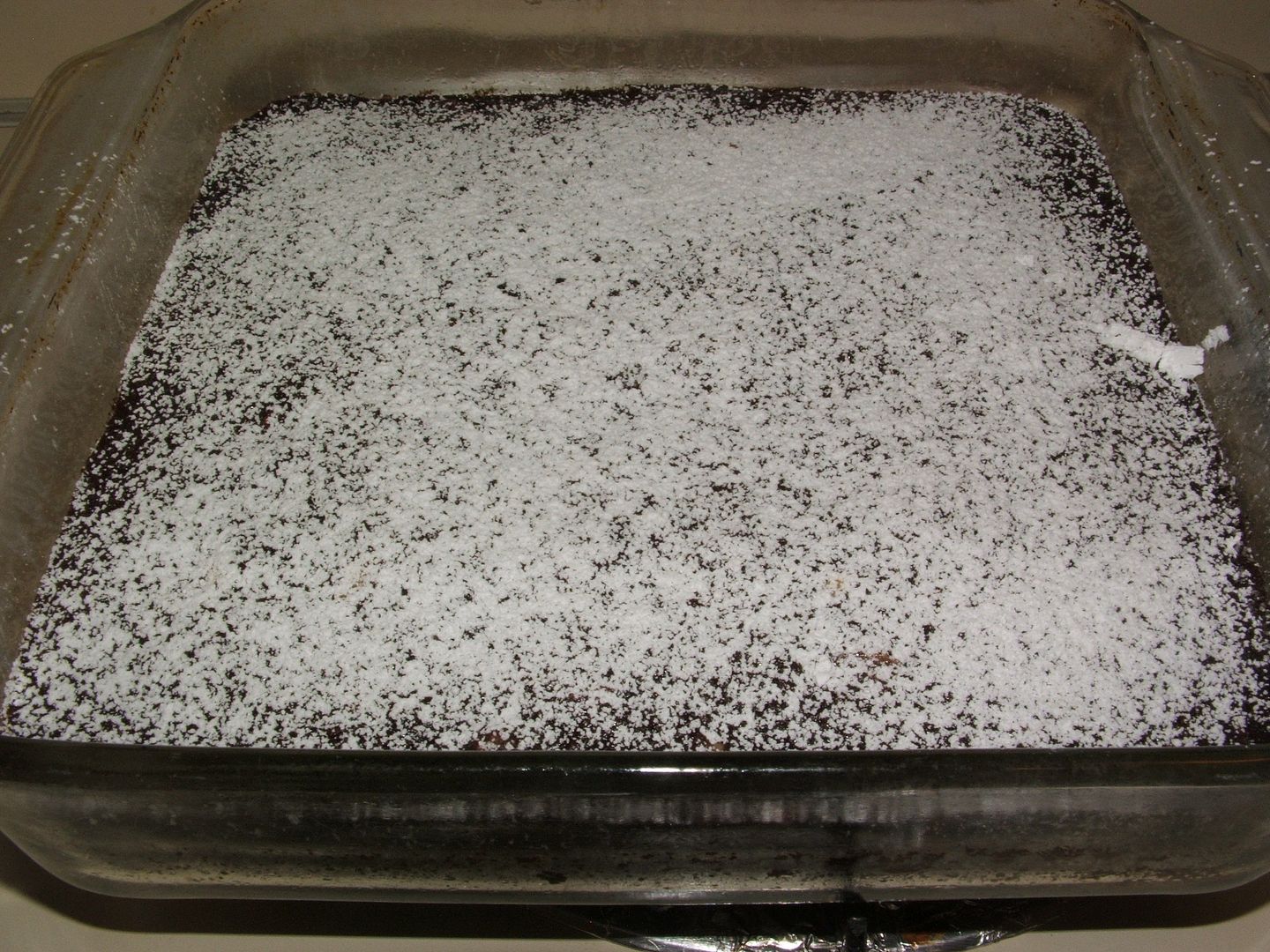 Copyright, Permissions& Disclaimer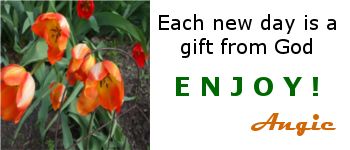 This post was featured on:
Over the Moon Link Party
Linked to:
#ChainLinkyCLIMB
Tuesdays with a Twist
Our Simple Homestead Blog Hop
Freedom Fridays
Faith Along the Way - Saturday Soiree
Turn It Up Tuesday
Tickle My Tastebuds
LouLou Girls
Happiness is Homemade
Over the Moon Linky Party
____________________________________________________________
Hop on board the Great Blog Train (blog hop) & travel with us to: "St. Helens, ENGLAND UK"!!
Click HERE to link up!