Let us think about times in the past when you felt led by God to do something that you wouldn't normally do, or something that you thought was unusual or uncomfortable or just plain scary. These are the situations in life where afterward (even years afterward) you are amazed at the outcome. It might be something seemingly small like a split second prayer, or a kind gesture or maybe it's some huge action like opening your home to a stranger or quitting a job to move to a different city before you have a replacement job lined up. In all of these situations - if you are doing what God asked you to do then it will work out according to God's plan.
"With man this is impossible, but with God all things are possible." Matthew 19:26
When you obey God what that really means is that your actions are God's actions and they will be unstoppable!
Tweet #withGodEverythingPossible
"...For if their purpose or activity is of human origin, it will fail. But if it is from God, you will not be able to stop these men; you will only find yourselves fighting against God."
Acts 5:38 & 39
If you look at the verses above you first need to understand what happened before verse 38 & 39. There were false prophets like Theudas and Judas the Galilean who had deceived people - hundreds of people to follow them instead of Jesus & all of these followers were either destroyed or scattered (read Acts 5:33 to 37).
So, let's look at verses 38 & 39 again - this is so powerful!! "if their purpose or activity is of human origin, IT WILL FAIL." And then the most powerful part: "But if it is from God, you will not be able to stop these men" - UNSTOPPABLE!!
Now, we need to talk about difficult times. Not every situation will be easy, sometimes there will be hardship and pain even when we are obeying our Lord.
"That is why, for Christ's sake, I delight in weaknesses, in insults, in hardships, in persecutions, in difficulties. For when I am weak, then I am strong." 2 Corinthians 12:10
What this means is that God provides us with His strength through Jesus Christ our Lord & Savior and through the Holy Spirit. God will never leave us, especially during a difficult time.
"Do not be afraid or terrified because of them, for the Lord your God goes with you; he will never leave you or forsake you." Deuteronomy 31:6
Obeying God will NEVER be lonely - He will always be there with us!
#1 Christians are NOT Excluded from Obedience
#2 Holiness = Obedience to God
#3 Obeying God with Your Body
#5 Taking Care of Your Family
Copyright, Permissions & Disclaimer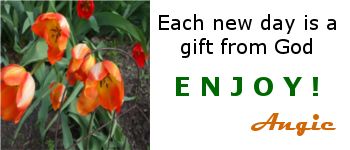 Linked to:
#ChainLinkyCLIMB
Faith Along the Way - Saturday Soiree
Freedom Fridays
___________________________________________________________________
C
lick HERE to view or join this community
If you need prayer please fill out this